The Classic Star Wars Villain We Could See In The Mandalorian's Future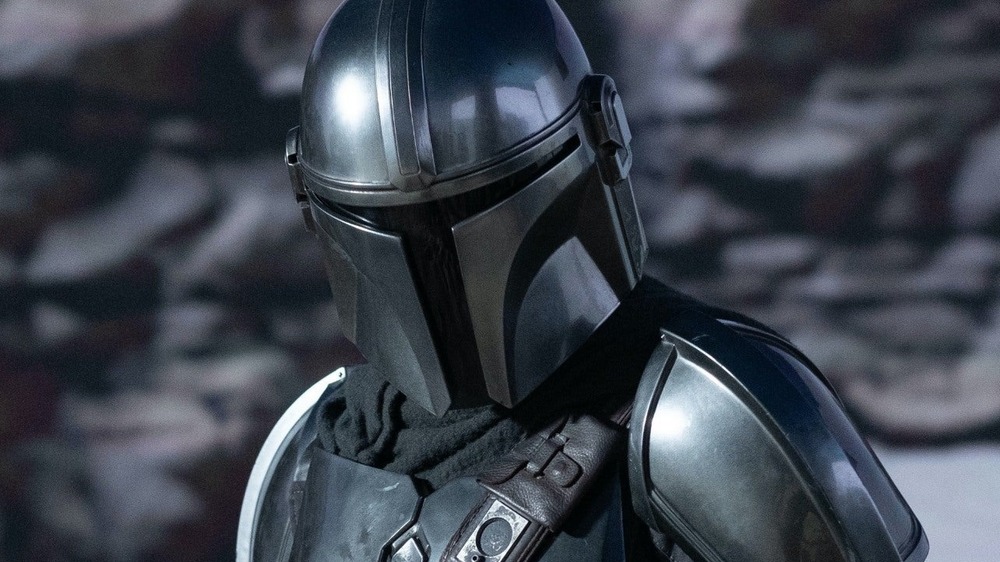 Disney+
While Kylo Ren (Adam Driver) may have urged audiences to let the past die in 2017's The Last Jedi, the Disney+ hit series The Mandalorian has preached quite the opposite. The show's first season promised a fresh story set in a vastly different corner of the Star Wars galaxy, with any nods to the Skywalker saga firmly in the peripherals. However, season 2 gleefully embraced its connections to the canon, going all-in with cameos, references, and more, acting as the connective tissue between the three main galactic eras. The necessity for such inclusions remains a debate among fans, but it's undeniable how fun they made the latest batch of episodes.
As a result, viewers have vocalized their wildest narrative desires and hopeful guest appearances for The Mandalorian's third season, leaving nothing up to chance. Following the live-action arrivals of Star Wars: The Clone Wars and Star Wars Rebels alumni Bo-Katan Kryze (Katee Sackhoff) and Ahsoka Tano (Rosario Dawson), as well as Luke Skywalker's jaw-dropping scene in the season finale, it's probably accurate to say that anyone who's still kicking during this time period — on the road to the sequel trilogy — is fair game. That goes for active villains too, and there's one name in particular that fans, and the actor behind him, would be interested in seeing make a return down the line.
Jason Isaacs is up for another run as the Grand Inquisitor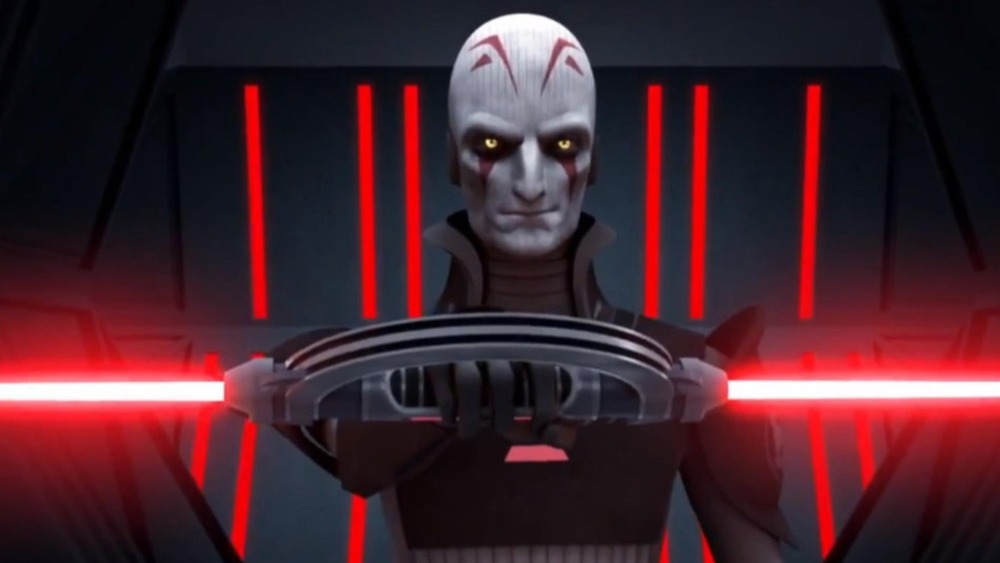 Lucasfilm
Despite the Empire's number of supporters dropping, and their influence in the core worlds being diminished, they still loom large over The Mandalorian. Moff Gideon (Giancarlo Esposito) commands his legions of Stormtroopers with an iron fist and is dead-set on returning the regime to its former glory. Assuming he escapes his imprisonment from Din Djarin and his allies, he'll need more than a little help to achieve his goals. This could be the perfect opportunity to resurrect the Grand Inquisitor for a live-action introduction, with Jason Isaacs once again bringing him to life.
In an interview with Collider, Isaacs discussed his Rebels character and whether or not he'd return to the role. "I'm open to anything. It's always about the script," he explained, continuing, "The Inquisitor was a great part when I played it, and if the Inquisitor was a great part again, I'd be up for it." He also brought up Katee Sackhoff's jump from animation to live-action in The Mandalorian, saying, "Katee had a very good time. I know Katee and I'll say, I've loved being part of the Star Wars world."
Although, he did mention that, "I don't know how many hours I'd like to spend in prosthetics," commending Doug Jones for his work on Star Trek: Discovery and in The Shape of Water — both projects having required extensive time in the makeup chair. Hopefully with the magic of CGI, or someone other than Isaacs supplying the Grand Inquisitor's movements, such a predicament could be avoided.
How could the Grand Inquisitor return?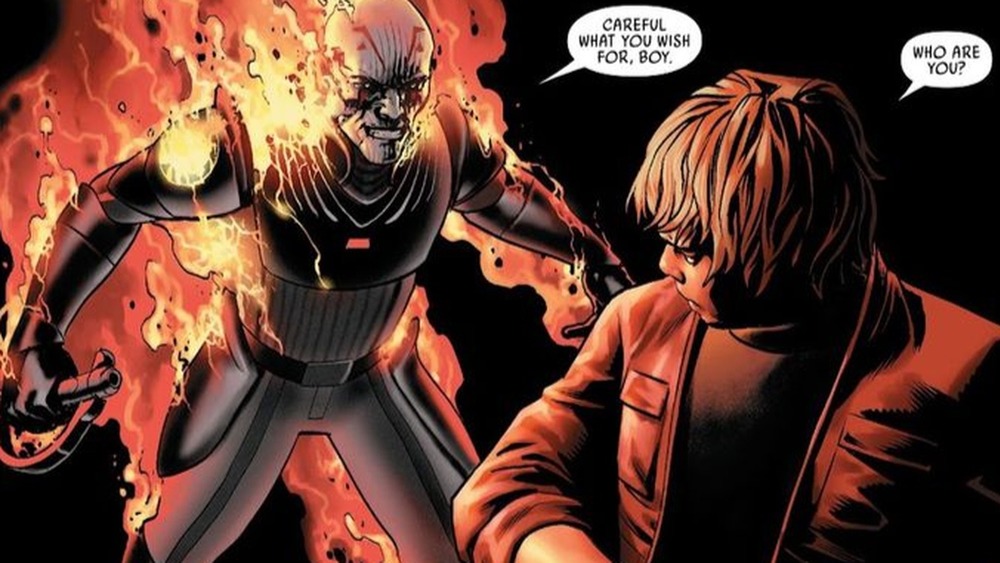 Jesús Saiz/Marvel Comics
For those who have never watched Rebels or simply need a refresher, the Grand Inquisitor's apparent death came in the program's season 1 finale. He engaged in a lightsaber duel against Kanan Jarrus (Freddie Prinze Jr.) and Ezra Bridger (Taylor Gray) on Mustafar, but lost to the duo. Instead of admitting defeat and incurring the wrath of Darth Vader (James Earl Jones), he chose to take his own life, telling Jarrus "There are some things far more frightening than death." Even though his demise seems pretty definitive, that's not to say it can't be retconned in The Mandalorian.
Should the Grand Inquisitor appear on the show, it could be a wounded, aged version of the character. With Vader and the Emperor (Ian McDiarmid) out of the way, he could take up their leadership positions in the Empire and become what his superiors never allowed him to. Not to mention, the likes of Darth Maul (Ray Park, Sam Witwer) and Boba Fett (Temuera Morrison) were presumed dead for years, only to pop back up alive and better than ever. Therefore, by Star Wars standards, giving the Grand Inquisitor a pulse and putting him back in the limelight isn't too impractical.
Alternatively, he could return as some form of specter, like he was in the sixth issue of the main Star Wars comic. Trapped on the planet Tempes at Vader's command, he's left to defend the ruins of a Jedi outpost in a state between life and death. Perhaps Mando's adventures will take him to that Outer Rim world someday, prompting a confrontation with the feared Sith. Either way, it's something of a pipe dream for now, but knowing that Jason Isaacs is on board makes the prospect of the Grand Inquisitor's potential return all the more exciting.