Dustin Diamond's Final Acting Role That You Never Heard About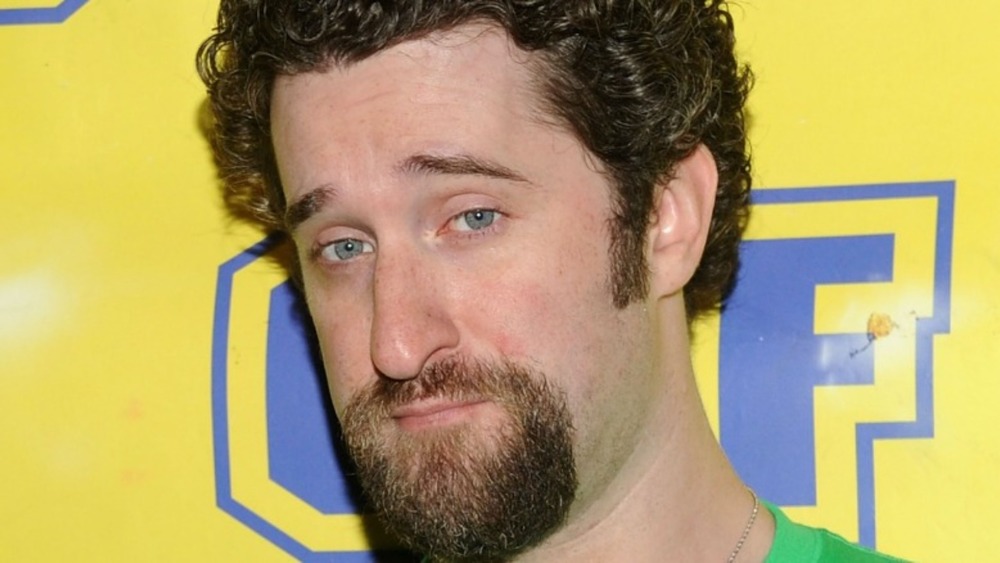 Stephen Lovekin/Getty Images
On February 1, 2021, Saved by the Bell fans took an emotional blow: Dustin Diamond, forever etched into television history as Samuel "Screech" Powers, had passed away, after having been diagnosed with stage 4 cancer earlier the same year.
Like many former child actors, Diamond's career had simmered in the years following his breakout role. Saved by the Bell reboots and reimaginings having largely dried up, he started working in more avant garde productions like Tetherball: The Movie (a comedy starring Ron Jeremy and featuring basically what you'd expect) or Big Money Rustlas, the Insane Clown Posse's foray into western epics.
It might not be surprising, therefore, to learn that Diamond's final on-screen appearance was in a production that you've probably never heard of: an 11-minute short film (12 and a half, if you count the credits) from New Light Productions titled Catching Up. This represented Diamond's first credited acting work on IMDb in three years, following his 2017 appearance on an episode of the Adult Swim comedy Your Pretty Face is Going to Hell, playing himself.
Dustin Diamond's last performance flew under the radar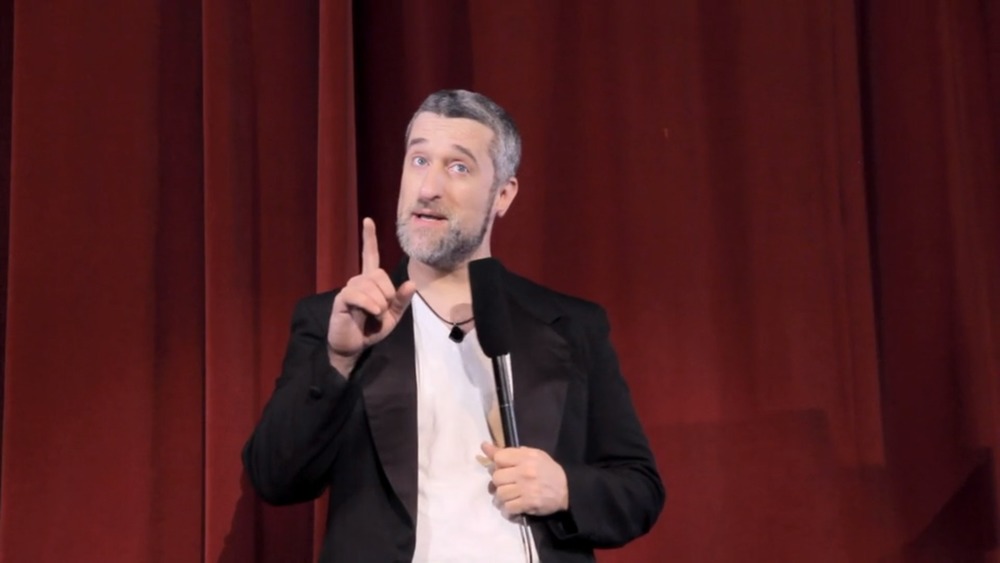 New Light Media Films/Amazon
Created by the New Light Media Films company in Hoosick Falls, New York, Catching Up succinctly tells the story of a mother who abandons her family to become a singing sensation, leaving behind a signed guitar promising that "one day, we'll catch up." True to theater mom form, she upholds her promise, reappearing just in time to perform a duet with her estranged spawn nine years later at a talent show.
Diamond appears in Catching Up briefly, playing the host of the competition. With a short stack of lines, the Saved by the Bell star introduces the contestants and announces the winner. It's not a meaty role, but it's what was around, and an interview with the actor at the film's Glens Falls premiere saw him enthusiastic to be working with a professional crew. "They can get through a scene very quickly, they know what they're doing. They know their lines, they know their blocking, everything's pristine," he said of his colleagues on Catching Up. "When you get a crew and a director that can do that, that's amazing."
Catching Up is credited on the New Light Media Films website as having been created for Amazon Prime, and can be viewed there for free with the requisite membership.