The Treasure Hunt Movie That's Dominating Netflix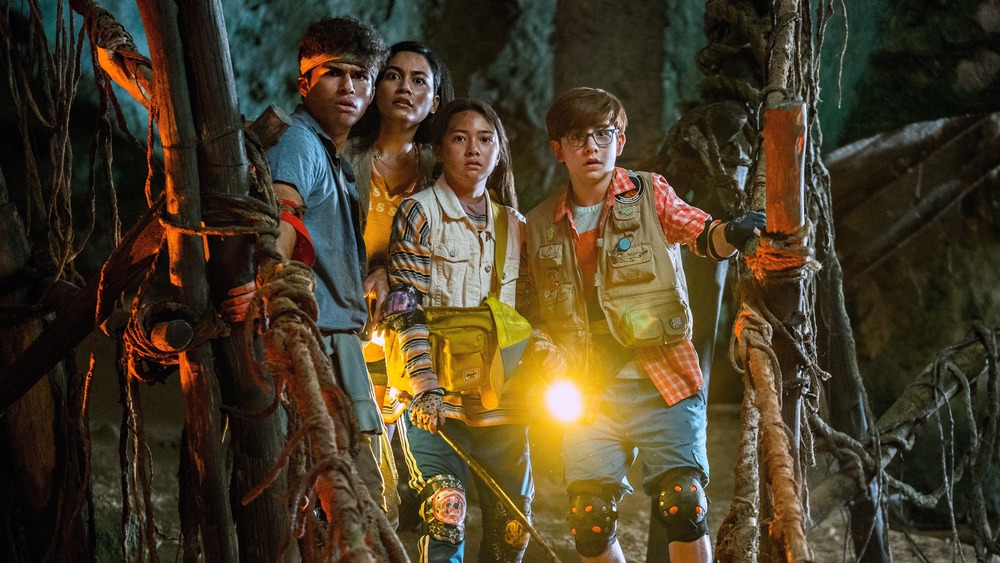 Jennifer Rose Clasen/Netflix
Despite how beloved they are, it's not every day that a well-done, family-friendly adventure film hits the market. Movies like The Goonies and Super 8 set the standard, but, despite their seemingly effortless charms, finding the right blend of high-stakes action, amiable comedy, and heartfelt emotional moments is no easy feat. However, it looks like one of Netflix's newest original films may have just cracked the code.
Finding 'Ohana follows sister and brother Pili (Kea Peahu) and Ioane (Alex Aiono), two kids who grew up in Brooklyn, but find themselves getting in touch with their Hawaiian roots when they visit O'ahu for the summer to spend time with their ailing grandfather (Branscombe Richmond). At first, the slow-paced island life is nothing but a drag for the city kids. But when adventure seeker Pili discovers a journal that tells the location of a lost stash of treasure, they learn that excitement awaits, even in the sleepiest places. Pili and Ioane team up with a few new friends from the island to brave the dangers of a secret subterranean complex and claim the treasure for themselves.
The movie was released on January 29, 2021 and Netflix viewers have been watching in droves. At the time of writing, Finding 'Ohana was on the streamer's list of the top 10 most watched movies on the platform. And they aren't the only ones who have been drawn in by the film's nostalgic charms.
Critics think Finding 'Ohana is a great addition to the family-friendly adventure flick canon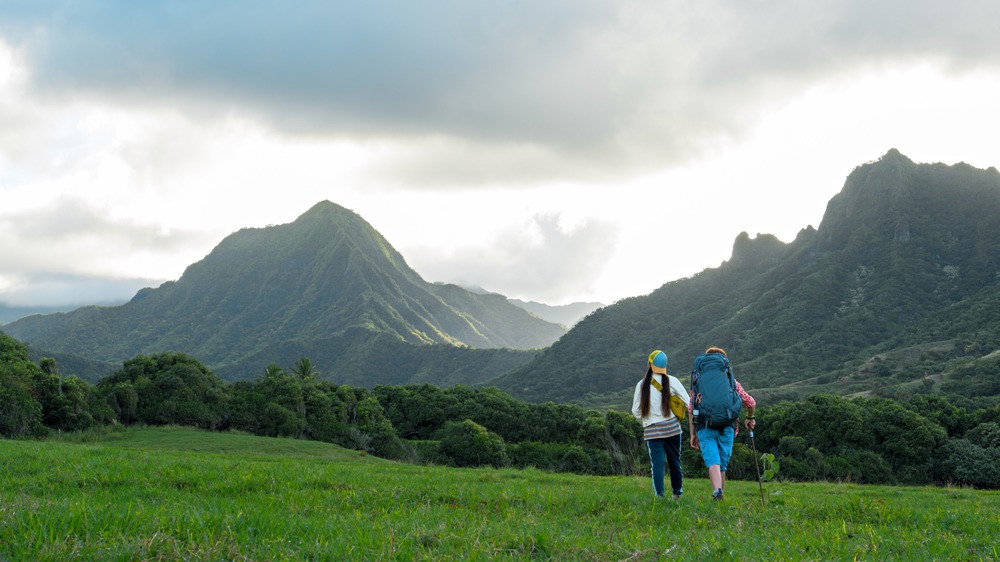 Colleen E. Hays/Netflix
It's no surprise that Finding 'Ohana is a bit of a throwback to adventure films of the '80s and '90s. While that could have made it feel predictable and cliche, the movie has been getting strong reviews from critics, who've found that the compelling characters and connections to Hawaiian culture keep it feeling fresh. Kristy Puchko of IGN heaped praise on the cast, calling the performers "warmly winsome." She also found that the movie's confident execution of it's familiar feeling worked in its favor, writing, "The familiarity of concept and character welcomes you into the cozy romp of it all but provides surprises and spectacle unique to its Hawaiian environment."
Writing for AZ Central, Lauren Saria called attention to Finding 'Ohana's treasure trove of Hawaiian cultural details. "Small but delicious little details like a slice of just-picked mango plucked off the tip of a knife, a towering plate of sugar-dusted malasadas and Tupperware full of homemade Spam musubi will tug on your appetite and sense of nostalgia," she wrote.
And for Nell Minow at RogerEbert.com, it all came down to the fact the movie passed a very crucial test with flying colors: "Most of all it is enormous fun." What's not to love about enormous fun? Some viewers found this scene made them love the actor behind Ioane even more.