The Insane Clown Posse Western You Never Knew Featured Dustin Diamond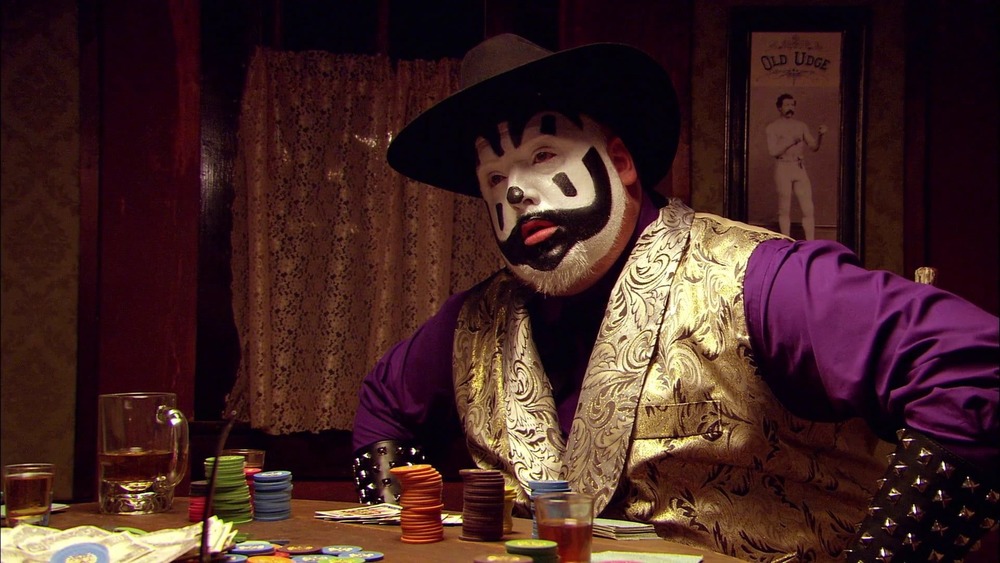 Psychopathic Records/Fontana Distribution/Gaiam Vivendi Entertainment
News recently broke of the death of actor Dustin Diamond, best known for his work as Screech on Saved by the Bell. Although the iconic teen sitcom is the project Diamond is best known for, the actor worked steadily throughout his life, often lending his talents as a cameo performer to a variety of movies and TV shows. Perhaps one of the most delightfully deranged projects he appeared in was the Insane Clown Posse comedy-western Big Money Rustlas.
If you're only familiar with ICP from the duo's rap career and their spirited fans, the often unfairly maligned Juggalos, you might not realize that they also have their own Insane Clown Posse Cinematic Universe (ICPCU) of sorts. 2010's Big Money Rustlas stars Violent J and Shaggy 2 Dope as rivals waging a violent turf war for the right to rule over a small town in the days of the Wild West.
The film is a clear homage to movies like Blazing Saddles, and features a deep bench of celebrity cameos. There's Jason Mewes of Jay and Silent Bob fame, Danish model and reality TV star Brigitte Nielsen, and, of course, Diamond. He only has a one-scene role as a man who gets violently interrupted while trying to make use of one of the town's outhouses, but even with a limited amount of screen time, his comedic instincts shine.
Is Big Money Rustlas worth watching, and if so, where can you stream it?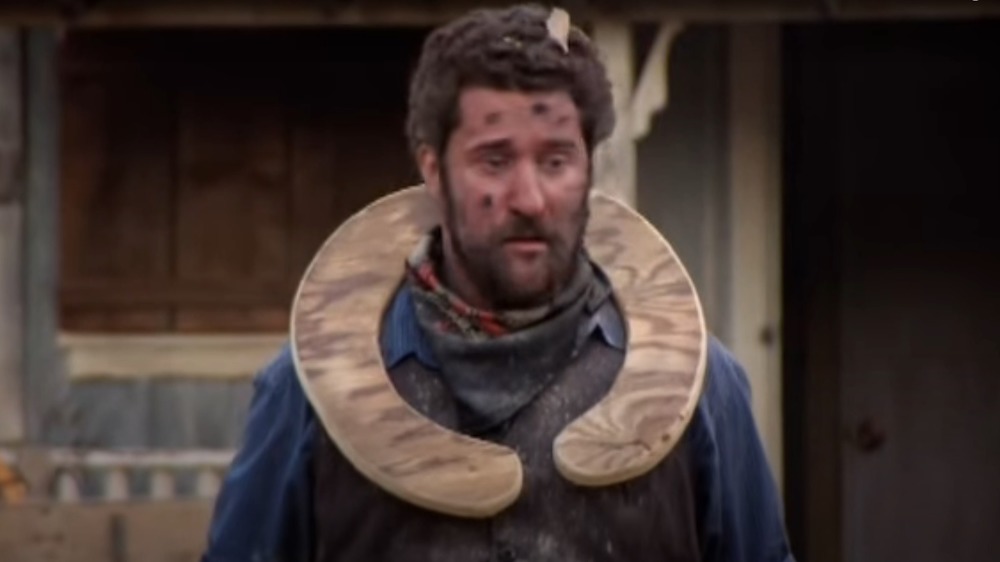 Psychopathic Records/Fontana Distribution/Gaiam Vivendi Entertainment
Listen, nobody is going to try and convince you that Big Money Rustlas is a masterclass of modern cinema. But if what you're looking for is a bit of absurdist fun, then it very well could be worth a watch. While the movie didn't get reviewed by The New York Times or Vanity Fair, a few critics did offer their perspective on the film.
Jason Adams of JoBlo wrote a spirited review, where they noted that despite the facts that they aren't an ICP fan and that the film is "unbelievably bad," there's still quite a bit of enjoyment to be had. They confessed, "I laughed more than once at BIG MONEY RUSTLAS [...] Everyone seems to be in on the joke and understands how stupid it is [...] The filmmakers also have the gall to drag out the dumbest jokes for an insane amount of time." Adams also noted the movie's plethora of cameo appearances, including Diamond's, as a highlight.
Similarly, Matt Fuerst of review site Jackass Reviews gave the movie a positive review, citing the strong execution of the film's purposefully silly setups and the performances of the cast. Of Diamond and the other guest stars, they wrote, "[they] all know what they're there to provide – yucks – and they deliver. Everyone was on the same page, and really rose to the occasion, delivering ham when they film needed some ham."
If you are interested in paying tribute to the late Dustin Diamond by checking out one of his later-career cameo performances, you can catch Big Money Rustlas on Amazon Prime Video.