Emma Caulfield On The 'Icy' Request WandaVision Creator Had For Her - Exclusive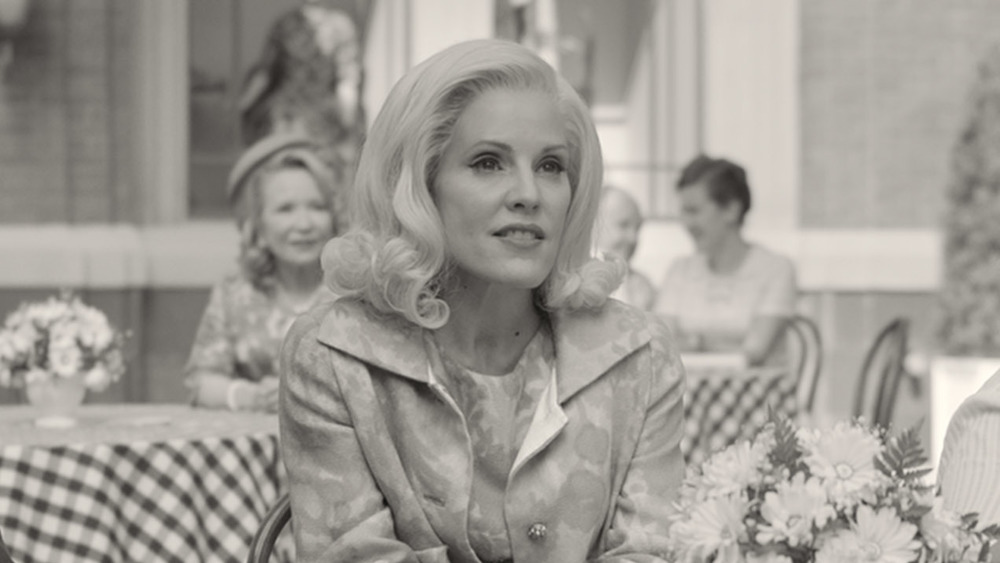 Marvel Studios/Disney+
For those who've seen the second episode of Marvel Studios' WandaVision on Disney+, there's no way to miss the introduction of the particularly stark character named Dottie, a charismatic character who lords over the community circle as she gathers fellow housewives to organize Westview's talent show fundraiser — including the new fish-out-water Wanda Maximoff (Elizabeth Olsen).
The force of nature who embodies Dottie is Emma Caulfield, whose credits include Beverly Hills 90210, Once Upon a Time, and, perhaps most famously, Anya on the hit series Buffy the Vampire Slayer. Caulfield also has a history with WandaVision creator and head writer Jac Schaeffer, and starred in the lead in the 2009 comedy romance TiMER, which marked Schaeffer's screenwriting and directorial debut.
In an exclusive interview with Looper, Caulfield says she's not quite sure if her work with Schaeffer on her first big project in Hollywood led to casting in WandaVision, but feels it might have had something to do with it.
"I'd have to ask her. I don't even think I asked her that. I don't know if she wrote that with me in mind, or it was just a happy coincidence," Caulfield says. "Although, it would make sense that she would have, because she was always trying to figure out some way of incorporating the sensibilities that she knows I'll bring to something that she's doing, and that doesn't always sync up."
When circumstances allowed for Caulfield and Schaeffer to reunite for WandaVision, the writer knew her friend could bring to the series the opposite of her real-life warm demeanor. This is where Schaeffer made a request of Caulfield: to portray WandaVision's Dottie with icy unpleasantness — something Caulfield can only ever exhibit when someone does something terrible to her or someone she loves.
"She [said], 'You've got this icy prettiness, and you're really funny, and then if someone's awful to you or awful someone you love, you're so mean. [...] I just want that icy mean." I [said] "Thank you? Thank you, Jac,'" Caulfield recalls for Looper with a smile.
However, Caulfield says, Schaeffer wanted her to be mean "in the best possible way," and told the actor that she's a "total softy" but can be pretty hardcore when she gets worked up. "She's not wrong," Caulfield laughs.
"I can get my feelings hurt quickly. I'll cry at the drop of a hat, or anything that [has to do with] animals. I'm very aware of humanity's energy, and [...] I just kind of keep it in," Caulfield explains. "I appear very tough, and I can be, but I'm not really. But that side definitely will come out, especially if someone messes with me or messes with someone I care about. Then I definitely will not take any issue with leveling the floor with you. I'll just [go], 'Uh-uh. No, no, no. What did you just say? No. You do not talk about them like that. Here I come.' Yeah."
Getting back in sync with her friend and collaborator Jac Schaeffer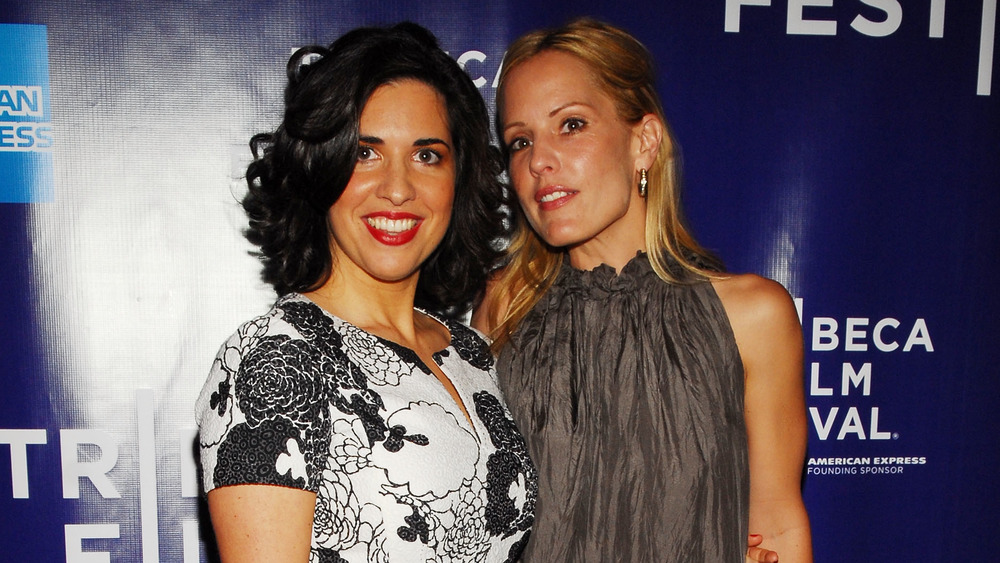 Rob Loud/Getty Images
Caulfield admits that while it feels like forever since she worked with Schaeffer on TiMER in 2009, she is thrilled that the timing (pardon the pun) worked out for WandaVision and that they're in each other's orbits again.
"We were friends from that time on, she was just like a part of my world. We've stayed close throughout the years, and we wanted to work together forever. We've always wanted to reconnect. It's bummer it took this long, but also kind of awesome that it's on this as well," Caulfield shares with Looper. "I'm just really happy to be in each other's space and to get to say her words again, and she's just a phenomenal writer. She's just so smart and clever, and unique and different. She's just the best."
WandaVision is streaming now on Disney+, with new episodes dropping every Friday at 12 AM PT (3 AM ET).