Why Marsha From The Little Things Looks So Familiar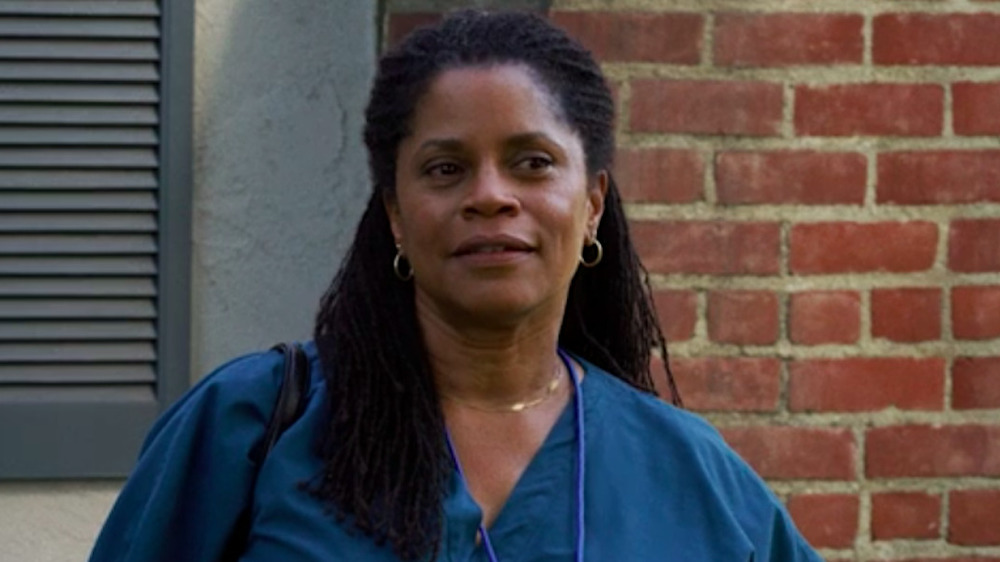 Warner Bros.
One of the first Warner Bros. films debuting on HBO Max as part of the studio's 2021 same-day release schedule, The Little Things is a 1990s-set neo-noir thriller written and directed by John Lee Hancock. The film stars Denzel Washington as Joe "Deke" Deacon — a Kern County deputy sheriff who's being pressured to retire — and Rami Malek as Jim Baxter — a detective in Los Angeles — as they attempt to track down a serial killer after a recent murder matches the M.O. of an unsolved case from Deke's time as a detective. We soon learn that Deke's obsession with the unsolved case took its toll on him back in the day; not only did it end his marriage, but it nearly ended his life too, as he suffered a heart attack from the stress. Actress Judith Scott portrays Deke's ex-wife, Marsha, in the film. It's a small but important role, as it provides context to Deke and his drive to help Baxter find the killer.
If Scott looks familiar to you, it's because since she's appeared in a number of small, often one-off roles in many popular TV shows for the past 30 years, including The X-Files, Judging Amy, 24, Frasier, ER, and Criminal Minds, among several other shows. But she's also had recurring roles too. These are the performances you most likely know her from.
CSI (2000)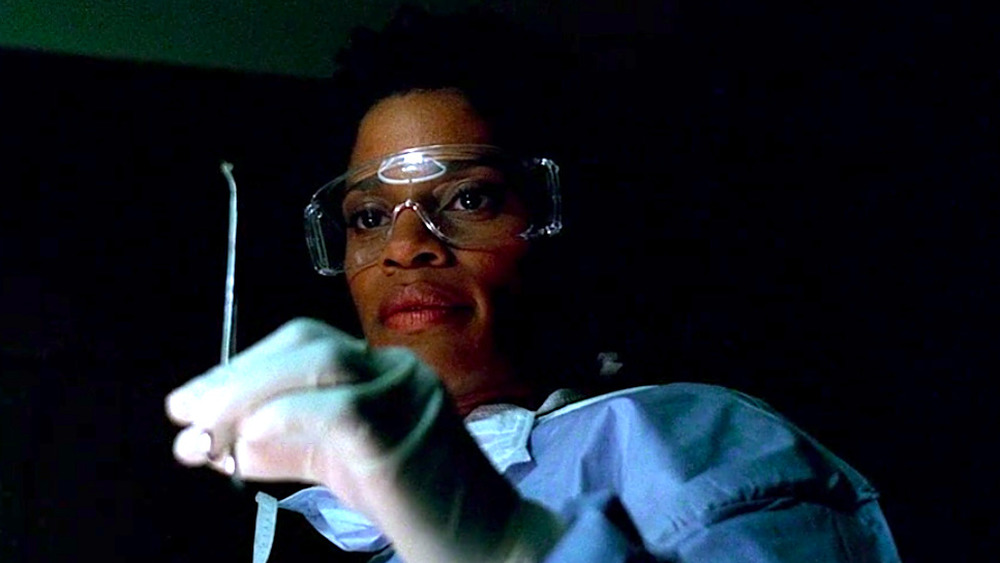 CBS
Scott had a minor recurring role in the first season of the long-running CBS procedural CSI. The show followed a team of investigators who used forensic evidence to solve murders in Las Vegas, Nevada. Scott appeared in the first season as Dr. Jenna Williams, a medical examiner who worked the night shift in the Las Vegas crime lab and assisted Gil Grissom (William Petersen), Catherine Willows (Marg Helgenberger), and the other crime scene investigators in their work by performing autopsies and other tests. Scott only appeared in six episodes in the first half of the season, and it's a bit unclear what happened to the character after that point. After the episode "I-15 Murders," the team was assisted by Dr. Al Robbins (Robert David Hall), the chief medical examiner for Las Vegas, who was a recurring character in seasons 1 and 2 and became a series regular in Season 3.
Dexter (2006)
A string of guest appearances on several well-known TV shows followed Scott's short stint on CSI. In 2006, she landed another recurring role, this time on the popular Showtime crime drama Dexter, which starred Michael C. Hall as a Miami blood spatter analyst who, in his spare time, hunted murderers who weren't punished by the justice system. Scott appeared in five episodes as Esmee Pascal, a police lieutenant who is brought in at the end of season 1 to take over the homicide division after Lt. Maria LaGuerta (Lauren Vélez) oversteps her authority. The role carried over into season 2 as Pascal was with the department for a while. However, struggles in her personal life — she believed her fiancé (Kiko Ellsworth) was cheating on her — led her to abuse her power. She used police resources to track her fiancé, among other things, and ultimately her behavior led to her being replaced by LaGuerta, who was eventually revealed to have manipulated the entire series of events.
Snowfall (2017)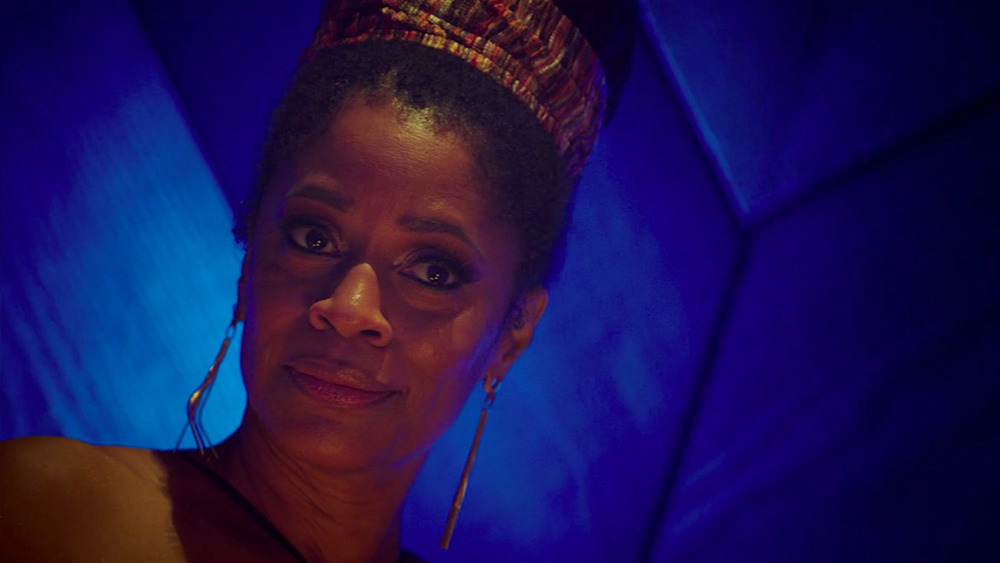 FX
Another string of guest appearances over the next decade eventually gave way to a fairly prominent role on FX's 1980s-set crime drama Snowfall, which was created by John Singleton, Eric Amadio, and Dave Andron and revolved around the rise of the crack epidemic in Los Angeles and its effect on the city and the people who lived there. Scott had a recurring role on the series as Claudia Crane, a ruthless nightclub owner and one of the main antagonists of the series. In season 1, Claudia agreed to work with Franklin (Damson Idris), a teen trying to move into selling cocaine after selling marijuana for his uncle. The character appeared in the show's first two seasons, but she met her demise fairly early in season 3, when she was killed by Franklin's Aunt Louie (Angeles Lewis), who had actually set up the first meeting between Franklin and Claudia back in season 1.
All American (2018)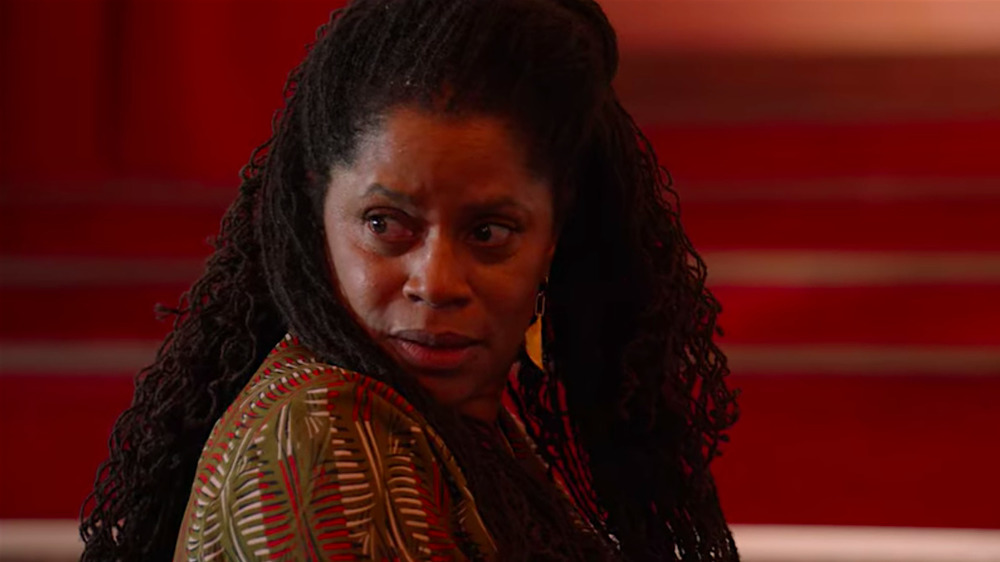 The CW
Scott recently followed up her dramatic turn on Snowfall with yet another recurring role, this time on The CW's high school football drama All American, which was inspired by the real life of former professional football player Spencer Paysinger. The series stars Daniel Ezra as Spencer James, a talented football player from Crenshaw in South L.A. who is given the chance to play for the rich and elite team at Beverly Hills High, opening up a whole new world of possibilities for him. Scott has appeared in six episodes of the teen-centric series so far (three in season 1 and three in season 2; season 3 debuted in January 2021). She portrays Janelle Cooper, mother of Tamia "Coop" Cooper (Bre-Z), Spencer's best friend who still attends high school in Crenshaw and who pushed him to seize the opportunity in front of him when Beverly Hills first came calling.