The New Netflix Kids Show That's Taking Cocomelon's Top Spot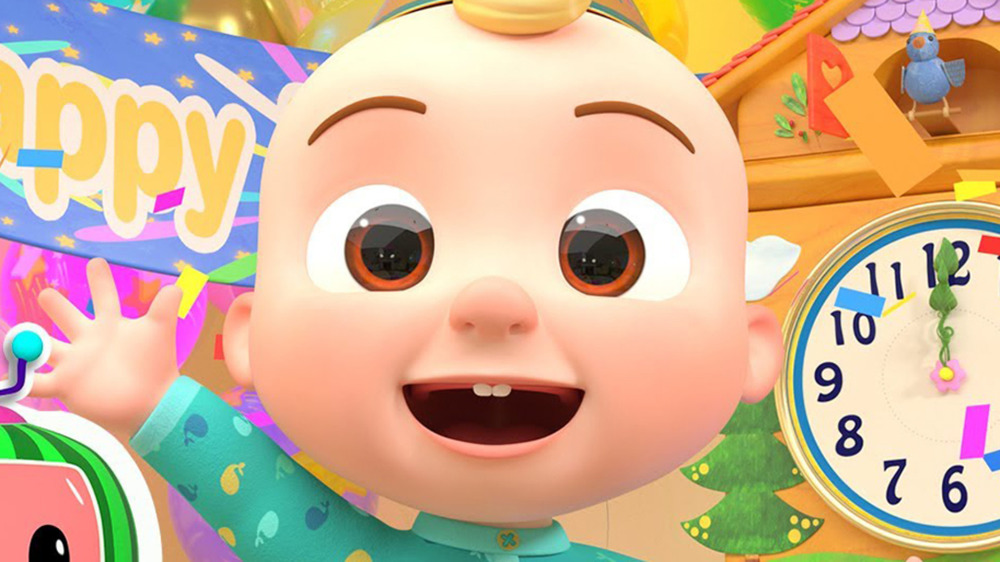 Parents rejoice! Netflix has finally released a new kids show to distract preschoolers from Cocomelon. That show is Go, Dog. Go!, and it is refreshingly low on the kind of inescapable earworms that make endless viewings of Cocomelon such a slog for adults. But what it lacks in incessant music, the series more than makes up for with an abundance of cute dogs.
Based on the beloved 1961 children's reader of the same name by P.D. Eastman, Go, Dog. Go! follows Tag Barker, an energetic pup who is always on the move, and her friends and family in Pawston. The first episode introduces Tag's best friend and new next-door neighbor, Scooch Pooch, who often joins Tag on her adventures.
Like any preschool series worth viewing with your youngsters, Go, Dog. Go! is full of practical life lessons about patience, sharing, and kindness. The fact that it's also a genuinely funny and brightly animated series is just a happy bonus (Lady Lydia's collection of outrageous hats is a particularly nice touch that hearkens back to the books).
As of the writing of this article, Go, Dog. Go! is holding steady on Netflix's top 10 list of shows and movies, but it still has a long way to go before it bests Cocomelon's staggering record. Thanks to preschoolers who couldn't get enough of Cocomelon's boppy tunes, the series became the most watched show on Netflix in 2020, according to Variety. Although, given just how enthusiastic Tag is, it would be silly to count her out just yet — Go, Dog. Go!'s reign as the next preschool hit is just beginning.
Go, Dog. Go! will take parents back to their own preschool days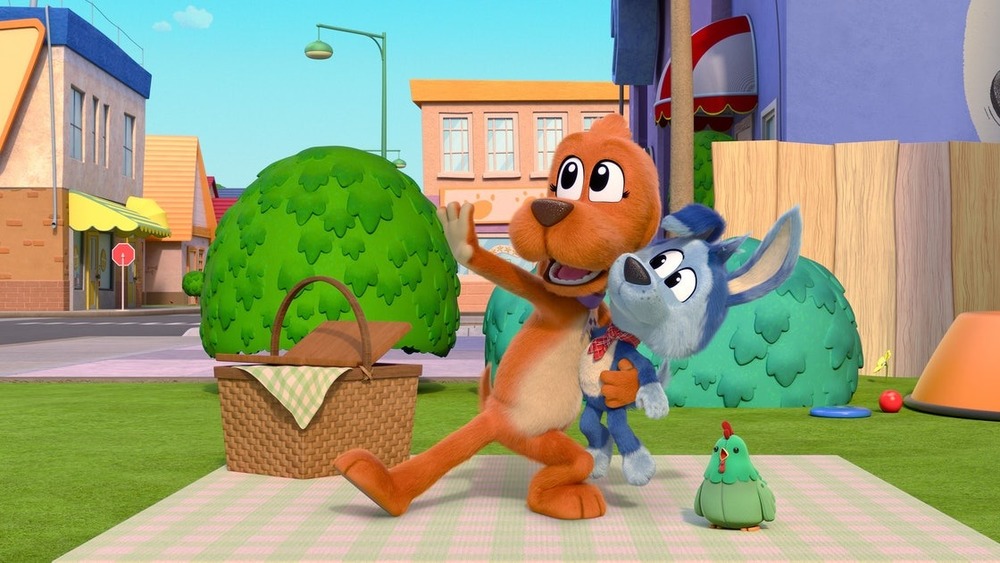 Netflix
What's unique about Go, Dog. Go! is that it's based on a book that's been teaching kids to read for decades now. Yes, the animated series has been updated for the modern era, but it includes plenty of homages to Eastman's readers.
In an interview with Animation Scoop, executive producer Adam Peltzman shared how he and his team worked closely with the Eastman estate to ensure the stories they told were respectful to the source material. According to Peltzman, the Eastmans were given a chance to read through the scripts and make suggestions along the way, but the family was also understanding of the writers' need to bring Tag into the 21st century.
"We've had the chance to collaborate with Random House and the Eastmans. They've weighed in on the scripts and have been really supportive," Peltzman said. "It's totally an honor to work on a show that's based on a book that has meant a lot to so many kids over the years... and parents. It's really exciting."
For many parents, and possibly even grandparents, Go, Dog. Go! served as an introduction to reading. And in that way, this sweet little animated series can bring kids and parents together, while also offering up plenty of teaching moments along the way.