The Criminal Minds Episodes That Consistently Break Fans' Hearts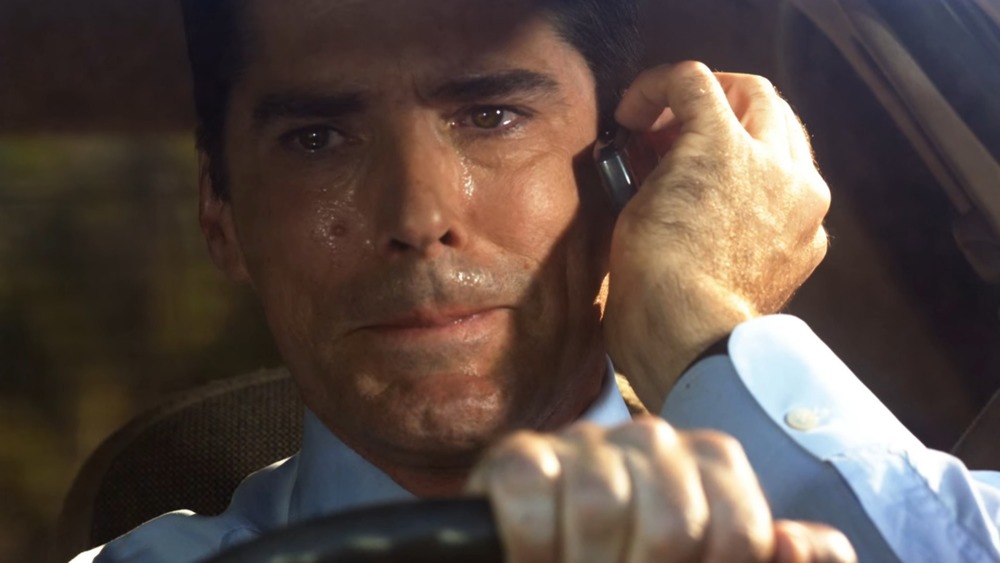 CBS
It's no easy feat for a network procedural to really tug on viewers' heartstrings. While the quick plotting, novel mystery of the week, and fun guest stars often make for a thrilling watch, those qualities often aren't very conducive to the kind of stories that give you a good case of the cries. But the good ones do occasionally manage to pull off this feat, and Criminal Minds is definitely one of the good ones.
Fans of the grisly series love to discuss everything about the show, from their favorite scenes that they can't stop watching to the season that divides the fanbase right down the middle. In a thread on the show's subreddit called "What CM episode was the most heart breaking/ made you cry?" redditor u/Mysterious-voices wanted to open up a different type of discussion. Fellow fans took that challenge to heart and sounded off in the comments with the episodes that really had them feeling like someone in the Behavioral Analysis Unit (BAU) jet was chopping onions.
Here are some of the Criminal Minds episodes that fans think are the downright saddest.
'Riding the Lightning' features one of the most tragic unsubs ever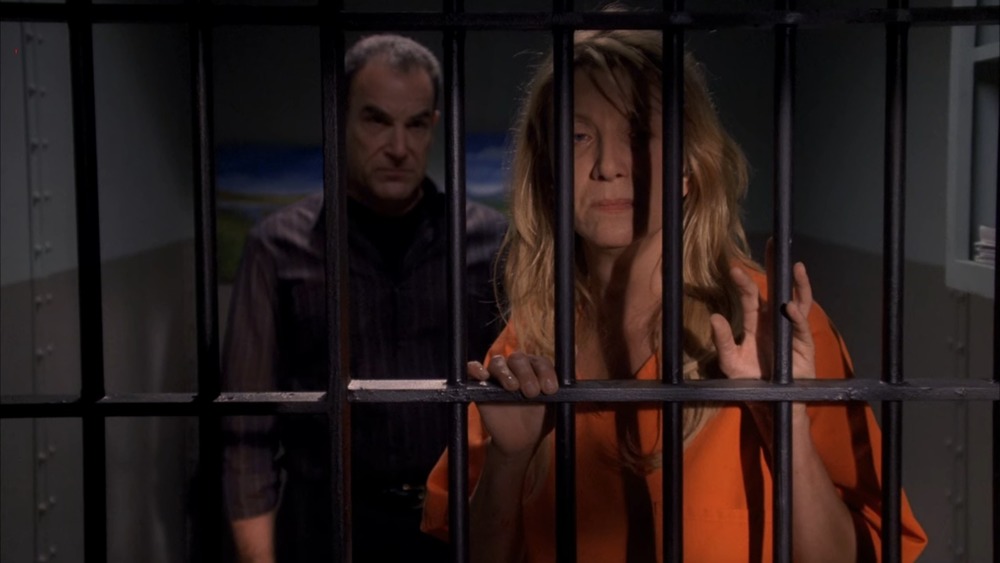 CBS
Unsurprisingly, many of the episodes named contain character-driven stories that focus on one or more members of the BAU. We'll get to those in a minute. First, we have an episode with an unsub that fans actually find sympathetic.
The unsubs in the season 1 episode "Riding the Lightning" are a married couple sitting on death row named Jacob Dawes and Sarah Jean Mason (Michael Massee and Jeannetta Arnette). While Jacob is convicted of the horrific murders of 18 young women, Sarah confessed to killing the couple's own son. But while interviewing Sarah shortly before she is set to be executed, Agent Jason Gideon (Mandy Patinkin) discovers that her story isn't quite what it seems.
Sarah confessed to killing the couple's young son, when in fact she gave the child to a family to raise in secret. Her lie was to protect the child, as she didn't want him to go through life branded by the stigma of his parents' misdeeds. When Gideon attempts to stay Sarah's execution and reunite her with her son, she declines the offer. She asks him to keep her secret and let her be executed, even though she is innocent, so that her son can continue to live in ignorant bliss.
The tragic circumstances of Sarah's case were highlighted by several fans on the Reddit thread, including the original poster, u/Mysterious-voices, who cited it as one of their top 2 saddest episodes. User u/k_amusta agreed, and wrote, "That episode with Gideon and the woman on death row is slept on. Truly SO heartbreaking."
'Profiler, Profiled' revealed the tragic backstory of one BAU agent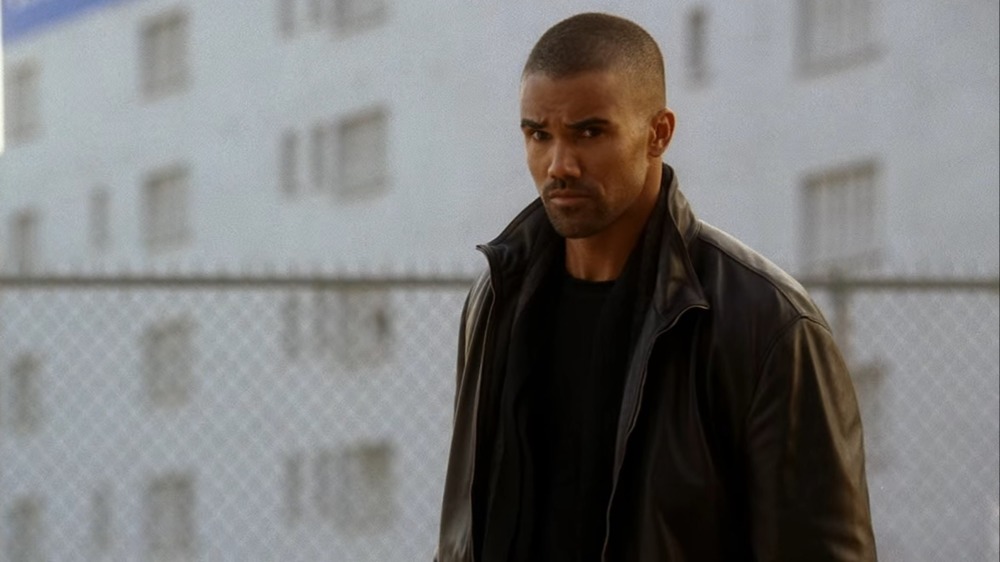 CBS
Every Criminal Minds fan is going to have their personal favorite BAU team member, but it's hard to deny the universal charms of Agent Derek Morgan (Shemar Moore). From his steely intensity to his compassionate attitudes and compelling friendship with Garcia (Kirsten Vangsness), Morgan is an easy character to love. And that's why when the show revealed the terrible circumstances of his childhood, fans could barely handle it.
The season 2 episode "Profiler, Profiled" sees Morgan visiting his hometown of Chicago. His trip gets derailed in the worst way when he's arrested and falsely accused of the murder of several young boys, and the BAU team has to uncover the actual killer in order to clear his name. That person turns out to be a man named Carl Buford (Julius Tennon), a child predator who runs a youth center where, it is revealed, he sexually abused countless boys, including Morgan when he was a child.
The episode was nominated by several devastated fans, including u/lemonpolarseltzer, who said, "Profiler, profiled is just heartbreaking. Morgan standing up to his abuser gets me every time."
If you or someone you know has been the victim of sexual assault, you can call the National Sexual Assault Hotline at 1-800-656-HOPE (4673) or visit RAINN.org for additional resources.
An ongoing storyline came to a head in the worst way in '100'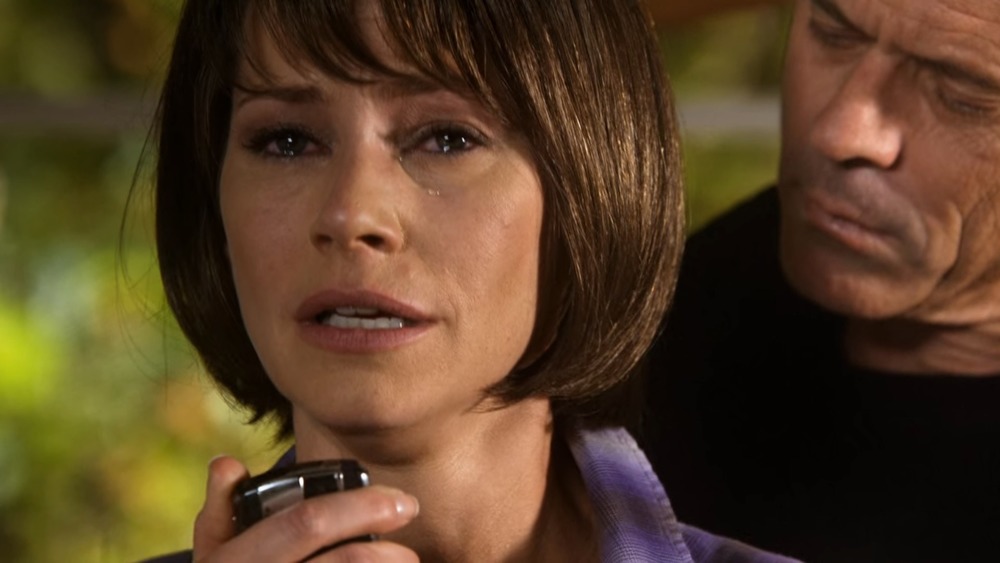 CBS
Many long-running TV shows use the occasion of their 100th episode to do something special. There are sometimes winks and nods to the audience, retired characters reappearing, live specials — the creative team generally pulls out all the stops. But this is Criminal Minds we're talking about, so the writers fittingly used their 100th episode to completely uproot and destroy the life of one of their main characters.
The season 5 episode aptly titled "100" does see the return of a frequent guest star. However, instead of the older sister who went off to college, it was evil serial killer George Foyet a.k.a. the Reaper (C. Thomas Howell). Through some clever manipulations, Foyet helped Criminal Minds mark its 100th episode on air by cruelly killing the wife of Agent Hotchner (Thomas Gibson) as a way to escalate their ongoing cat-and-mouse game.
Haley's (Meredith Monroe) shocking death hit fans hard. On the sad episodes thread, user u/millennialpinkgirl declared, "There were a number of them for me, but 100 is definitely the worst." Meanwhile, u/BridgetGrayGubler simply said, "OMG I CRIED SO HARD IT WAS SO SAD."
It's not every day that a show like Criminal Minds hits you right in the sad bone, but when it does, boy does it wallop.