WandaVision's Randall Park Has A Surprising Connection To Vision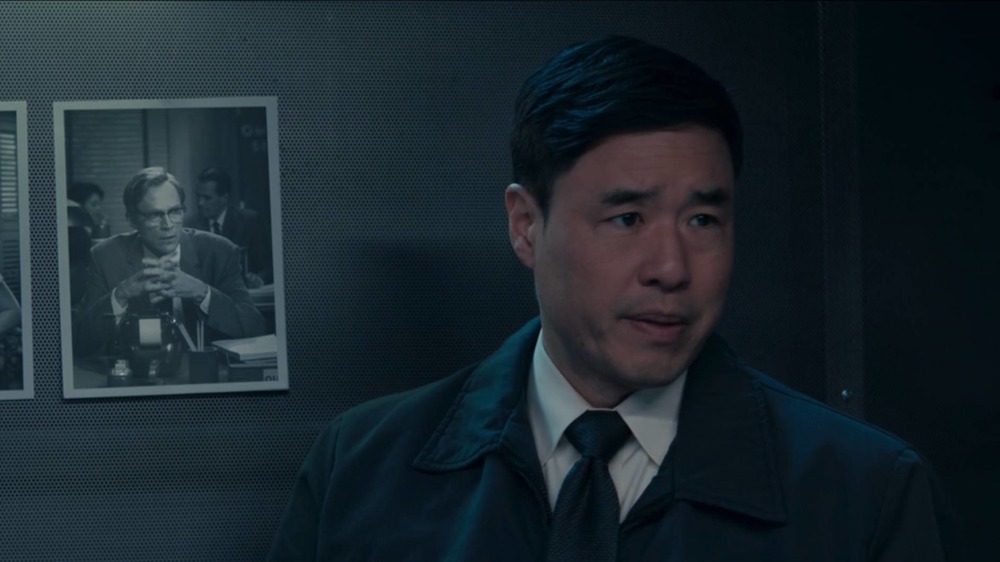 Disney/Marvel Studios
Much of the attention on WandaVision goes to the titular duo of Wanda Maximoff (Elizabeth Olsen) and Vision (Paul Bettany) getting into sitcom-style mishaps like messing up dinner with the boss and stumbling through a talent show. But the show has also gone to great lengths to introduce new characters, like Agnes (Kathryn Hahn), who may or may not actually be Agatha Harkness from Marvel comics. 
That all changed with episode 4 of WandaVision, which finally pulled back the curtain and gave the audience a better idea of what's actually going on in this peachy-keen world. In doing so, the series sets up various ties to other characters we've seen before in the Marvel Cinematic Universe, including FBI agent Jimmy Woo (Randall Park). 
Last time we saw him, he was dead set on catching Scott Lang (Paul Rudd) breaking the law in Ant-Man and the Wasp. This time around, he's working with Monica Rambeau (Teyonah Parris) of S.W.O.R.D. to figure out what's really happening in Westview. However, that's not the only connection Randall Park has with Marvel. 
Tom King, writer for The Vision, grew up across the street from Randall Park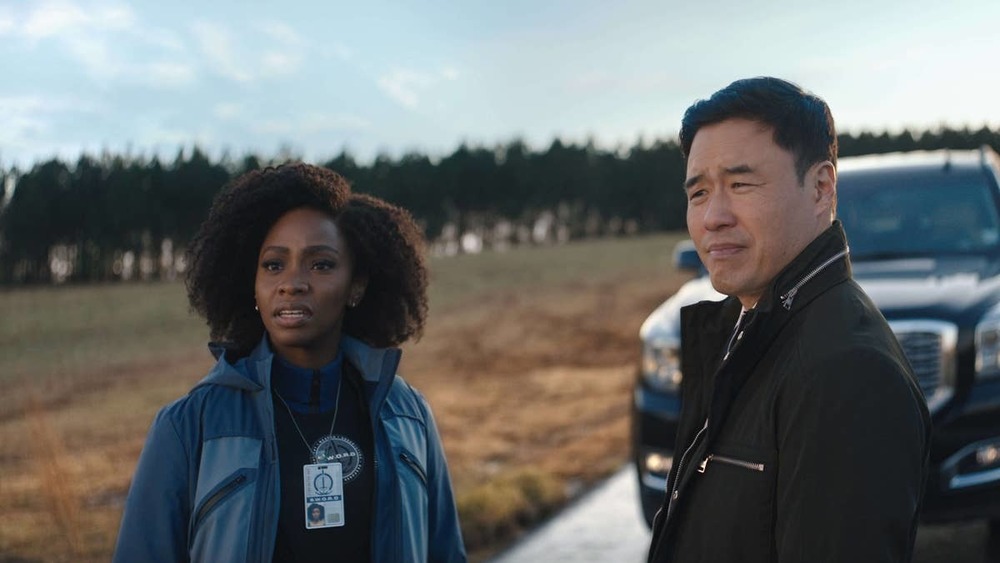 Disney/Marvel Studios
Tom King is a prolific comic book writer who's worked on Teen Titans and Batman stories in the past, but the writer, along with artist Gabriel Hernandez Walta, made waves in 2016 with one of the most acclaimed Marvel books to come out in recent memory — The Visions. The series is a drastic departure from other superhero tales because the synthezoid isn't trying to save the world; he just wants to live a normal life in Virginia with his wife and children. Marvel Studios president Kevin Feige even told Variety how that particular story influenced WandaVision. 
What does this have to do with Randall Park?
Following the premiere of WandaVision episode 4, King took to Twitter to reveal his connection with the actor. "I grew up literally across the street from the great actor, Randall Park in West LA," King wrote. "He was close friends with my big brother, Dylan and was at my house all the time. Fast forward 30 years and there he is in WandaVision, a show inspired by some of my stuff." It looks as though everything has come full circle for the old acquaintances... or full hexagon, as the case may be.