What's The Song At The End Of WandaVision Episode 4?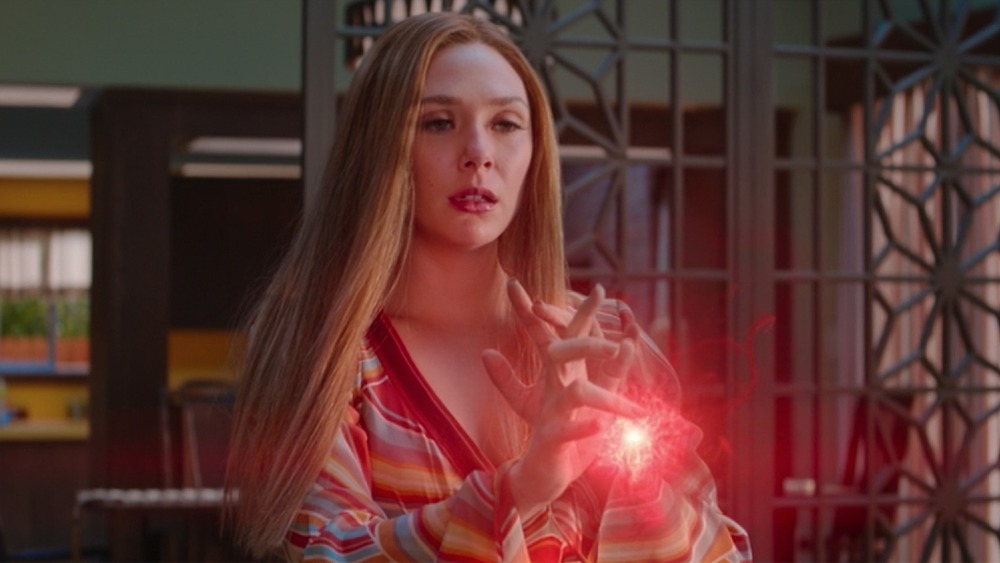 Marvel Studios/Disney+
Contains spoilers for WandaVision episode 4
It's Friday, which means another episode of Disney+'s WandaVision, which in turn means another half-hour that leaves the viewers more confused and creeped out than a Marvel Cinematic Universe property should have any right to. This, of course, is a good thing. A peculiar blend of lovingly crafted, classic situational comedy and Twin Peaks-style discomfort that's constantly lurking around the edges rule the first three episodes of the show, but "We Interrupt This Program" turns out to be an incredibly accurate episode title.
Instead of focusing on the increasingly strange sitcom antics of Wanda and Vision (Elizabeth Olsen and Paul Bettany), we follow "Geraldine," a.k.a. S.W.O.R.D. agent Monica Rambeau (Teyonah Parris). Along with familiar MCU figures Jimmy Woo (Randall Park) and Darcy Lewis (Kat Dennings), she studies a mysterious force field around a small town, which turns out to contain the events of the titular sitcom — as well as the town's residents, unwillingly cast in supporting roles. 
It's an incredibly meaningful episode, and as such, it's fitting that it ends with a very particular tune that teases even stranger things to come. So, what's that haunting song at the end of WandaVision episode 4?
Jimi Hendrix's "Voodoo Child (Slight Return)" wraps up WandaVision episode 4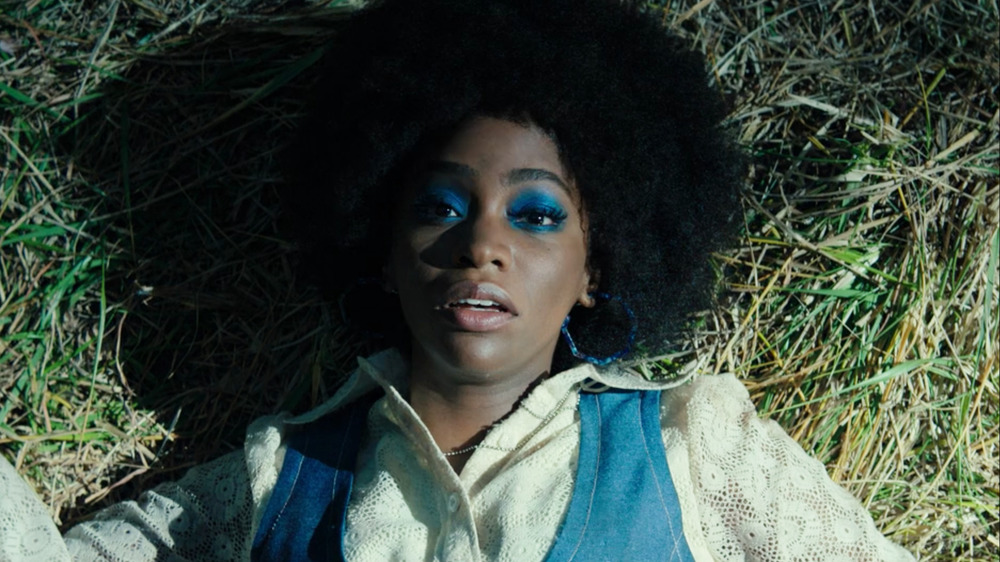 Marvel Studios/Disney+
The song playing at the end of WandaVision episode 4 is none other than "Voodoo Child (Slight Return)," the masterful finishing track from guitar legend Jimi Hendrix's classic 1968 album, Electric Ladyland. The song's psychedelic, bluesy sound fits incredibly well in the general vibe of the episodes, but what really drives things home are the lyrics: "Well, I stand up next to a mountain, and I chop it down with the edge of my hand / Well, I pick up all the pieces and make an island, might even raise just a little sand / 'Cause I'm a voodoo child, Lord knows I'm a voodoo child." 
Now that it's (at least seemingly) clear that whatever's happening on WandaVision is Wanda's doing, those lines could very well be about her and her decision to create this strange, little bubble sitcom world. The song's character also apologizes to the listener for taking up their time, which could be seen as an allusion to the poor people Wanda appears to be holding hostage in her fantasy. There's also the line, "If I don't meet you no more in this world then I'll meet you in the next one," which could almost be Wanda speaking to a dead Vision. Oh, and of course, there's also the matter of Wanda's "voodoo" seemingly resulting in more than one child.
It sure looks like absolutely everything, including the soundtrack, is carefully put together and massively important in this show. Let's just hope they won't play any Slayer anytime soon.
WandaVision episode 4 is now available for streaming on Disney+.