What Only '80s Fans Will Know About George Phan From Finding 'Ohana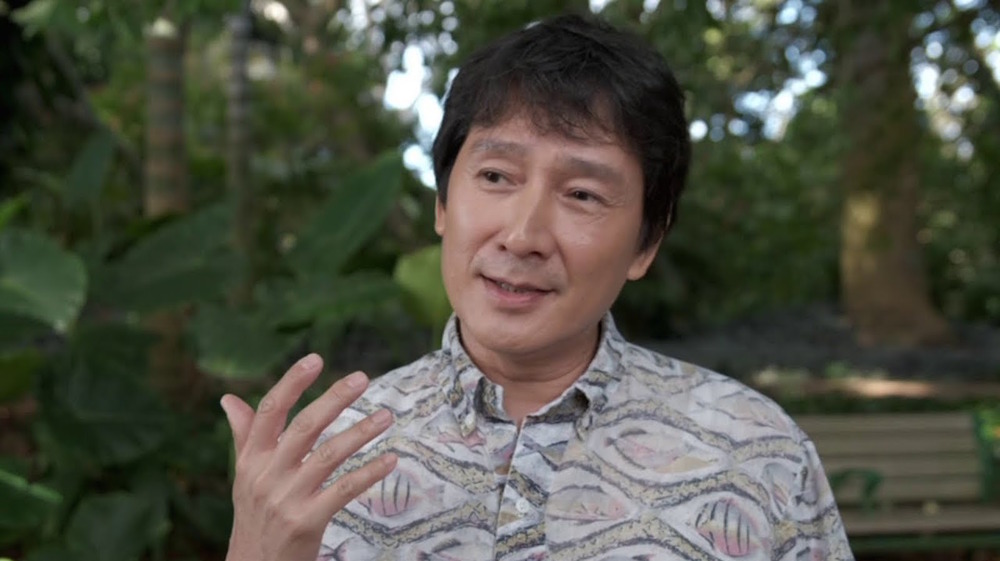 Netflix
Netflix has set out to make 2021 their biggest movie year ever, thanks to their ambitious plan to unleash new original films on a weekly basis. This is obviously great news for viewers, and this week, the streaming network's strategy is pampering subscribers in a particularly awesome way. Netflix's January 29 movie release, Finding 'Ohana, is an old-school adventure movie romp in which two siblings, Pili (Kea Peahu) and Ioane (Alex Aiono) and their mother Leilani (Kelly Hu) move from Brooklyn to the Hawaiian Island of Oahu, where they reconnect with their heritage — and Pili and Ioane's new group of friends catch wind of a hidden treasure. 
The movie is more than a little bit influenced by classic 1980s action-adventure movies, and fans will no doubt be delighted to discover that one particular character, George Phan, is an extremely neat nod to some of that era's coolest cinematic works. Here's what only 1980s fans will know about George Phan from Finding 'Ohana.
Ke Huy Quan starred in some of your favorite 1980s adventure movies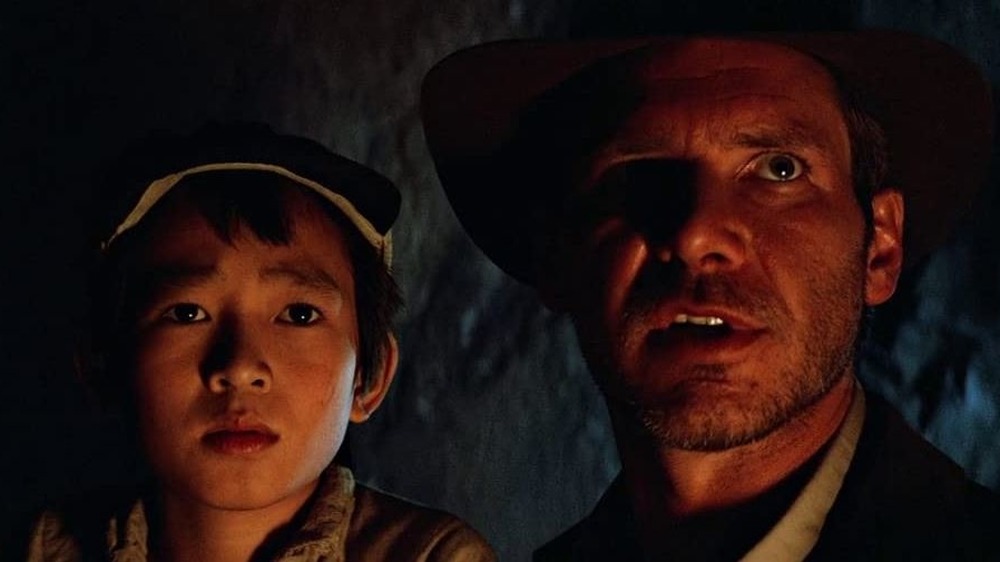 Paramount Pictures
Oh, you've seen actor Ke Huy Quan, all right. You just might not have seen him in a while. Quan's acting career started in 1984, and his very first movie was a true blockbuster: Steven Spielberg's Indiana Jones and the Temple of Doom. Quan plays Short Round, the crafty, young street kid who acts as Indiana Jones' (Harrison Ford) sidekick and traveling companion. The very next year, he starred in another iconic Steven Spielberg movie when he appeared as Richard "Data" Wang in The Goonies. 
Unlike some of his castmates in these movies, Quan didn't turn his stellar start into durable A-list success. Over the next few years, he acted in a number of TV shows and smaller-scale films, under names like Jonathan Ke Quan and Ko-Wei Kuan — and after 2002, he seemingly moved on to other things. That is, until now. 
It's hard to imagine a better movie than Finding 'Ohana for Quan to make his comeback in after nearly two decades away from acting. After all, the treasure hunting adventure is thematically very similar to his two most famous roles, and 1980s action fans are no doubt interested to see the star of some of the most iconic movies of the era return to the genre as an adult. 
Finding 'Ohana is now available for streaming on Netflix.