The Worst Thing Dwight Ever Did To Angela On The Office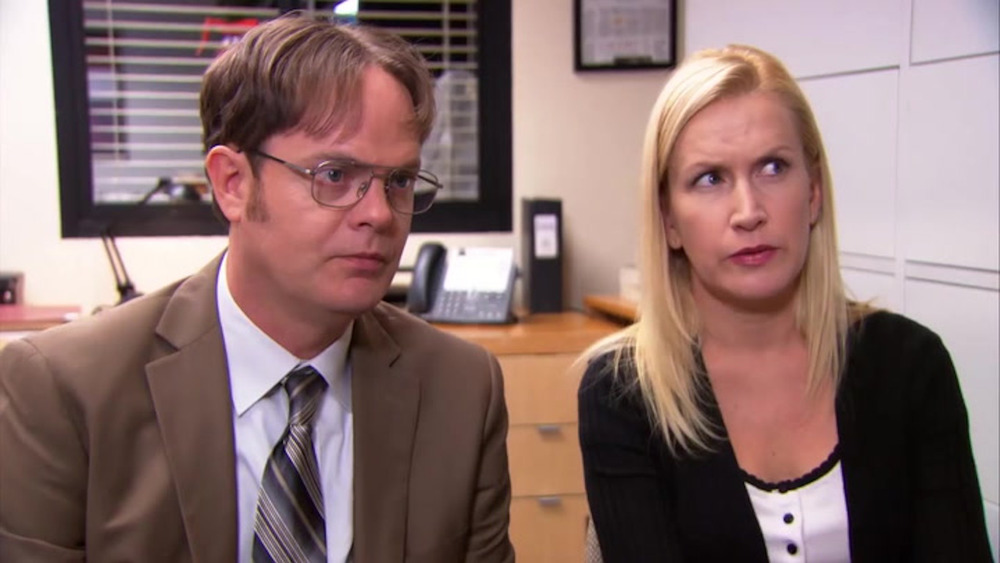 NBC
The Office's Dwight Schrute did plenty of rotten things during the series' run, but this act of animal cruelty has to be the worst.
As played by Rainn Wilson, Dwight, the resident rule-obsessed oddball and assistant to the regional manager at the Scranton branch of Dunder-Mifflin, is constantly causing chaos in the office, whether he's simply irritating his desk mate Jim Halpert (John Krasinski) or actually putting the entire office in danger by faking a fire. However, one of his worst offenses was actually leveled against his longtime love, accounting department head Angela Martin (Angela Kinsey).
At the beginning of the show's fourth season, Dwight and Angela are happily dating, though they keep it a secret from the rest of the office for various reasons. However, when Dwight agrees to care for Angela's most beloved cat, Sprinkles, everything goes horribly wrong. Here's the absolute worst thing Dwight ever did to Angela throughout the entire run of The Office.
Dwight's cruelest act has to do with Angela's favorite cat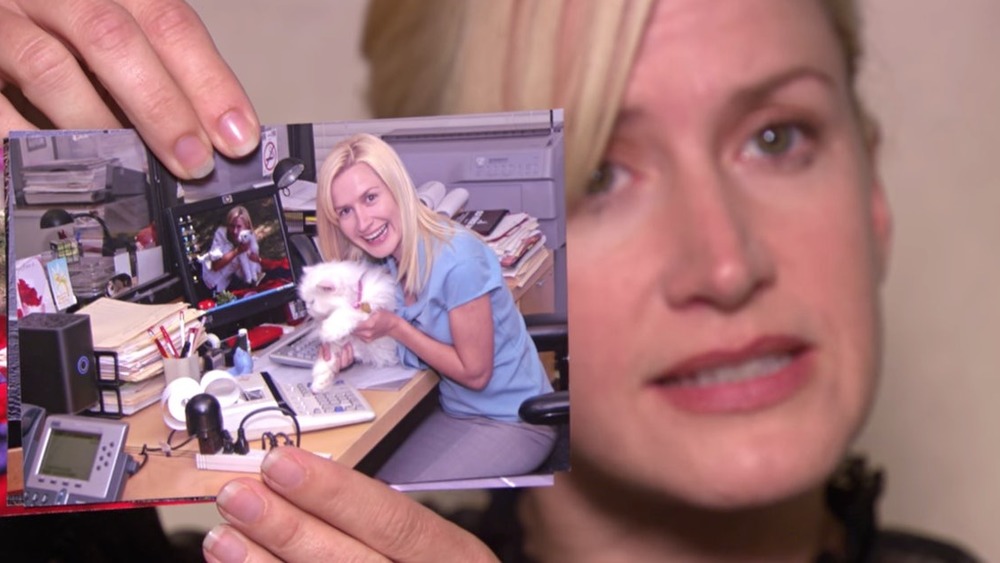 NBC
In the two-part season four opener "Fun Run," Angela asks Dwight to take care of her elderly cat Sprinkles, who, thanks to a litany of health problems, needs several kinds of medication and plenty of extra care. However, when Dwight hears Sprinkles' checklist, he decides to take matters into his own hands... and apparently, he euthanizes the cat himself.
Though Dwight says that he simply found Sprinkles dead in Angela's apartment — and that he put the cat in the freezer to try and mitigate any smells — Angela tells Pam (Jenna Fischer) that her bags of frozen French fries were "clawed to shreds," indicating that she knows Dwight killed her cat. Shortly thereafter, she breaks up with Dwight, unable to move past the fact that he murdered her cat.
However, Angela and Dwight, cat murder aside, are apparently meant to be; throughout her other relationships, Angela keeps seeing Dwight, and the two even get married at the end of the series after Dwight discovers that Angela's son is actually his child. With that said, it seems almost impossible that Angela, who loves her cats more than life itself, could ever truly forgive Dwight for killing Sprinkles.
The Office, including every moment of Dwight and Angela's tempestuous relationship, is available to stream on Peacock now.