How The CW's Walker Episode 2 Reveals Jared Padalecki's Hidden Skill - Exclusive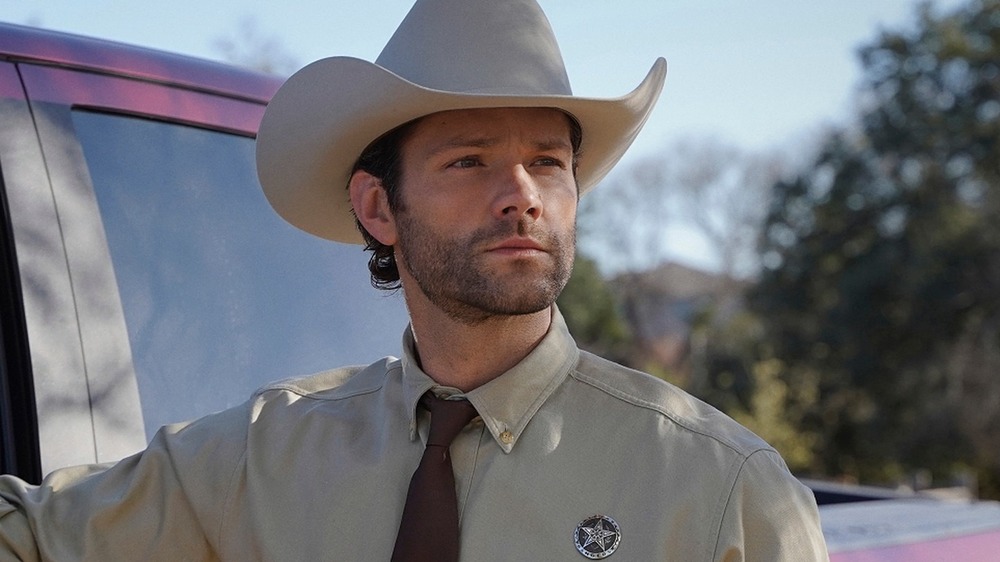 The CW
Fresh off 15 seasons of the apocalyptic demon-hunting serie, Supernatural, Jared Padalecki headed back home to Texas and the CW for a reimagining of the Chuck Norris show Walker, Texas Ranger. Padalecki booted up as Ranger Cordell Walker last week in the Walker pilot, amassing the highest viewership of any episode on the network since 2018, according to TVLine. Now, those are some big cowboy boots to fill for the rest of the season, but Padalecki no doubt has it on lock.
Sidestepping the heavy martial arts loner Lone Star theme from the '90s series, Walker centers around Cordell and his family while they attempt to work through his wife's sudden death. Of course, there's still gun-slinging crime-fighting, but the show is about family more than anything else — on and off the screen. As it turns out, Padalecki's actual wife Genevieve plays his on-screen wife Emily. Alternatively, the CW staple Molly Hagan took on the role of Abeline Walker, Cordell's mom. 
Looper recently spoke to Hagan during an exclusive interview, and the actress dished on all things Walker. She even revealed the one Texan skill Padalecki will showcase in episode 2 — and it's something she hasn't had much luck with herself. 
Cool rider in Texas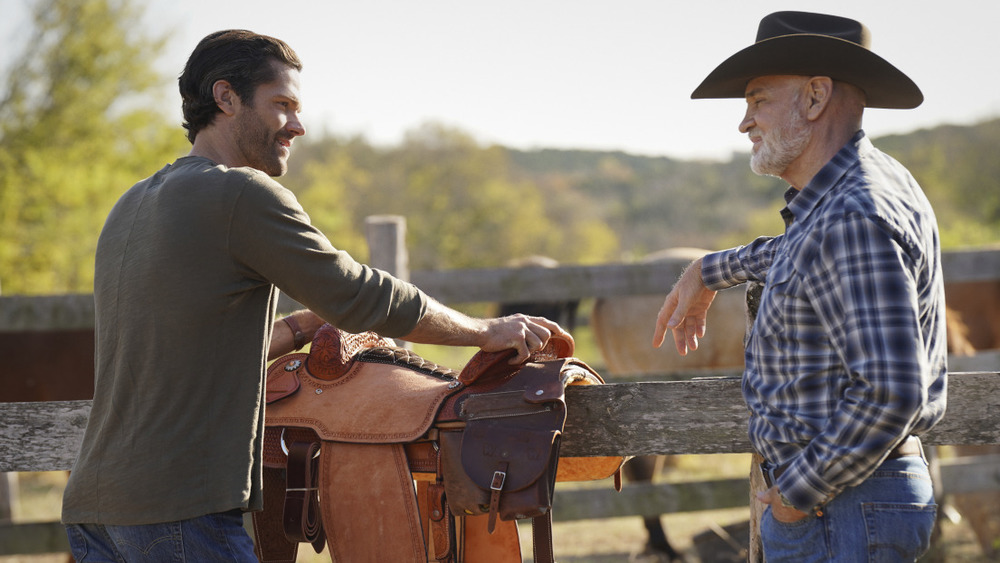 The CW
We asked Hagan if she, Jared Padalecki, or Mitch Pileggi, who plays Cordell's father Bonham Walker, will take any of the on-set horses out for a spin during a scene on Walker. Get ready, because Hagan's response doesn't disappoint: "Oh, you'll definitely get [one] from Jared. In fact, in [episode] two. Jared can ride."
Well, you heard it here first: Jared Padalecki is saddling up in the aptly titled second episode of the series, "Back in the Saddle." However, the San Antonio native isn't the only cast member who can ride. Padalecki's wife Genevieve is particularly talented in that arena as well, according to Hagan. 
"Actually, there [are] a lot of people who can ride. I don't know [if it's] a lot, but I mean, Jared rides," Hagan told Looper, trailing off. "I hope they don't kill me for saying this because it's terrible to set them up! But Matt [Barr], who plays Hoyt, rides." She then clarified, "I don't know if he rides in the show, but he definitely rides horses. Gen does, Jared does, Mitch does, but I don't know if he [rides] in the show."
No horsing around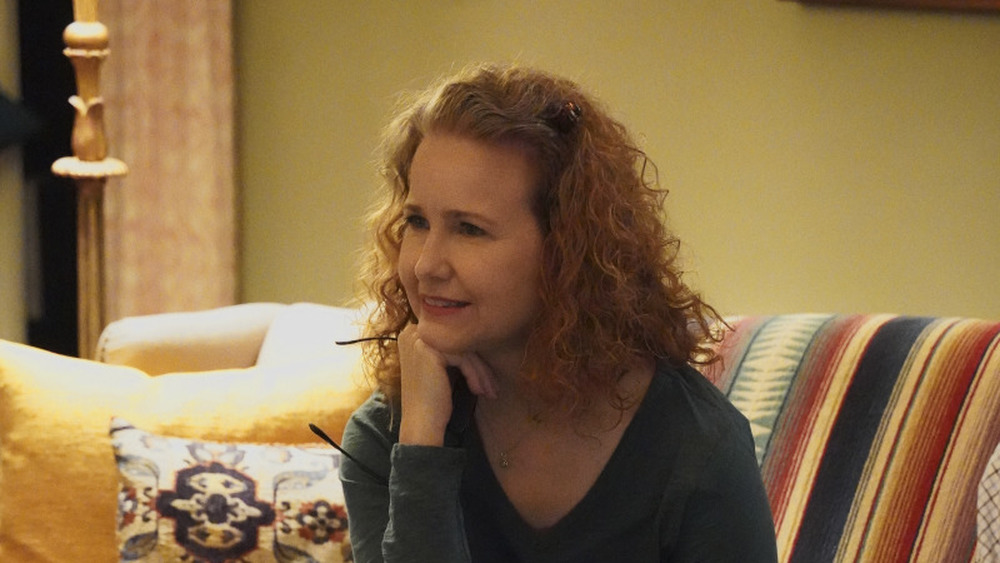 The CW
Hagan is far less confident in her own riding skills than she is when it comes to her co-stars, but it's not for lack of trying. She revealed, "I have had many interesting experiences with horses." But never say never, because she told us she's working on it. 
"The first time I ever rode a horse [was] for Dallas: The Early Years. I trained a little bit beforehand, but the wranglers, who were so awesome, fit me with this beautiful Palomino," Hagan explained. "I learned to ride Buster, and I thought I knew how to ride a horse." 
Sadly, a few obstinate horses would later prove her wrong. She elaborated, "The first time I got on a real horse, not a TV horse, I was with a girlfriend who really rode, and we got on these horses, and the horse went straight for a branch — because the horse knew I didn't know how to ride, and the horse tried to knock me off. And I [remember thinking], 'I don't know what happened.' I just remember the branch coming, and he was going to knock me off. I think I pulled him up hard enough to stop it. But after that, I was like, 'He knows. The horse knows.'" 
Are horses known for having ESP? Because their intuition is a little scary. Even still, Hagan didn't give up her pursuit of the perfect ride.
"Another time, I was on a dude ranch, and I [said], 'I don't really know how to ride horses.' They were [said], 'Okay. We'll give you this guy. He's really gentle.'" Spoiler alert: Gentle or not, he wasn't fond of Hagan. As she told Looper, "The horse literally got down on its knees first and then its hind end and sat on the ground. Basically, [he] was saying, 'Get off me. Get off me now.' I went, 'What do I do?' And [they said], 'Get off. Get off the horse.'" At least this horse was nice about it, though? No attempted branch carnage.
Hagan shared one final thought about her horse-riding encounters: "It's clear that they know I don't know." Perhaps it's all a horsey conspiracy, but maybe the Walker herd will be a little more forgiving and give her a chance. After all, what else is there to do in Texas during quarantine?
Walker airs Thursday nights on the CW. While we'll have to wait and see who else saddles up, Padalecki fans can watch their favorite demon hunter-turned-Ranger ride a horse on tonight's episode.