Why Riley Poole From National Treasure Looks So Familiar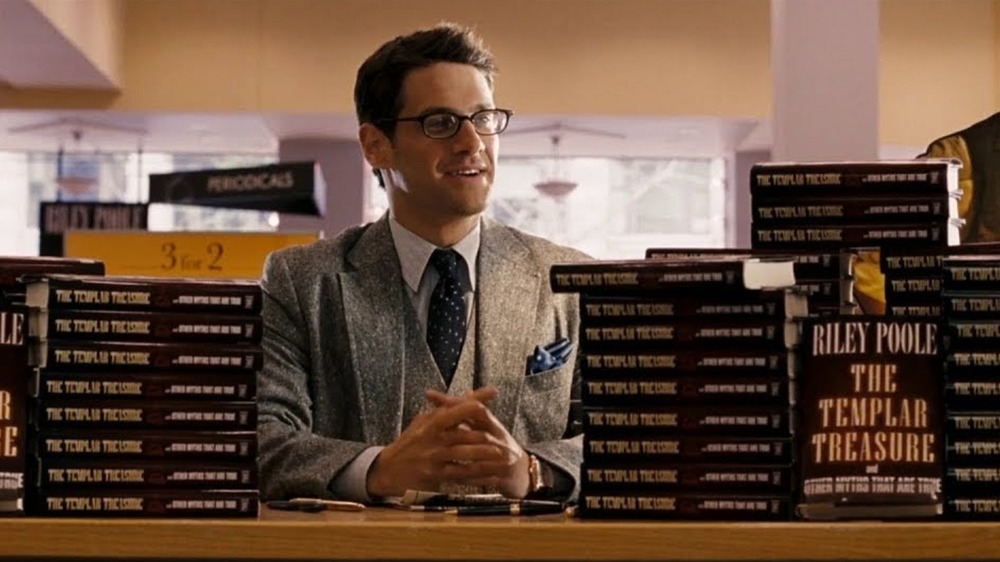 Buena Vista Pictures
As the cautious voice of nerdy reason to Ben Gates' (Nicolas Cage) stop-at-nothing recklessness, Riley Poole (Justin Bartha) provides the tech knowledge and the jokes in National Treasure. He's no slouch when it comes to history, either. Of the things National Treasure gets right about history, one of them is Riley's contribution: Daylight Savings Time really is more modern than the Freemasons' treasure hunt.
National Treasure proved to be Bartha's big break. Well, aside from Gigli, the Ben Affleck-Jennifer Lopez-Al Pacino movie (and Razzies favorite) everyone involved would probably prefer you forgot. Unlike Gigli, National Treasure was a massive hit, and its sequel, National Treasure: Book of Secrets, was even more successful three years later. Most importantly, 54% of Nic Cage fans agree that this is his best movie. It beat Con Air, for goodness' sake!
Riley is as much a part of the National Treasure appeal as Ben. They're like the Constitution and the Bill of Rights: Each one is significantly weaker without the other. So fans are hoping Bartha will return for the National Treasure Disney+ series that was announced in 2020. However, if you've been following his career since National Treasure, you know that he's mostly been working on small indies — oh, and one little comedy franchise. 
This is why Riley Poole from National Treasure looks so familiar.
Justin Bartha is still best known for The Hangover trilogy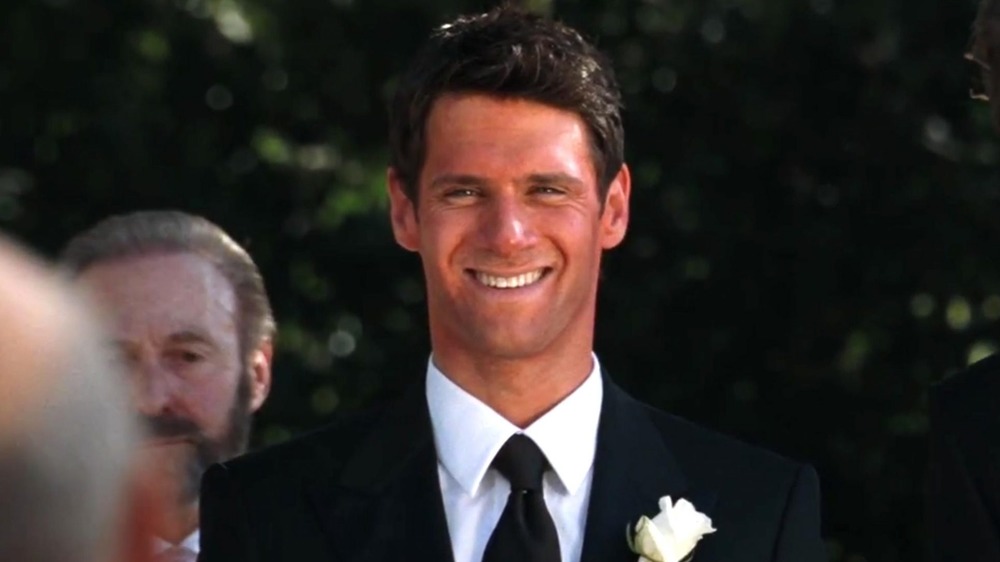 Warner Bros.
Bartha mostly spent the five years after National Treasure popping up in romantic comedies and dramas, including Trust the Man starring Julianne Moore, the Sarah Jessica Parker-starring Failure to Launch, and ensemble rom-com New York, I Love You, which basically stars every actor with a SAG membership. And, of course, National Treasure: Book of Secrets.
But in 2009, Bartha got his biggest big break when he landed a part in what at the time must have seemed like just another bromance comedy: The Hangover. Bartha plays a groom who goes missing during his bachelor party in Las Vegas, which meant he actually didn't get that much screen time or opportunity to be funny. However, the movie was the hit of the summer, turning its cast into instantly recognizable faces, and eventually leading to two sequels (although we may never get to see The Hangover 4.)
If you missed The Hangover bandwagon but you know Bartha from somewhere, chances are you're someone who loves a quiet little indie drama. Outside the franchise, Bartha has mostly stuck to these kinds of projects.
In 2010 Bartha played a drug-dealing Hassidic Jew opposite Jesse Eisenberg in Holy Rollers. He played New York punk artist Stiv Bator in CBGB, a movie about the iconic New York punk club that reunited Harry Potter's Alan Rickman and Rupert Grint. In 2016 he played Rose Leslie's boyfriend in a movie called Sticky Notes (or The Backup Dancer), which also starred Ray Liotta. And in 2018, he starred in dark comedy Sorry for Your Loss, playing a man whose estranged father challenges him to scatter his ashes at his favorite football stadium in exchange for his inheritance.
Bartha hasn't had much luck with TV until recently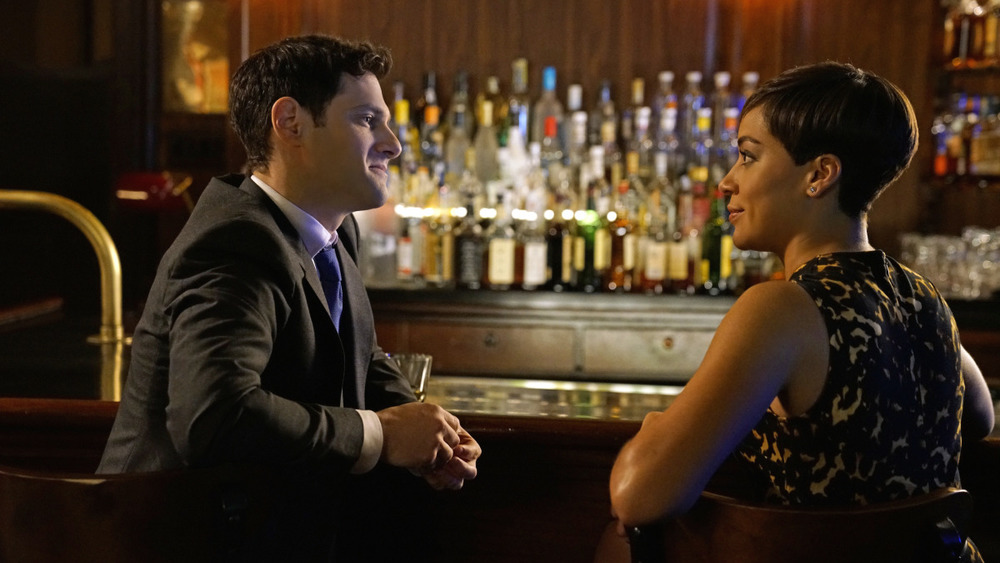 CBS
If you're more interested in the small screen, there's really only one show that you could recognize Bartha from — depending on your taste in quickly canceled sitcoms.
After National Treasure, Bartha landed a lead in NBC sitcom Teachers., not to be confused with Teachers without the period at the end. It was roundly trashed by critics and lasted only six episodes.
Bartha's next venture into TV wasn't much more successful. In between the second and third Hangover movies, he played one half of a gay couple having a baby through a surrogate on NBC's sitcom The New Normal. It probably seemed like a strong bet at the time — it was the first 30-minute comedy from TV overlord Ryan Murphy – however, the series was canceled after one season (via The Hollywood Reporter).
It only got worse from there. In 2016, Bartha appeared in Fox sitcom Cooper Barrett's Guide to Surviving Life, which the network initially felt showed promise (via The Hollywood Reporter). Fox even ordered an additional seven episodes before the show started airing. Unfortunately, that optimism evaporated once the show came out. Fox pulled Cooper Barrett after airing the pilot, and then canceled it before even airing the completed episodes. The last two episodes eventually ran much later, but in a less prestigious timeslot.
After all those stinkers, Bartha's most recent TV role was finally a hit. He reunited with Rose Leslie for The Good Wife spinoff, The Good Fight, on which he spent the first two seasons playing a lawyer and future Congressman. It's quite a jump from forgettable sitcoms to one of the best political TV shows that should be required viewing — and hopefully it will be enough to convince Bartha to sign up for that National Treasure TV series.