National Treasure Disney+ Series Release Date, Cast And Plot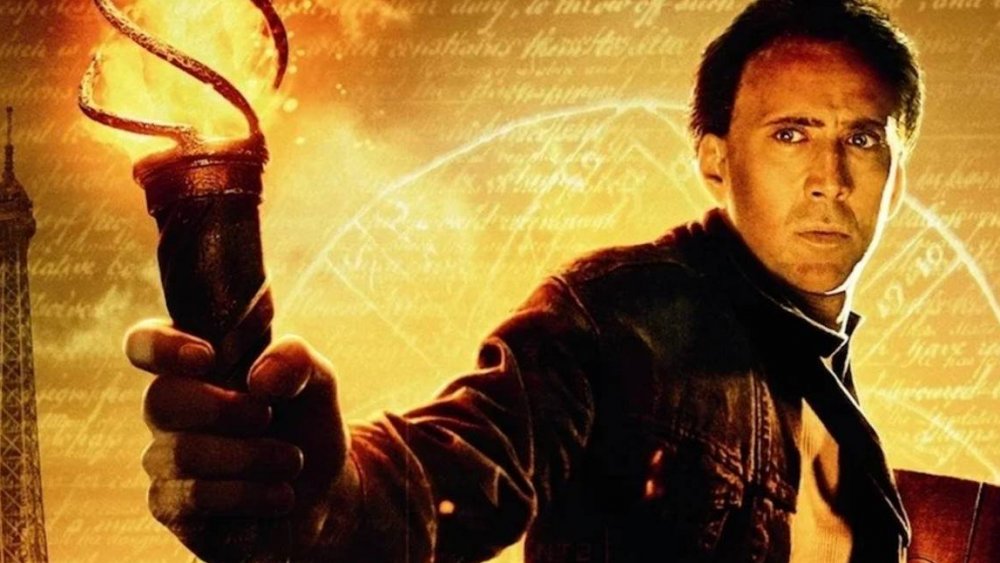 Buena Vista Pictures/Disney
It has been over a decade since Benjamin Gates (Nicolas Cage) discovered a lost city of gold at Mt. Rushmore in the sequel National Treasure: Book of Secrets. Although a potential third movie in the adventure series has been kicked around since the second premiered in 2007, as of now, no follow-up film has materialized. Fans of the franchise have wondered what kind of national conspiracy may have prevented another film from seeing the light of day, but they don't have to wonder for much longer.
In an interview with Collider released on May 7th, 2020, Hollywood super-producer Jerry Bruckheimer made some exciting announcements regarding National Treasure. A third film in the franchise was announced as being in the works as of January 2020 (via Variety), and not only did Bruckheimer confirm that the movie is still moving forward, but he also announced that a National Treasure series for the streaming platform Disney+ is in production. While fans who've been waiting forever for another installment might be skeptical, Bruckheimer provided assurance that both productions are "very active."
Although it's still early days, we do have some information about the National Treasure Disney+ series to pour over like a map hidden on the Declaration of Independence. Let's break down what we know about the upcoming show's release date, cast, and plot.
What's the release date for the National Treasure series on Disney+?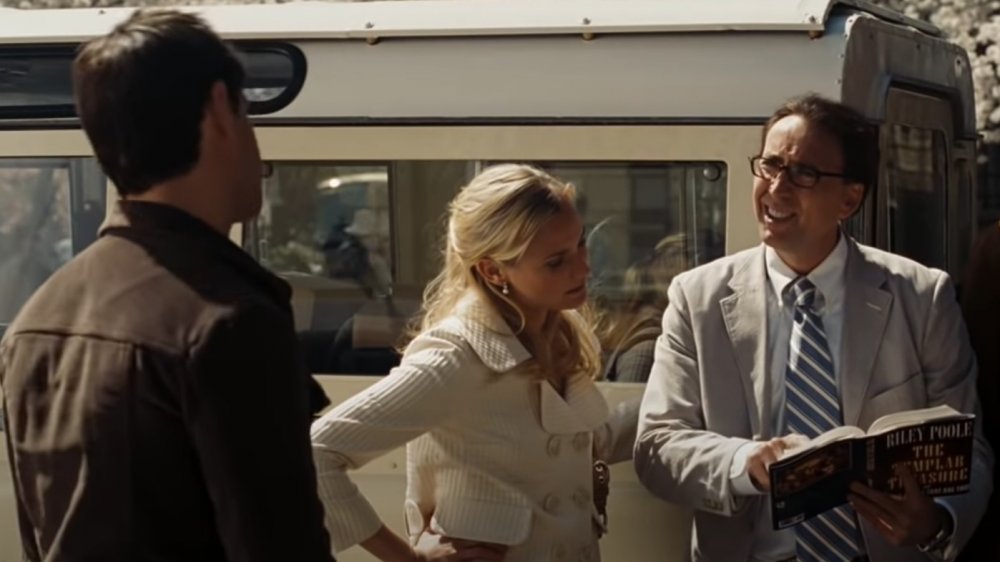 Buena Vista Pictures/Disney
In his interview with Collider, Bruckheimer didn't have many details to share about when fans can expect to see the upcoming National Treasure Disney+ series. He did, however, have a few pieces of reassuring information for us to chew on.
From the sound of it, the show is in the very early stages of development. "We have a pilot script done, and we have an outline for future episodes," the producer explained. This may not sound like much, but it is a definite indication that the show is in progress and is getting ready to move into the next stage of production.
As for when we can expect the show to drop on Disney+, it's still too early to say for sure. Given the scope and scale of the films, the TV series is likely to be a large production. If we look at a comparable Disney+ show, The Mandalorian, it took about a year from the beginning of filming to the series' launch alongside the streaming platform. Given that filming is unlikely to start in the near future, we'd say to not expect National Treasure until late 2021 at the earliest, but more likely sometime in 2022.
Who will star in the National Treasure Disney+ series?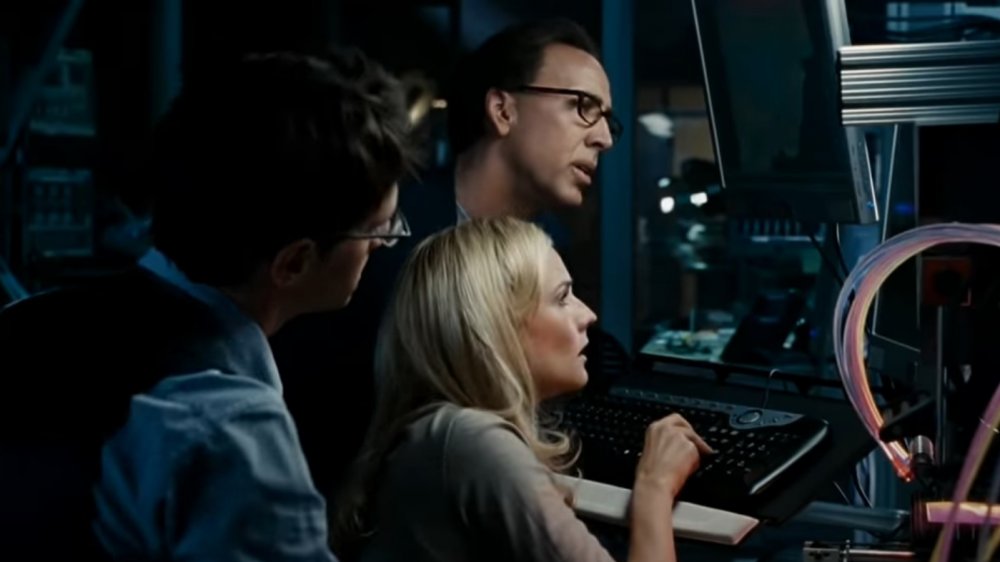 Buena Vista Pictures/Disney
With the production this early in development, there haven't been any announcements about who we can expect to see in the series. Sadly, Bruckheimer didn't even give us a tease about potential names being thrown around. However, he did drop one important piece of information about the cast for the National Treasure Disney+ series.
During his interview with Collider, the producer said: "The one for Disney+ is a much younger cast." So, while we don't know exactly who will be starring in the series, don't expect it to be a Nicolas Cage stand-in.
And speaking of Cage, there's still no word on whether he or any of the other stars of the films, such as Diane Kruger or Justin Bartha, will make an appearance in the series. Bruckheimer confirmed that the film's original cast will be returning for the third theatrical outing. Considering the third film and TV series appear to be entering production around the same time, it's not out of the realm of possibility that we might get a cameo crossover, but until we know more, we'll have to rely on speculation.
Plot details for the Disney+ National Treasure series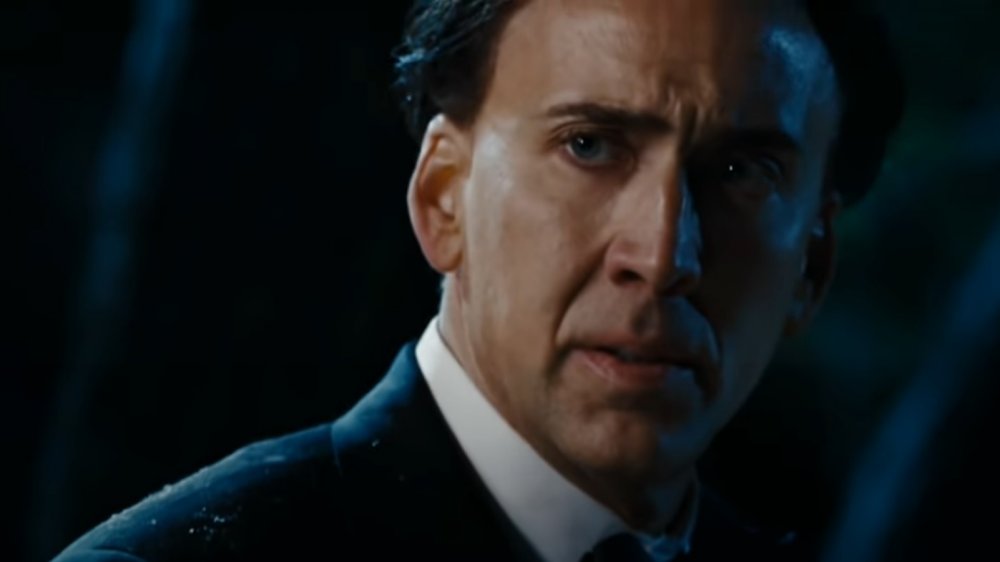 Buena Vista Pictures/Disney
Now onto the question that diehard fans of the National Treasure franchise will be obsessing over: what's going to be the plot of the Disney+ series? The first two films garnered loyal followings with their outlandish but fun stories that blended American history with conspiracy and adventure. If Bruckheimer's comments are to be believed, the TV series will follow suit.
The producer didn't provide many details about the plot, but he did have one reassuring thing to say: "[I]t's the same concept, but a young cast." We're not sure if that indicates a prequel involving a young Benjamin Gates, akin to The Young Indiana Jones Chronicles, or merely a story involving entirely separate characters, but similar themes. Either way, it's good to know the series won't be deviating too much from the premise that makes the films such a thrill.
At this early stage, we may not know too much about the upcoming National Treasure Disney+ series. But it already sounds like Bruckheimer and company are getting ready to deliver fans exactly what they want.