National Treasure Disney+ Series - What We Know So Far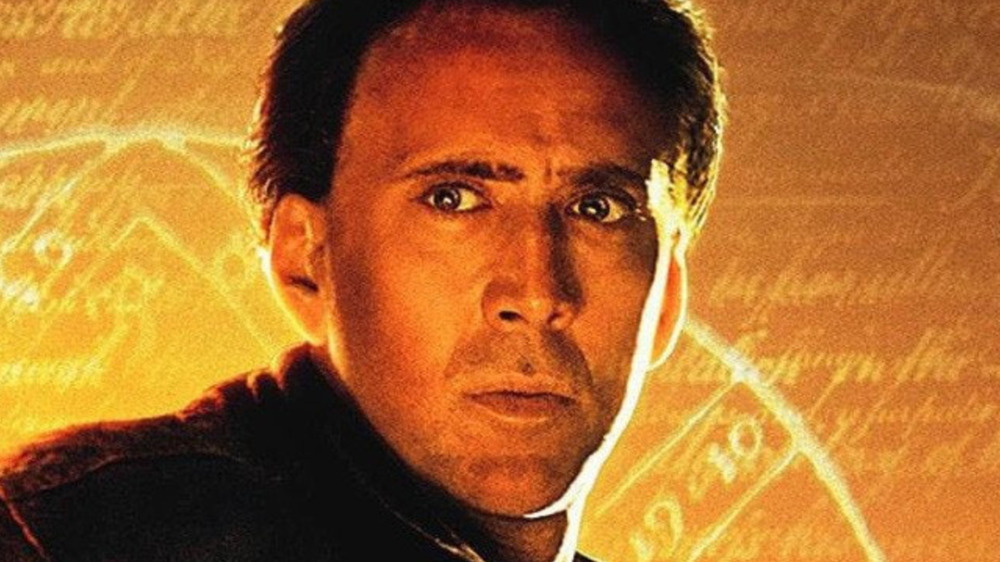 Buena Vista Pictures/Disney
It has been over a decade since Benjamin Gates (Nicolas Cage) discovered a lost city of gold at Mt. Rushmore in National Treasure: Book of Secrets. Although a potential third movie in the adventure series has been kicked around since the second premiered in 2007, as of now, no follow-up film has materialized. Fans of the franchise may have wondered what kind of national conspiracy has been preventing another installment from seeing the light of day. They can now rest easy, though, as more National Treasure is on the horizon.
In an interview with Collider from May 2020, Hollywood super-producer Jerry Bruckheimer made some exciting announcements regarding National Treasure. A third film in the franchise was announced as being in the works as of January 2020 (via Variety), and not only did Bruckheimer confirm that the movie is still moving forward, but he also revealed that a National Treasure series for the streaming platform Disney+ is in production.  
On March 24, 2021, Deadline confirmed that the series is officially happening. It will be produced by Bruckheimer and written by Cormac and Marianne Wibberley, who co-wrote the original two movies. Monsoon Wedding and Queen of Katwe director Mira Nair has been tapped to helm the series, which, based on the details shared in Deadline's report, is set to take the franchise in an exciting new direction.
Here's everything else we know so far about the upcoming National Treasure Disney+ series. 
What's the release date for the National Treasure series on Disney+?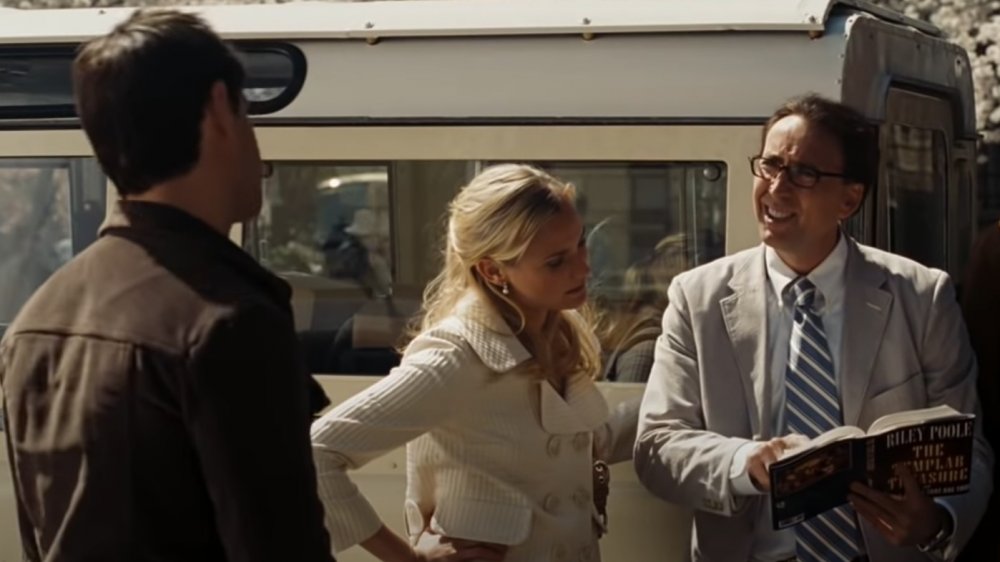 Buena Vista Pictures/Disney
Deadline's report on Disney+'s National Treasure series didn't have any concrete information about when we can expect the show to release. However, we do have a few pieces of information that can help us speculate on a general release window.
During his 2020 interview with Collider, Bruckheimer gave some details about the show's production. "We have a pilot script done, and we have an outline for future episodes," the producer explained. This may not sound like much, but it's an indication that they aren't starting from scratch now that the show has officially been greenlit.
As for when we can expect the show to drop on Disney+, it's still too early to say for sure. Given the scope and scale of the films, the TV series is likely to be a large production. The Mandalorian, which could be roughly similar in scope, took about a year from the beginning of filming to the series' launch. 
Depending on when National Treasure starts filming, we'd say to expect the series sometime in late 2022, or even early 2023.
Who will star in the National Treasure Disney+ series?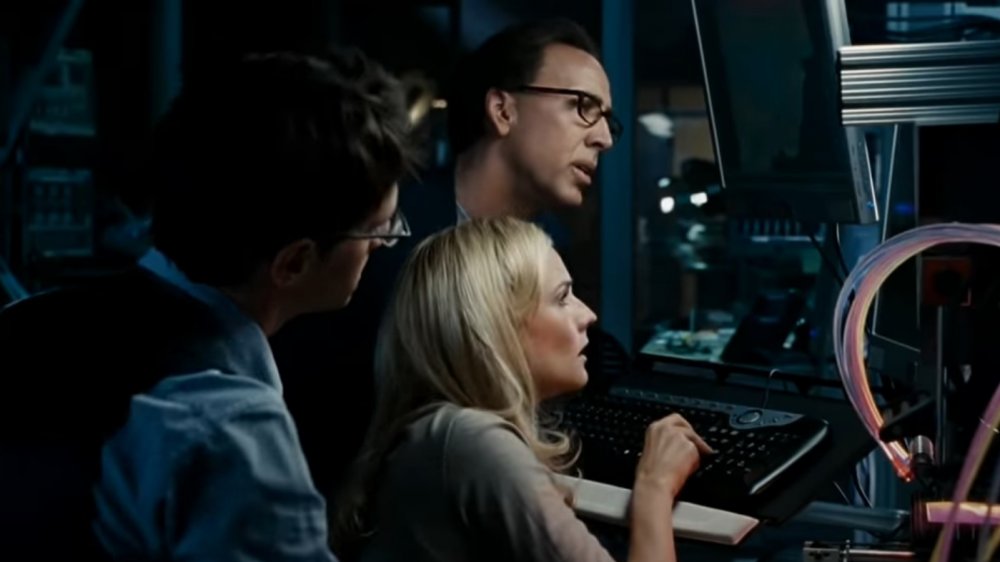 Buena Vista Pictures/Disney
While speaking with Collider back in 2020, Bruckheimer dropped an important piece of information about the cast for the National Treasure Disney+ series. The producer revealed, "The one for Disney+ is a much younger cast." 
Based on Deadline's reporting, the Disney+ series will indeed focus on a cast of younger characters. Although no cast members have been announced just yet, we do know that the main character is a young woman named Jess Morales, who is described by Deadline as "a twenty-year-old DREAMer." According to the Anti-Defemation League, DREAMers are "young undocumented immigrants who were brought to the United States as children, who have lived and gone to school here, and who in many cases identify as American." 
Jess is the only named character we know about so far. However, the report did indicate that she will be supported by a group of friends, presumably around her same age. 
One thing fans of the franchise are likely to be curious about is whether or not any of the film's stars will make an appearance on the series. As of now, there hasn't been any word on whether Cage, Diane Kruger, Justin Bartha, or anyone else from the films will cross over to the Disney+ show. 
Bruckheimer did confirm that the film's original cast will be returning for the third theatrical outing. It's not out of the realm of possibility to think that we might get a cameo crossover, but we'll have to wait and see on that one.
Plot details for the Disney+ National Treasure series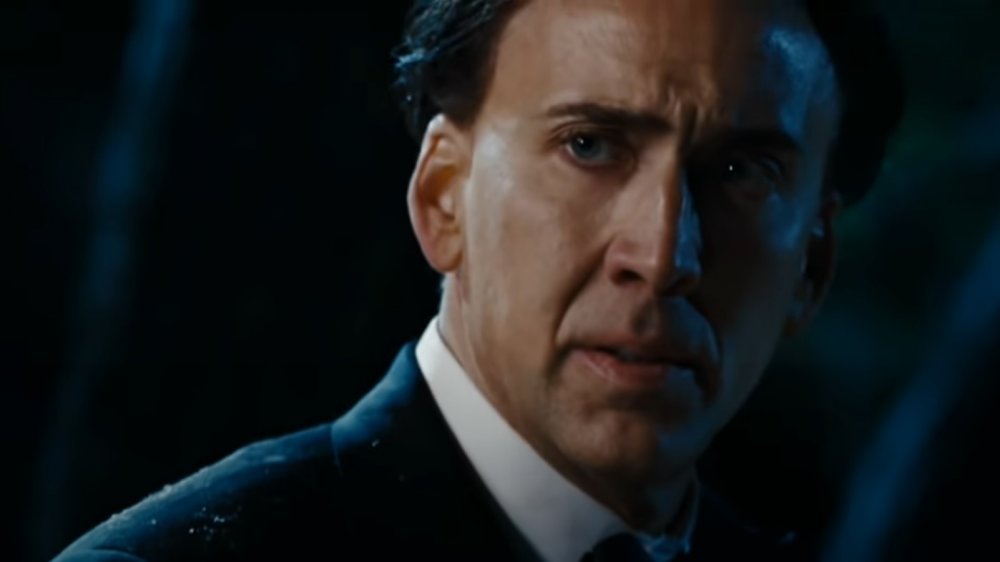 Buena Vista Pictures/Disney
Now onto the question that diehard fans of the National Treasure franchise will be obsessing over: what's going to be the plot of the Disney+ series? The first two films garnered loyal followings with their outlandish but fun stories that blended American history with conspiracy and adventure. Based on what we know so far, it sounds like the Disney+ series will be giving fans more of what they want. 
According to Deadline, the series will see Jess and her friends on a mission to unravel the mysteries of Jess' own family history. Considering she's described as a DREAMer, it seems likely that Jess' journey will touch on issues of national identity and heritage. And don't worry: there's also a hidden treasure in the mix, as well. 
At this early stage, we may not know too much about the upcoming National Treasure Disney+ series. But it already sounds like Bruckheimer and company are getting ready to give fans exactly what they have been waiting for.