Here's When Fear The Walking Dead Returns For Season 6, Part 2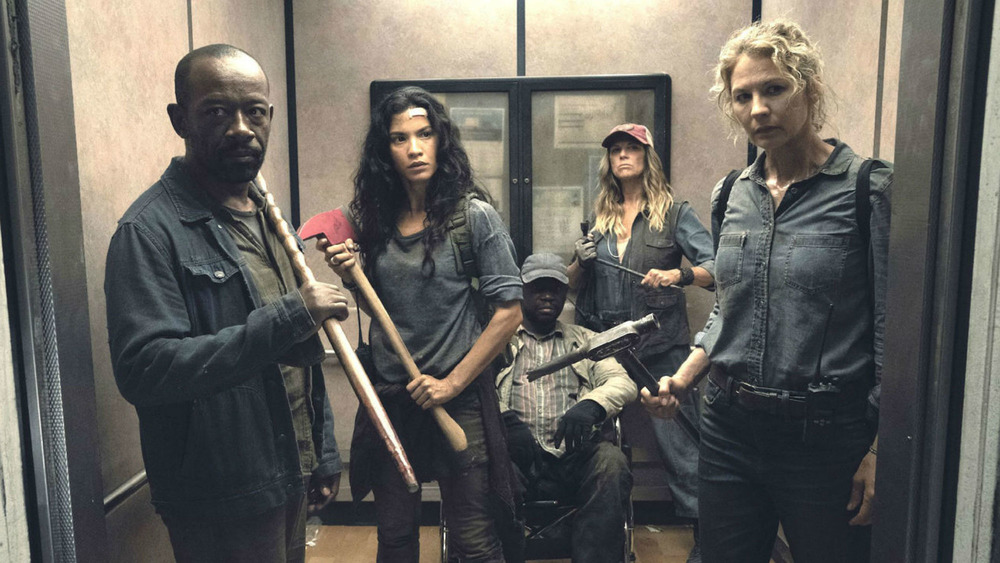 AMC
Spoilers ahead for season 6, part 1 of Fear the Walking Dead!
A deadly virus overtakes the land as humans turn against one another amid rising tension. This is the world our characters have to face on The Walking Dead and its companion series, Fear the Walking Dead.
Fans were left hanging last November when season 6 of Fear the Walking Dead ended before the final episodes could air. The reason for the delay can be attributed to the COVID-19 pandemic upending production, meaning the last time we saw this group of survivors, they had just escaped from the clutches of a man named Ed (Raphael Sbarge), who has outfitted all the walkers near him with animal appendages to scare off any intruders. 
There are plenty of plot threads that still need to be wrapped up, and thanks to an announcement from the official Fear the Walking Dead Twitter page we now know fans won't have to wait too much longer to see more zombie carnage. 
Fear the Walking Dead continues with new episodes April 11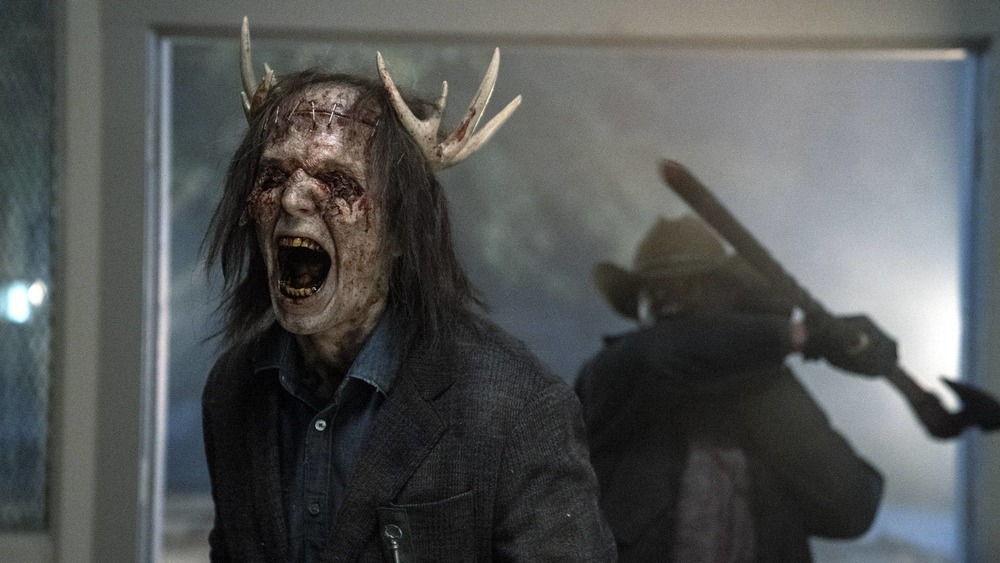 AMC
Fear the Walking Dead fans got the best news ever when AMC renewed the spinoff series for season 7, but before that new chapter starts, you'll need to finish season 6, which continues with new episodes starting April 11. The release date tweet came accompanied by a short graphic that doesn't offer anything in terms of new footage, but is appropriately creepy to match the show's tone.
In it, we can see someone in the background wielding what looks like a sword. In the foreground, we see the remnants of a walker's skull with a plant sprouting out of the eye socket. It's an intriguing metaphor considering the tagline that comes in the tweet: "The end is the beginning." Anyone who's watched Fear the Walking Dead can tell you this sentence has served as a motif as of late. The phrase has appeared spray-painted onto walls as well as a submarine, and functions well within the show's central theme that life springs forth from death. 
What could it all mean? And what kind of new horrors could the series be building toward? April 11, 2021 is the official day when more answers will be revealed.