What Bridgerton's Author Really Thinks About Those Steamy Scenes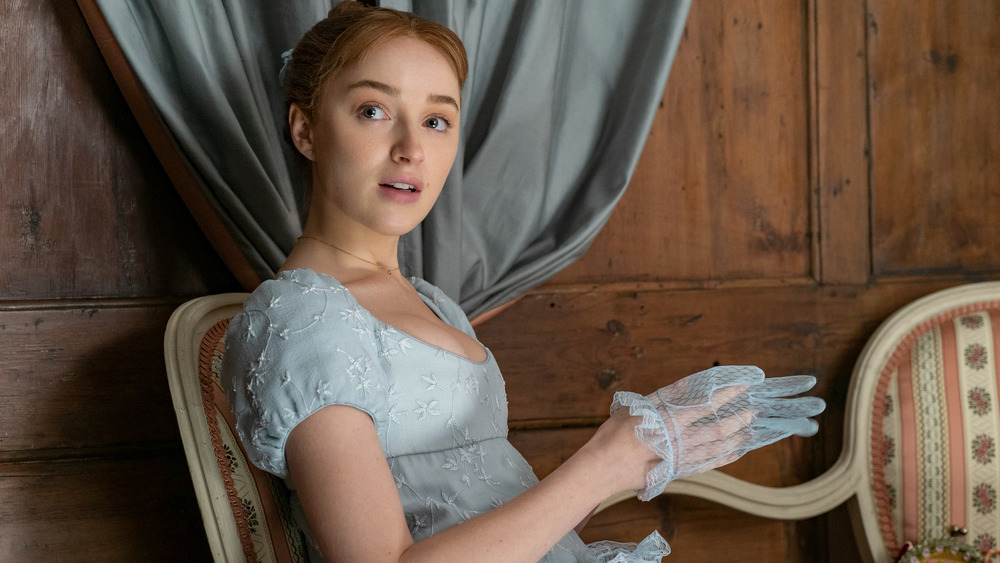 Netflix
Bridgerton, the Netflix historical romance based on a series of novels by author Julia Quinn, has taken the world by storm since its debut. Produced by Shonda Rhimes through her Shondaland banner and adapted for television by Chris Van Dusen, the eight-episode first season (the show was recently renewed for Season 2) depicts the events of the first novel, The Duke and I. While it features each of the eight aristocratic Bridgerton siblings, the main story focuses on the eldest daughter, Daphne (Phoebe Dynevor), as she enters the marriage market and sets her sights on the sexy and rakish Simon Basset (Regé-Jean Page), the newly titled Duke of Hastings.
Viewers immediately fell in love with Daphne and Simon, as well as the show itself. When they weren't busy going to pieces over the central couple's loaded glances or discussing the identity of Lady Whistledown (a gossip columnist voiced by Julie Andrews who spoils the scandals and secrets of London's high society), they applauded the show's inclusive casting. But nothing has received more attention than the show's steamy sex scenes, which occur primarily in the sixth episode in the wake of Daphne and Simon's wedding. 
In the episode, titled "Swish," the newlyweds can't seem to get enough of each other, engaging in sex seemingly whenever they're within a foot of one another (which obviously happens a lot). The scenes in question are intimate, sensual, and sexy — so much so that they've reportedly been popping up on sites geared toward adult entertainment (via The Sun). Of course, not everyone has had the same reaction to Bridgerton's steamiest scenes.
What Julia Quinn has to say about the sex scenes in Bridgerton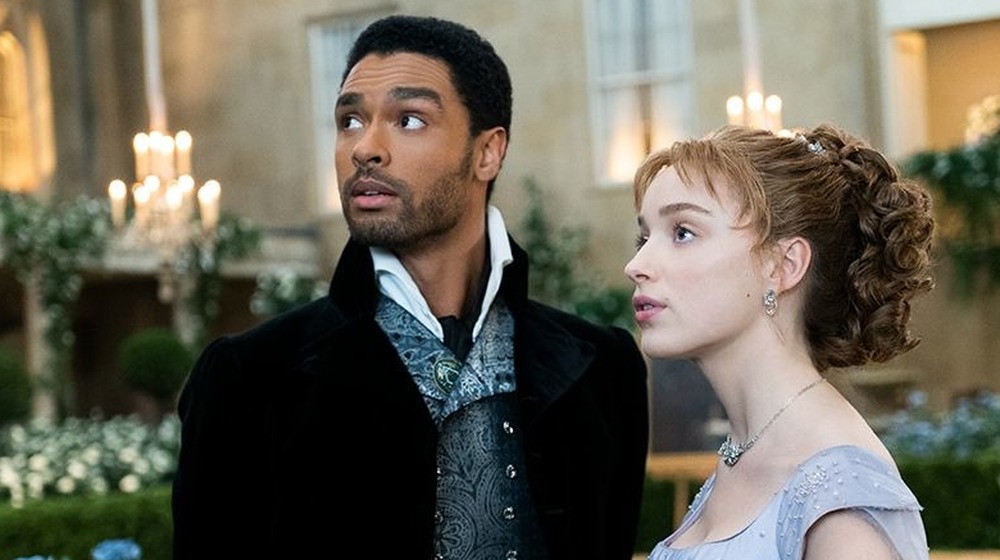 Netflix
When Julia Quinn, the author of the books upon which the series is based, was asked about the show's many, many sex scenes during a recent appearance on the Tamron Hall Show, she revealed she doesn't think they're much different from what viewers have seen elsewhere, but that they stand out because they were filmed from a different perspective.
"I don't think that technically the scenes are actually much more intimate or explicit than other stuff we're seeing on television or in the movies," Quinn told Hall via video chat. "I think the difference is that it's being shown from a more female-centric gaze and that makes it feel sexier to us. Certainly to us, as women. And I think that's why people are suddenly thinking, 'Oh, this is so different, this is so sexy.' But it's not actually more explicit. It's just that finally we get to look at things the way we want to."
Hopefully Bridgerton, which employed intimacy coordinators for the filming of its sex scenes, is just the beginning, and more shows begin depicting sex and female desire through this same lens.
Season 1 of Bridgerton is streaming on Netflix.