First Look At Kristen Stewart As Princess Diana Is Jaw-Dropping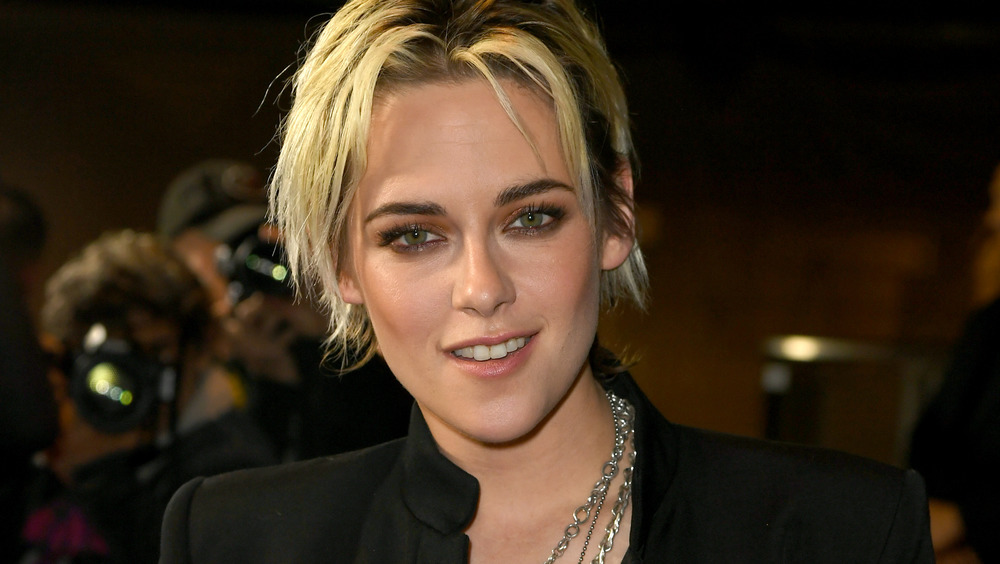 Kevin Winter/Getty Images
The first look at Kristen Stewart's latest high-profile role will leave you stunned.
The Hollywood Reporter has the first official photos of the actress in the new biopic Spencer, which focuses on one specific weekend in the life of Lady Diana Spencer — or, as you probably know her, Princess Diana. 
Directed by Pablo Larraín – the filmmaker who helmed the 2016 biographical drama Jackie, starring Natalie Portman as former First Lady Jackie Kennedy in the immediate aftermath of her husbands assassination – Spencer will chronicle a few days in the 1990s during which Princess Diana decided to pursue a separation from her husband, Prince Charles. The two distant spouses spend one final weekend – over the Christmas holidays, no less – at the royal estate of Sandringham in Norfolk, England.
In the first-look photo, Stewart is completely transformed — wearing a short blonde wig, a red jacket and black blouse, and a cropped black veil attached to a fashionable hat. The actress has sported all kinds of different looks over the years — from long brown hair during her days playing Bella Swan in the Twilight film saga to a choppy blonde 'do as seen in 2019's Charlie's Angels reboot, in which she portrayed the rebellious Sabina Wilson – but here, Stewart truly does bear a striking resemblance the late Princess of Wales. 
Also starring venerated actors Timothy Spall, Sean Harris, and Sally Hawkins, Spencer was first revealed to the world at large during the 2020 Cannes Film Festival. NEON — the production and distribution house behind films like I, Tonya, Assassination Nation, and Portrait of a Lady on Fire – will distribute Spencer in the United States, though there's no word yet on a release date. In the meantime, fans should get excited about Stewart's next big role.
Kristen Stewart's turn as Princess Diana could be a game-changer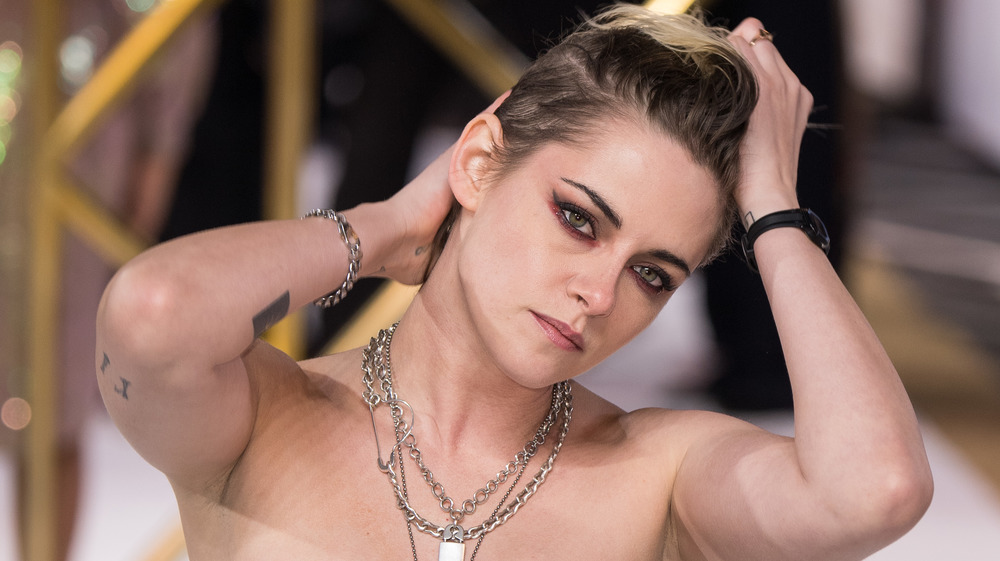 Jeff Spicer/Getty Images
Thanks to shows like The Crown, which cast the young British ingenue Emma Corrin as Diana in the early stages of her courtship and marriage to Charles, the late Princess has dominated the pop culture consciousness recently. Playing Princess Diana, who came to be known as the "people's princess" because she felt so relatable and accessible, is a huge undertaking, but Stewart — who rose above her roots in teen fare like Twilight to become a prestigious performer — feels right for the role. 
For starters, Stewart appears to have both a deep understanding of and respect for Princess Diana, and knows what the real-life events depicted in Spencer meant to the British noble. "Spencer is a dive inside an emotional imagining of who Diana was at a pivotal turning point in her life. It is a physical assertion of the sum of her parts, which starts with her given name: Spencer," Stewart previously told The Hollywood Reporter. "It is a harrowing effort for her to return to herself, as Diana strives to hold onto what the name Spencer means to her."
Additionally, Stewart also has plenty of experience in challenging roles, which suggests she's fit to take on the responsibility of portraying Princess Diana. In recent years, she stunned in her role as Valentine in Clouds of Sils Maria and blew critics away as Maureen Cartwright in the psychological thriller Personal Shopper. Stewart has even been around the biopic block before, portraying Bridget "Maggie" Sullivan, the lover of acquitted murderer Lizzie Borden, in the 2018 feature Lizzie. There's no denying that Diana Spencer is a much different role for Stewart, and one that carries a lot of weight with it, especially considering the late princess died in a car crash in Paris in 1997, at just 36 years old. However, Stewart should be able to pull it off with grace and care. 
And the role could actually be a game-changer for the actress. Though Stewart won France's version of the Oscar, the César, in 2015, she has yet to earn an Academy Award nomination stateside. If she pulls off her portrayal of Diana — and there's every reason to believe that she will — Stewart could possibly reach that career milestone.
There's no release date for Spencer just yet, but it'll certainly be worth the wait to see to see Stewart's take on one of the most famous royals of all time.