Why Helen From The Fugitive Looks So Familiar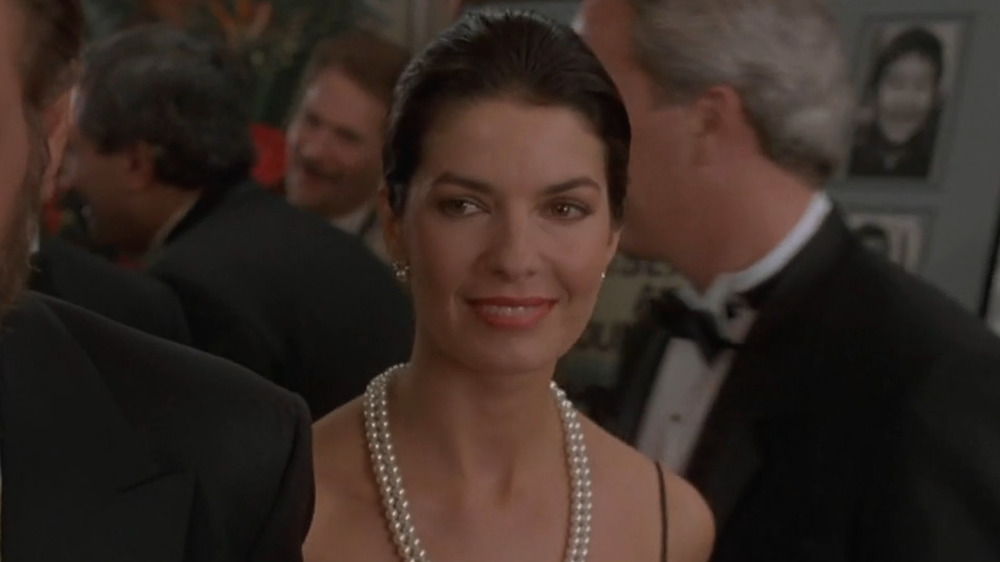 Warner Bros.
It's hard to find a film as universally loved as the 1993 action thriller The Fugitive. The film, written by David Twohy and Jeb Stuart and directed by Andrew Davis, is actually an adaptation of a long-forgotten 1960s television series. It tells the story of a prominent Chicago surgeon who returns home one day to discover his wife mortally wounded by a mysterious one-armed man. With no other evidence of a break-in or struggle and a healthy life insurance policy that the doctor stands to collect, the authorities assume he must be guilty, sending him on the run to both clear his name and catch the man who murdered his wife.
The cast is just about the best '93 had to offer, and includes Harrison Ford (Star Wars), Tommy Lee Jones (Men in Black), Joey "Pants" Pantoliano (Risky Business), and — of course — Sela Ward. Ward delivers a stirring (if ephemeral) performance as Helen Kimble, the spouse of Harrison Ford's Dr. Richard Kimble, the titular man on the run from the law (embodied here by Jones).
The Fugitive is perhaps the most important credit in the first act of Ward's career, but she's been a busy actress in the decades since. If you're revisiting this classic, and you think Helen Kimble looks a bit familiar, it's probably because you've seen her in one or more of the following roles.
Sela Ward was Teddy Reed on Sisters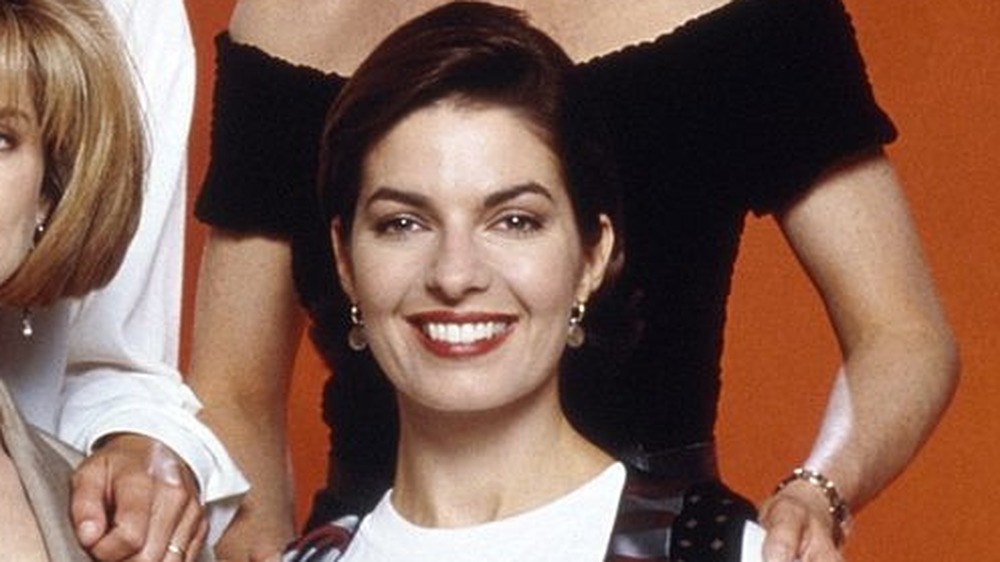 NBC
Sela Ward has been gracing our TV screens since the mid '80s, when she started cropping up on series like Hotel, L.A. Law, Night Court, and the short-lived Emerald Point, N.A.S., on which she played the role of Hilary Adams for all 22 episodes of the naval show's run.
Even if you can't place Ward's face from one of these early stints, TV fans who grew up in the '90s will likely remember her enduring run as Teddy Reed on the network drama Sisters, which ran from 1991 to 1996. Teddy was one of the titular siblings, alongside Alex (Swoosie Kurtz), Georgie (Patricia Kalember), and Frankie (Julianne Phillips). The four sisters from Winnetka, Illinois each represent different archetypes, with Reed's Teddy holding down the fort as the earthy free spirit who took off for California until family tragedy lured her back to Illinois.
Sisters proved popular on NBC, and by the time it ended Sela Ward was a household name, ready to move on to even bigger television projects.
Sela Ward played the ex-wife of Dr. House, M.D.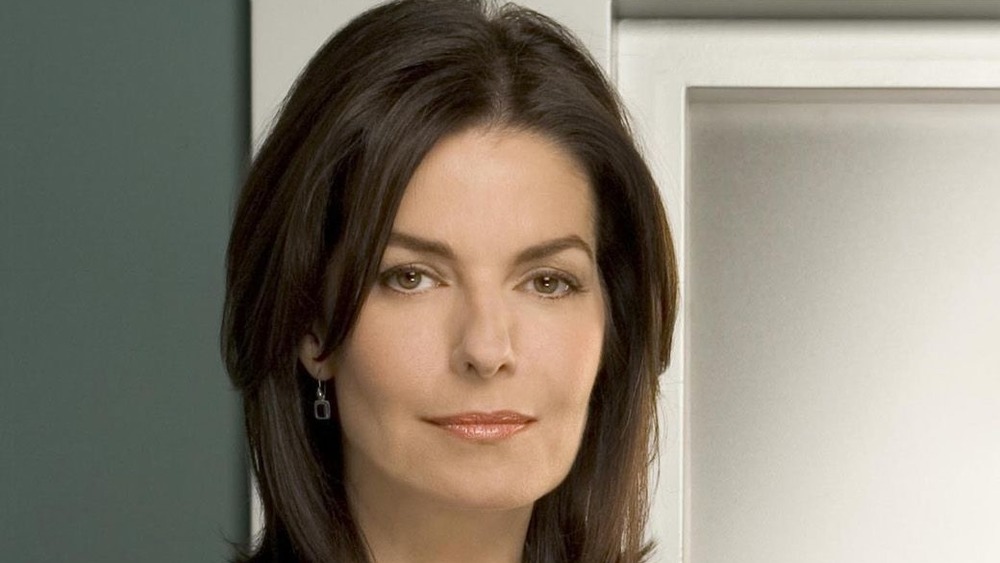 Fox
In 2005, Sela Ward landed one of the most important guest spots of her career as the ex-spouse of Hugh Laurie's cantankerous sleuth of diagnostic medicine, Dr. Gregory House. Ward's character, Stacey Warner, returns to her ex-husband's life during season 1 and recurs throughout the popular medical-detective hybrid's eight-year run. After a long hiatus, she returned for the 2012 series finale "Everybody Dies."
Stacey's appearance in season 1 offers an important window into the manifold emotional layers of Dr. House, one of TV's great characters thanks to a world-class performance (and world-class American accent) from Laurie. As she explained to Today back in 2015, "The whole point of her character really is to have a window into this vulnerability of this person, the other side of the coin of this character."
Hugh Laurie was never the same after House, and neither was Sela Ward. She continued her TV career with a 57-episode run on the ratings-dominating spinoff CSI: New York before she heard the siren call of the silver screen once more.
Sela Ward moved on to blockbuster movies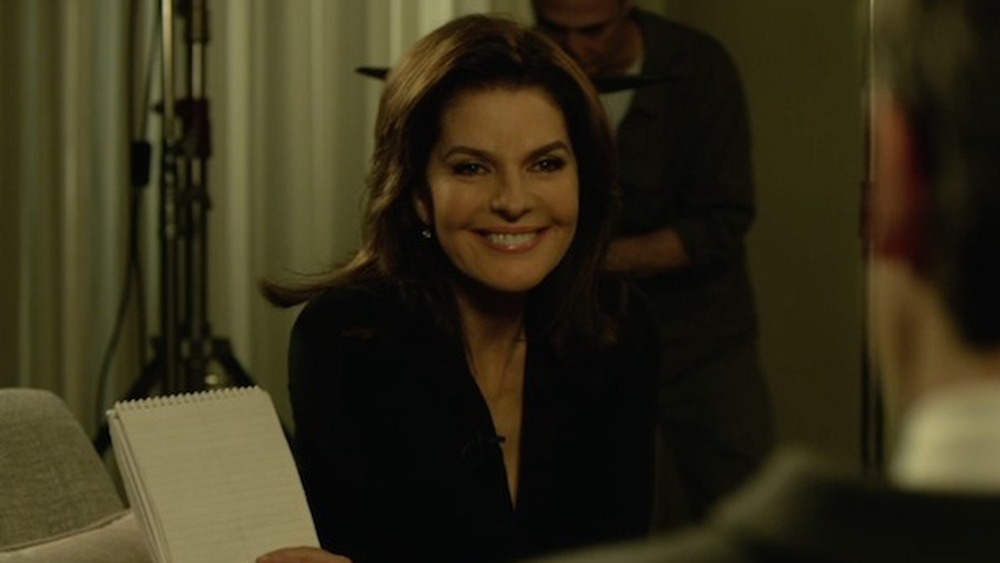 20th Century Studios
From 1993 to 2014, The Fugitive remained Sela Ward's most iconic film role. If you prefer the big screen to the small, that was the last time you probably saw her. Then her roles on House and CSI: New York propelled her to the next level of superstardom. After she capped her run on CSI, she began fielding a new class of offers to join major blockbuster films.
In 2014 and 2016 she starred in two major motion pictures, the thrilling and successful Gone Girl and the disappointing rehash Independence Day: Resurgence. We can't say for sure whether the let-down of the Independence Day sequel contributed to Ward's retreat back into the world of television, but she certainly found a comfortable place to land, first on Graves and then on HBO's sci-fi epic Westworld. 
Like we said at the top, if you're revisiting The Fugitive and you think Sela Ward looks familiar, there are several good reasons why.