Why Harry Potter Fans Think The Movies Failed This Weasley Character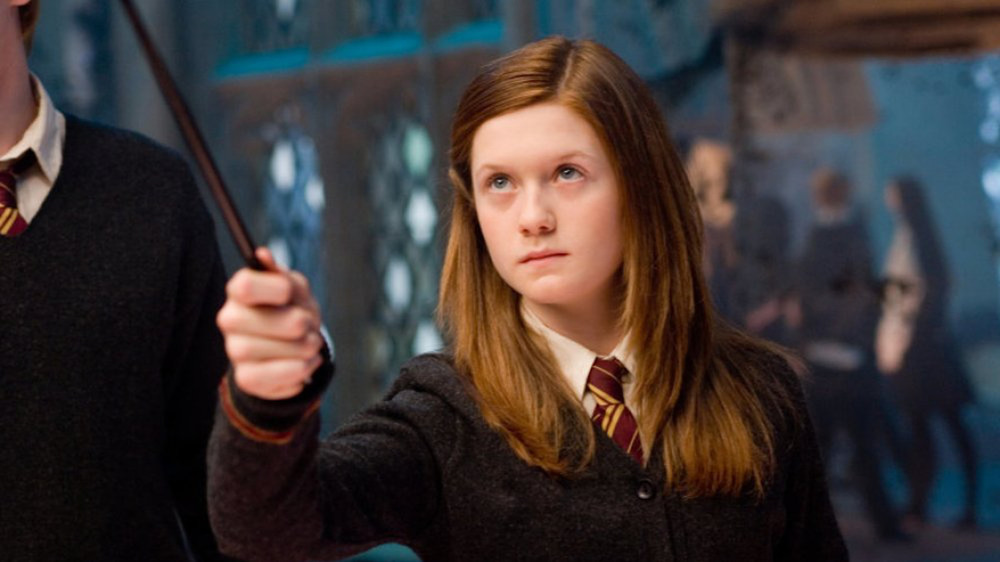 Warner Bros.
The magical world of Harry Potter is filled with amazing characters, but fans think one of the best characters from the original book series got the short end of the stick on screen.
After J.K. Rowling's young adult series about a young boy, Harry — played on screen by Daniel Radcliffe — who discovers that he's actually a wizard hit shelves in the late 1990s, it became an instantaneous sensation. Naturally, it spawned a film adaptation pretty quickly, and in 2001, Harry Potter and the Sorcerer's Stone arrived in theaters; however, one of the series' most pivotal characters wouldn't show up until the next installment.
In both the book and film of Chamber of Secrets, the second story in the Potter franchise, audiences and readers meet Ginny Weasley, the youngest daughter of the Weasley family, played by Bonnie Wright. By this point, Harry and Ginny's older brother Ron (Rupert Grint) are already best friends, along with Hermione Granger (Emma Watson), and though the vivacious flame-haired Ginny is shy at first, she proves pivotal to the story not just in Chamber of Secrets, but throughout the entire series. However, fans of the books believe that Ginny gets shortchanged in the films; here's why Harry Potter fans think the movies completely failed Ginny Weasley.
Ginny Weasley is a way better character in the books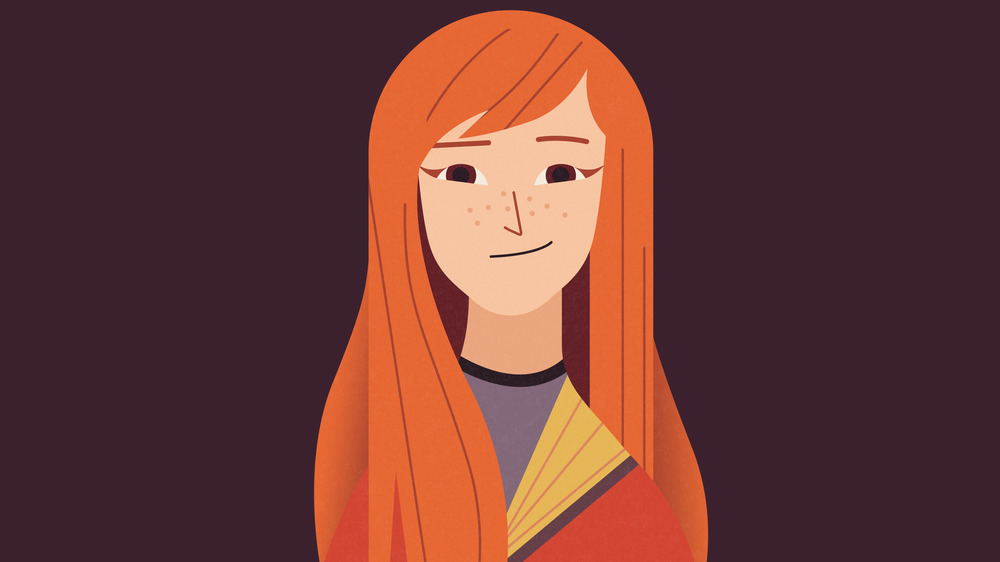 Wizarding World
When readers first meet Ginny in Chamber of Secrets, she's extremely meek — mostly because she's just eleven years old and is nursing an absolutely enormous crush on Harry. As a result, she's often too embarrassed to even speak in his presence, but of course, when Ginny proves central to the mystery of the Chamber itself, Harry and Ron band together to rescue her and succeed.
In the fifth book, Order of the Phoenix, Ginny truly starts to come into her own. When Harry, Ron, and Hermione work to begin the rebellious students' group Dumbledore's Army, Ginny proves invaluable — not only does she suggest the name itself, but she turns out to be a skilled fighter who is especially proficient in the Bat-Bogey Hex. On top of that, when Harry and Ginny's brothers Fred and George (James & Oliver Phelps) are kicked off of the Gryffindor Quidditch team, Ginny takes Harry's spot as Seeker, and performs admirably. (In a telling moment, when Fred and George wonder how Ginny got so good at Quidditch, Hermione reveals that Ginny has been stealing their broomsticks and practicing in secret for nearly ten years.)
Ultimately, Ginny's character proves even more vital in the next book, Half-Blood Prince, where Harry realizes his feelings for her aren't exactly... brotherly. As a result, Ginny plays a huge role in the book, briefly dating Harry before he leaves school to fight Voldemort (Ralph Fiennes). After the Battle of Hogwarts, where Harry is victorious, the two get back together, and in the epilogue, it's revealed that the two are married with three children. All in all, Ginny is a funny, smart, and talented witch, and a perfect match for Harry, which comes through perfectly in the books.
The on-screen version of Ginny Weasley is sorely lacking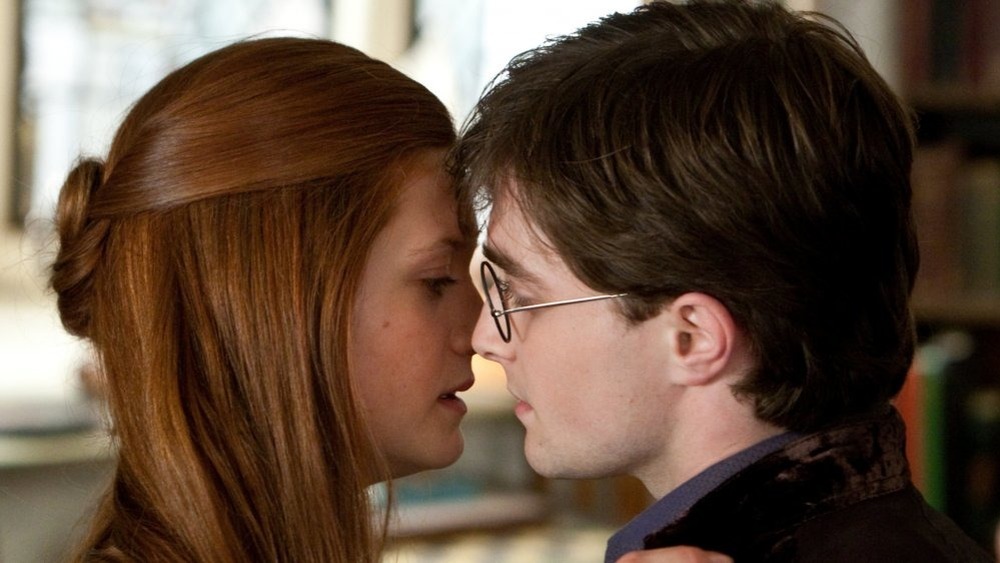 Warner Bros.
Unfortunately, this incredible character didn't get any justice when it came to the series' big-screen adaptation. Despite a solid performance from Wright, the character is simply underwritten, and some of her most important moments are changed or outright removed.
Though Ginny pops up frequently throughout the book series, Wright's Ginny is basically a glorified extra until Order of the Phoenix, where she joins Harry, Ron, Hermione, Neville Longbottom (Matthew Lewis), and Luna Lovegood (Evanna Lynch) to fight Voldemort and his Death Eaters at the Ministry of Magic. From there, even her huge plotline with Harry pretty much falls by the wayside; Ginny's appearances in Half-Blood Prince are as brief as they are awkward, especially when her first kiss with Harry changes from a sudden, passionate kiss in the heat of the moment to a tepid kiss completely devoid of any chemistry.
Ginny also barely appears in either of the Deathly Hallows films, only showing up at the end to stand alongside Harry in the on-screen epilogue (notably, she has dialogue with Harry in the book, but says nothing in the film). Not every character could get a huge spotlight during the film franchise, but considering how great Ginny is on paper, it's definitely disappointing that she was put on the backburner in the movies.
The Harry Potter movies are available to rent or buy on major streaming platforms now.