What Bonnie Wright Has Been Doing Since Harry Potter Ended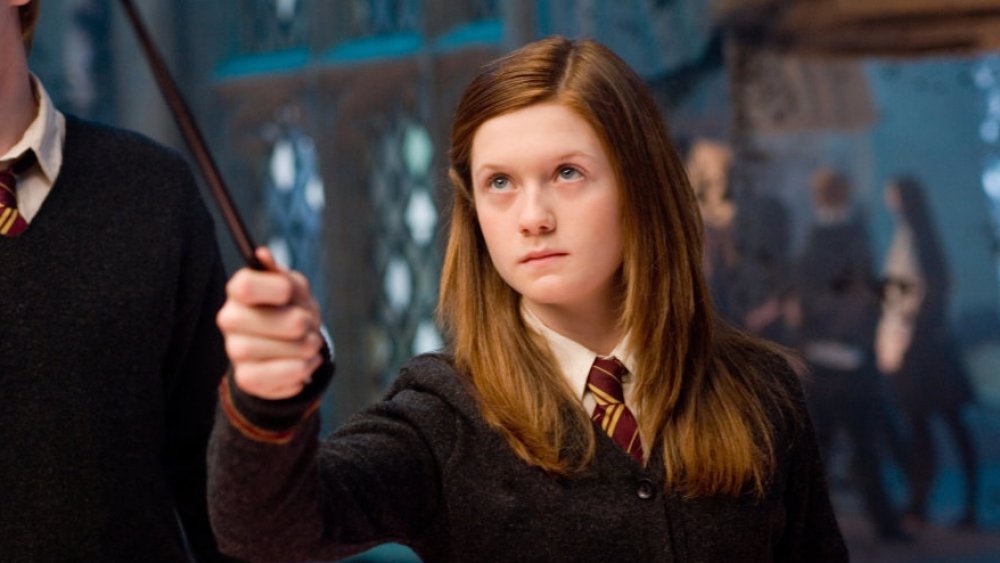 One of the best things about the Harry Potter books and film series — and undoubtedly one of the reasons it's so beloved across the world after decades as part of the pop culture lexicon — is its enormous cast of memorable characters, including the sprawling Weasley family. A pure-blood magical family who can trace their lineage throughout several generations of witches and wizards, the Weasleys are a generous and gregarious clan, despite the fact that they're often down on their luck financially. Right as Harry (Daniel Radcliffe) sets off for his first year at Hogwarts School of Witchcraft and Wizardry, he meets the Weasleys, becoming best friends with the family's youngest son, Ron (Rupert Grint), and becoming a sort of adopted child for Ron's parents and brothers.
Though she doesn't arrive at Hogwarts until the second Potter installment, Chamber of Secrets, Harry also meets the youngest Weasley on his initial journey to Hogwarts: Ginny, the only girl in the family who blushes easily and is intimidated by Harry's fame and notoriety. However, as the series continues, Ginny becomes one of the most important characters in the entire franchise. In the films, the task of playing this vital character fell to young British actress Bonnie Wright, who joined the series at the age of ten. Here's what she's been up to since she left Hogwarts and the wizarding world behind.
Ginny Weasley: From lovestruck girl to formidable fighter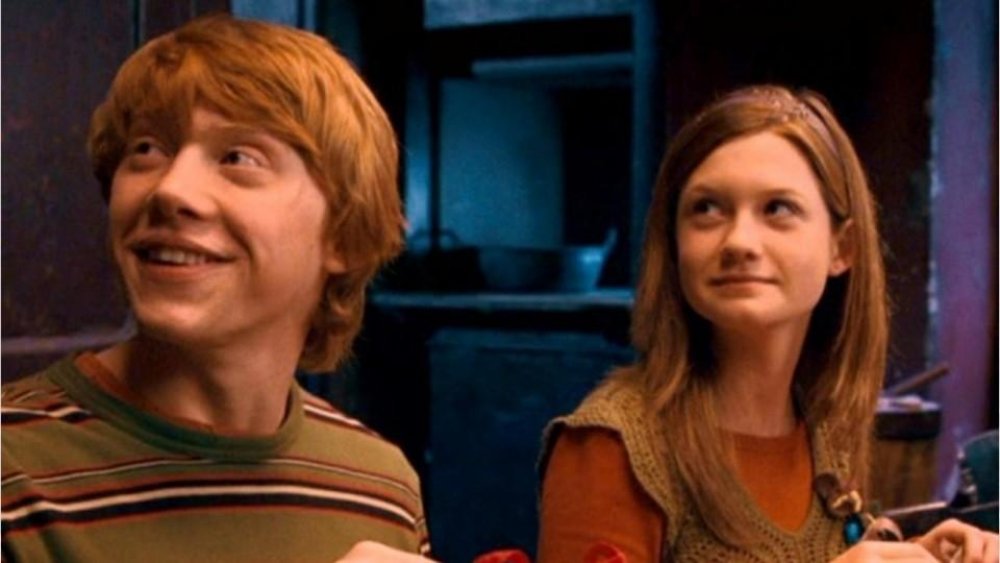 When readers and audiences first meet Ginny, it's easy to dismiss her as an easily intimidated and highly shy young girl starstruck by Harry, her celebrity crush; it's for exactly this reason that during Chamber of Secrets, she finds herself embroiled in one of Lord Voldemort's insidious plans. Realizing that Ginny is weak and easily malleable — especially when it comes to Harry — the ghost of a young Voldemort uses his diary (one of his Horcruxes, meaning it contains a portion of his soul) to control her and help her re-open the school's dangerous Chamber of Secrets, in which Slytherin's basilisk of legend resides. Before long, the school is overrun with mysterious attacks, and though Harry figures out what's happening and helps to clear Ginny's name, the traumatic experience still lingers for Ginny.
While Ginny still definitely harbors feelings for Harry, she also eventually comes out of her shell when he's around, and before long, the two are playing Quidditch side by side and getting to know each other better as they near adulthood — including the fact that Ginny, a talented witch, is a particularly skilled dueler. However, Harry finds that he's developing feelings for Ginny as well, and during both the book and film of Half-Blood Prince (the sixth in the series), they finally start dating. Hunting Voldemort and his Horcruxes puts a temporary pause on their relationship, but Harry survives, and the couple reunites.
In the epilogue for both the film and book versions of the final chapter, The Deathly Hallows, fans meet Ginny and Harry years later as the married couple sends their own children, James and Albus Severus, off to Hogwarts, providing closure for this longtime couple and for their fans.
Bonnie Wright's post-Potter life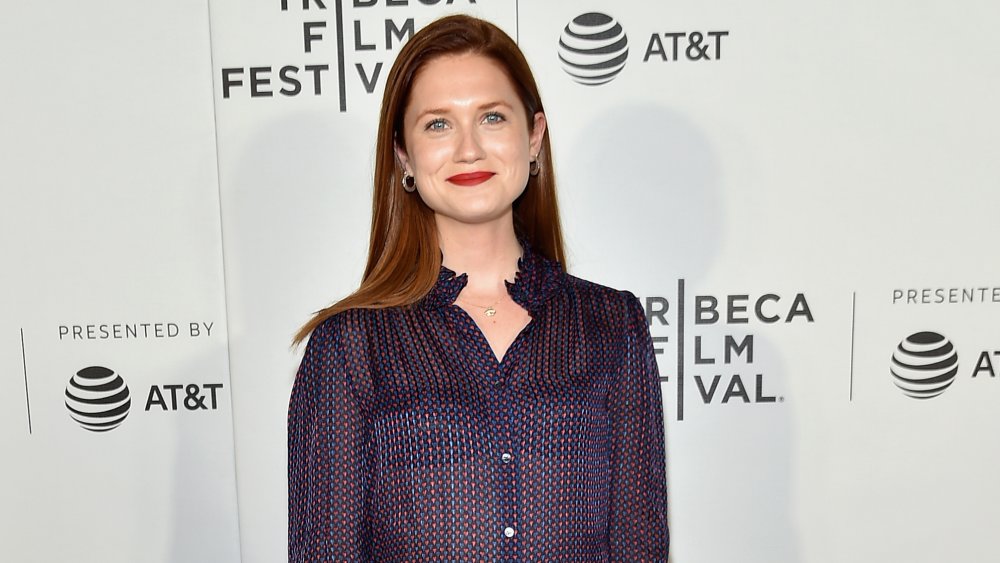 Mike Coppola/Getty Images
Playing the love interest to Harry Potter was certainly a high-stakes role, but luckily for Wright, she's navigated her post-Potter career handily since her Hogwarts years.
After the film series came to a close in 2011 with the second installment of Deathly Hallows, Wright — whom series author J.K. Rowling named as one of the "Big Seven" actors in the film series — Wright picked up another starring role in 2013's Before I Sleep with performers like Chevy Chase and Eric Roberts. That same year, she made her stage debut in a London production of Peter Ustinov's The Moment of Truth.
The following year saw Wright reunite with Freddie Stroma, who appeared in the Potter films as Gryffindor's resident blowhard Cormac McLaggen, in the American sci-fi film After Dark. Though Wright picked up fewer roles in the years that followed, she traded acting for work behind the camera instead. Wright directed several short films and music videos, and in 2012, she directed her first short film, "Separate We Come, Separate We Go" (which starred another Potter alum, David Thewlis).
Aside from that, Wright is still in touch with her Potter roots, appearing alongside other cast members to celebrate the franchise that made her famous throughout the years. Though Wright may be on camera less than some of her former co-stars, it's clear that this young actress has a lot of talent to share with the world, and fans will always remember her fondly as the youngest Weasley sibling.