The Bizarre Time-Travel Storyline We Never Got To See In The Karate Kid 3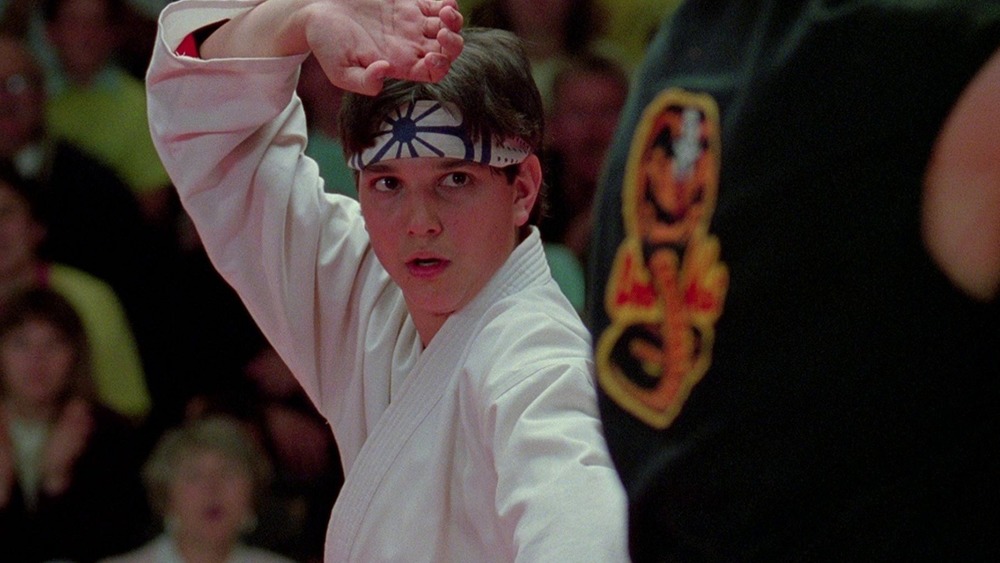 Columbia Pictures
The Karate Kid series is about as straightforward as a movie franchise can be, by 1980s standards. It doesn't get more grounded than the story of Daniel LaRusso (Ralph Macchio) going from the new kid on the block to a martial arts prodigy with the help of Mr. Miyagi (Pat Morita). It's simple, entertaining, and none of the installments go out of their way to depart drastically from their predecessors. 
However, that's not to say that it would be totally impossible to take the Karate Kid brand in a different, bold direction, which very nearly happened for 1989's The Karate Kid Part III.
The third piece of the original Karate Kid trilogy doesn't get much love from fans, and understandably so. It didn't take the story anywhere it hadn't already gone and lacked the same impact of its two predecessors. As it turns out, retreading old ground with Daniel, Miyagi, and John Kreese's (Martin Kove) fledgling Cobra Kai dojo, wasn't what writers Robert Mark Kamen and John G. Avildsen had in mind. They originally pitched a time travel-centric plot that, unsurprisingly, never came to fruition, courtesy of those helming the production. 
Here's how it would have fit into the Karate Kid canon and unfolded on the big screen.
The Karate Kid 3 would've taken Daniel to 16th century China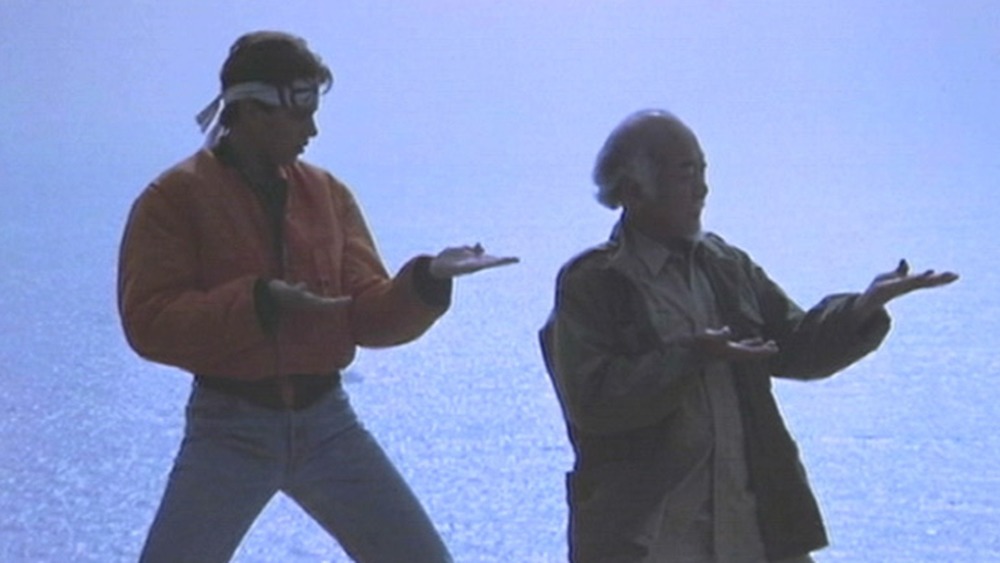 Columbia Pictures
According to Robert Mark Kamen in a 2012 interview with Mandatory (formerly known as CraveOnline), he hoped to set The Karate Kid Part III in the distant past. "I wanted to have them flashback to 16th century China," he revealed, explaining his desire to replicate the classic, cable-rigged Kung Fu movies of yesteryear. "I wanted to do a Hong Kong Kung Fu movie. That's what I wanted to do," Kamen adds, lamenting that he and John G. Avildsen were virtually the only ones onboard with the concept.
Of course, this idea didn't come totally out of left field, as it ties into a minor history lesson Mr. Miyagi gives Daniel in The Karate Kid Part II. As Avildsen recalled in a separate interview with Mandatory from 2014, "The ancestor of Miyagi was a fisherman. He was out fishing, had too much sake, and fell asleep and woke up off the coast of China and came back ten years later with a Chinese wife and a secret to Miyagi family Karate." Therefore, they planted the seeds for this story already, so it would seamlessly fit the existing canon.
You're surely wondering, how exactly would Daniel and Miyagi go back in time? Luckily, Avildsen and Kamen game-planned that concept as well. According to the latter, "It all happens when Daniel gets hit on the head and he has a dream. He's in a coma or something, and they see a boat in the mist. It docks, and Mr. Miyagi and Daniel follow the first Miyagi ancestor into China." Additionally, Avildsen elaborated on Pat Morita's role in this dream world, mentioning that he "would play the Miyagi character as the ancestor and we would see how that all began."
Budget constraints made The Karate Kid 3's time-travel story impossible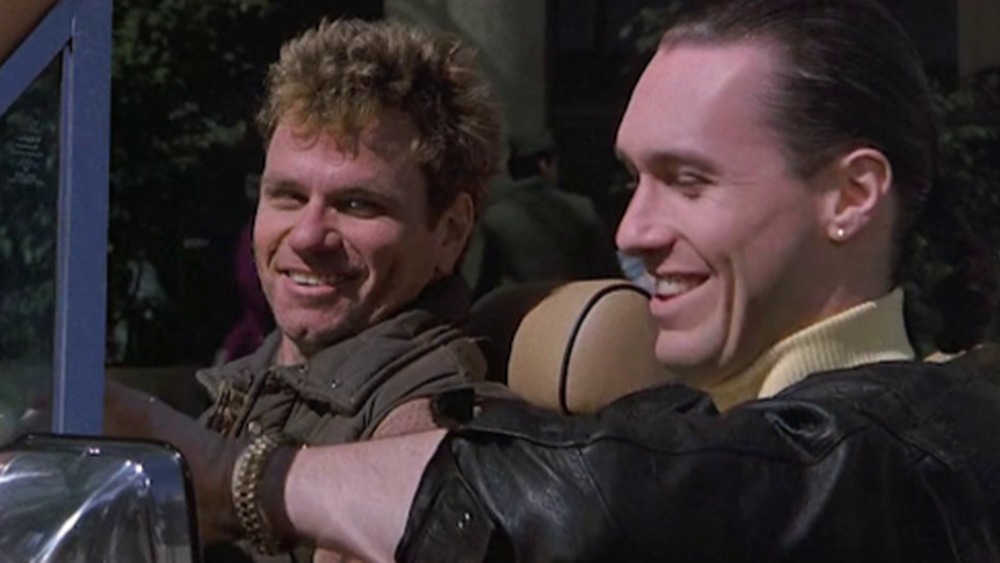 Columbia Pictures
Despite this 16th century, China-themed vision of The Karate Kid Part III falling flat with director Jerry Weintraub, Columbia Pictures' head of production Guy McElwaine, and pretty much everyone else, that wasn't the only reason why it wound up on the cutting room floor. According to Avildsen, "the producers didn't want to spend the money to go to China so we just did the first one over again," even though, as he explains, "The Chinese government was all enthusiastic about it and Columbia at the time was owned by Coca-Cola. It was going to be a great opportunity for them to do business in China."
As a consequence of the studio's budget constraints and the Karate Kid crew's lack of interest in flying across the globe for shooting, Kamen and Avildsen's time-travel Karate Kid installment never saw the light of day. Instead, John Kreese and his old war buddy, Cobra Kai's corporate owner Terry "Twig" Silver (Thomas Ian Griffith), took the villainous reins in a rather uninspired sequel. Say what you will about this unused Karate Kid Part III idea, but you can't deny that it would've at the very least provided a breath of fresh air for the series...for better or worse.