Who Plays The Old Spice Man In The Old Spice Commercials?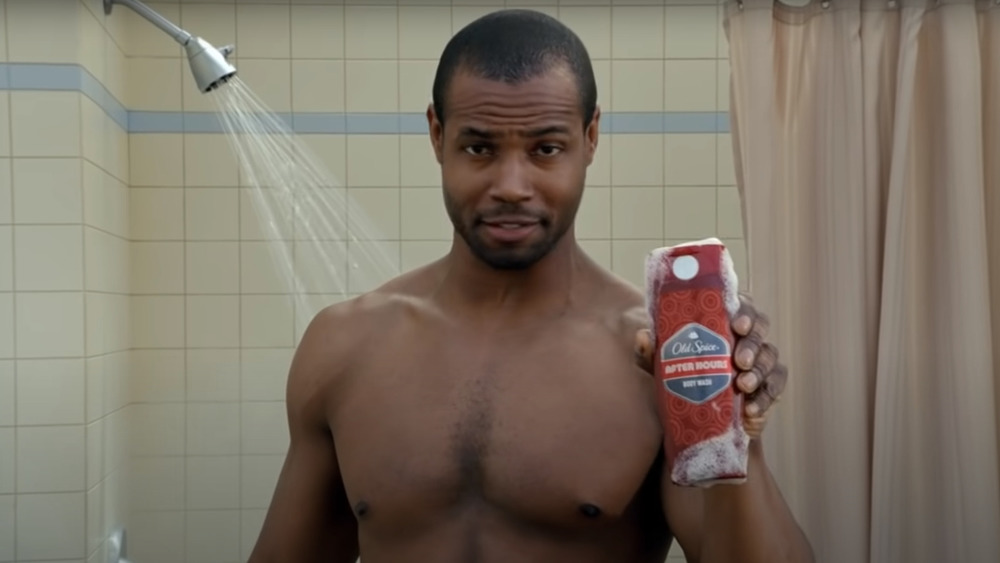 Old Spice/Procter & Gamble
When it comes to iconic figures from TV commercials, few are as instantly recognizable as the man from the Old Spice commercials. He's unbelievably cool, he (occasionally) rides a horse, and he's the man that your man could smell like: He's actor and professional dream guy Isaiah Mustafa.
Mustafa's first campaign starring as "The Man Your Man Could Smell Like" ran during the 2010 Super Bowl. The 30-second ad famously begins with Mustafa telling viewers, "Hello ladies," and ends with him sitting semi-shirtless on a horse. It was an instant, enduring hit; today, the ad on YouTube has nearly 60 million views, and back then, it sparked a beloved series of commercials that would run for more than ten years and would later include actors like Terry Crews and Kevin Hart. Mustafa's Old Spice Man even became a dad in a new series of ads for the campaign's ten-year anniversary in 2020.
Prior to auditioning for the role, Mustafa spontaneously came up with the idea of going over-the-top with the character — whom he described as "lovable, oblivious," and "a little bit smug" — while leaving a voicemail for a friend, according to a 2010 interview with The Los Angeles Times. The rest is pop culture history. "The commercials opened up a lot of doors and gave me a higher profile," Mustafa told Muscle and Fitness.
That "higher profile" includes numerous roles in both film and television, in addition to starring in an ad campaign that's stood the test of the time for more than a decade.
Old Spice Man Isaiah Mustafa's other TV and movie credits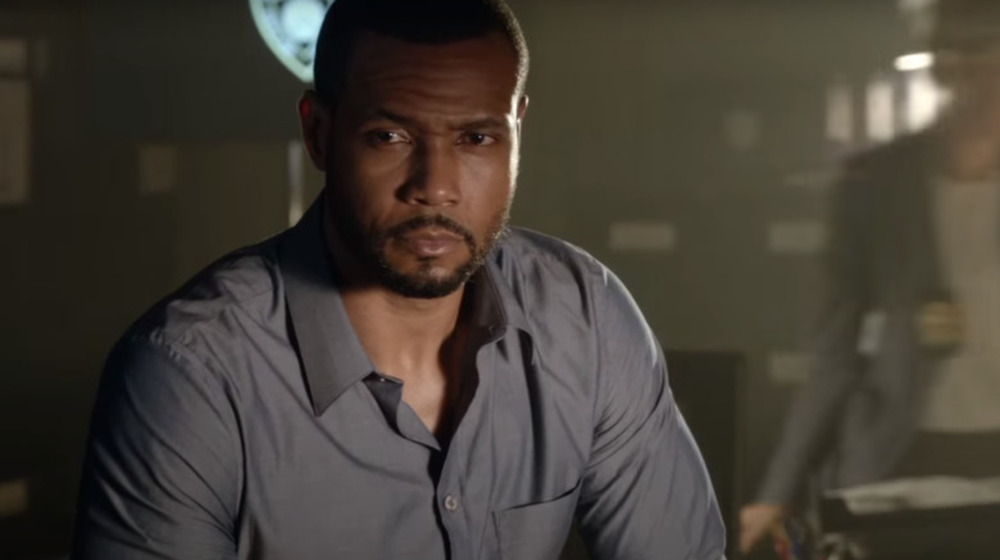 Freeform
Though the early days of Mustafa's career saw him appearing in bit parts on shows like Ugly Betty and NCIS: Los Angeles, after the Old Spice commercials went viral, his career really took off. He landed numerous roles in primetime television shows like Chuck and Nikita, and made the jump to the big screen with Madea's Big Happy Family after Tyler Perry surprised Mustafa on The Oprah Winfrey Show by announcing he landed a part in the film (via Oprah.com). That role saw Mustafa rubbing elbows with acting veteran Loretta Devine and hip hop star Shad "Bow Wow" Moss.
During a 2011 interview with NBC Connecticut, Mustafa explained that he saw it as his chance to really create a name for himself outside of his commercial work. "In my head, the only thing I was thinking [was] that I had no other choice but to do a good job, because I had to be seen as something other than what people normally see me as," he said. "So I didn't really have a choice to play around with it."
Mustafa went on to land a recurring role as Lucian "Luke" Garroway in Freeform's supernatural drama series Shadowhunters, which ran for three seasons before getting cancelled. In 2019, Mustafa appeared as the adult version of Mike Hanlon in one of the most talked-about horror films in recent years: It Chapter Two.
Isaiah Mustafa, the Old Spice Man, used to be a professional athlete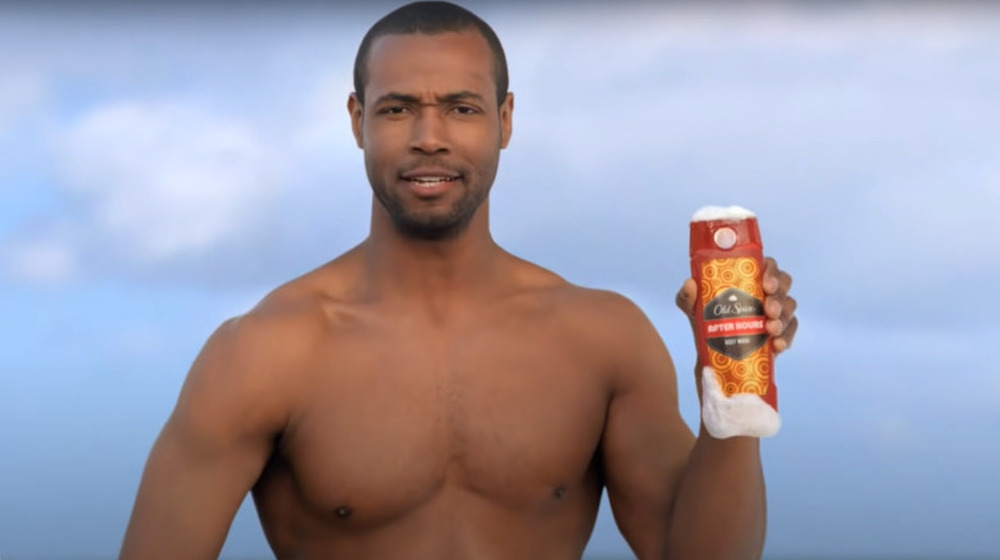 Old Spice/Procter & Gamble
Those muscles aren't all for show. Prior to landing the Old Spice commercials, Mustafa was in the NFL for four years, playing as a wide receiver (via The Los Angeles Times). His stint with the NFL came after playing college football for Arizona State University. After retiring from professional football, Mustafa coached track for college teams for a while, which he credits with helping him stay fit, according to Muscle and Fitness.
Another key to his amazing physique? Yoga, apparently — along with getting help from a professional trainer he discovered on Instagram. As Mustafa told GQ in 2016, "I went on Instagram and found some trainer named Dickerson Ross, who was doing chest exercises I'd never seen. I looked up his website. Paid my $45. He sent me his program, and now I'm using his s*** to the hilt. I also do yoga. Yoga is the best thing in the world. I sleep better. I eat better. [...] Instagram and yoga are the answer to everything."
And while he may not have professional horse riding experience, Mustafa did actually ride horses as a kid. It turns out that The Man Your Man Could Smell Like really is a jack of all trades (though there's no word yet if he actually regularly rides dolphins in real life).