The Travis Fimmel Action Movie Hidden Gem On Amazon Video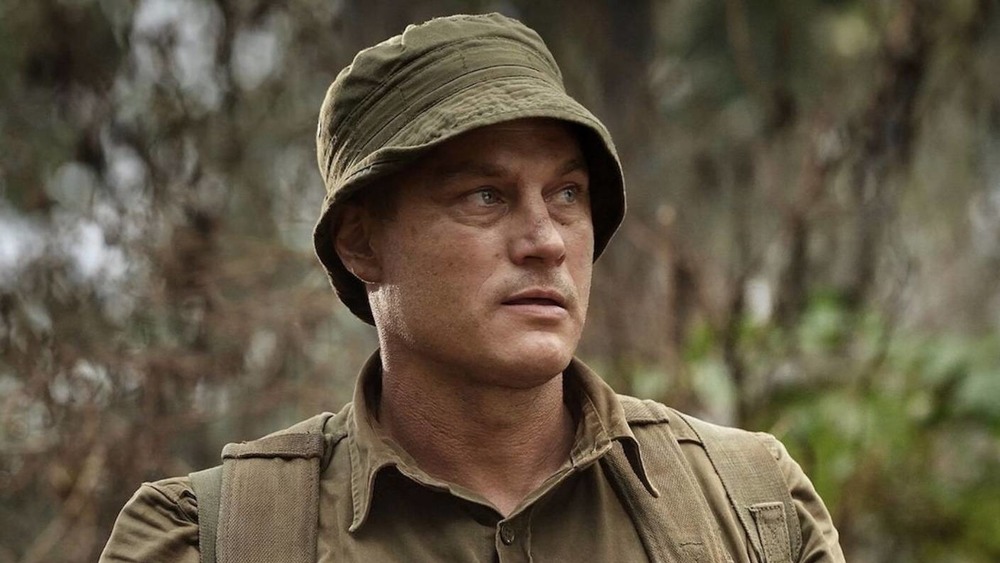 Transmission Films
For many people, Travis Fimmel is brave warrior Ragnar Lothbrok on the History series, Vikings. He was the lead on the show until he received a death befitting a king during season 4, when he was dropped into a pit of snakes. Though it may have seemed a bit unorthodox to kill off the main character of the series, it was more historically accurate and allowed the show to focus on other characters vying for royal supremacy. 
While it's been a while since Ragnar made his grand departure for the halls of Valhalla, Fimmel has remained busy over the years. He's proven to be a force of nature on the big screen — with roles in Warcraft and Finding Steve McQueen — and he even went back to the world of television to play Marcus-Caleb in the HBO Max original series, Raised by Wolves. 
However, one of Fimmel's best performances since leaving Vikings is also one of his least known. It may have something to do with the fact the film was only released in theaters in Australia and a handful of other countries in 2019, but if you have an Amazon Prime subscription, you can finally check it out if you live in the United States. Anyone in the mood for a gripping, war-based drama needs to watch Danger Close: The Battle of Long Tan. 
Danger Close may be light on historical accuracy but is heavy on action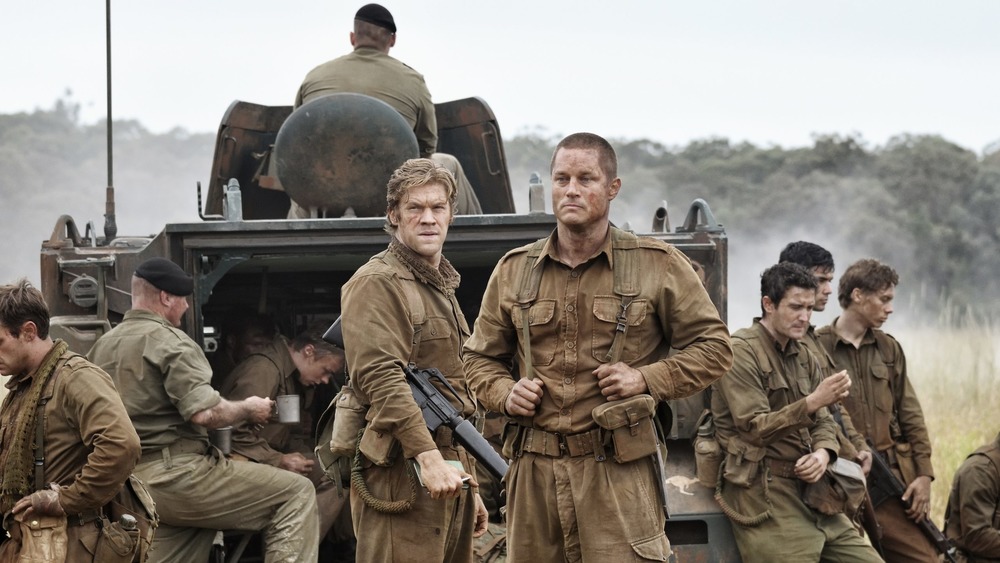 Transmission Films
The Vietnam War was fraught with controversies. Many Americans didn't understand why the United States sent soldiers there in the first place, and, in the decades since troops pulled out, it's become viewed through the lens of colonialism. Many reviewers point out how Danger Close glosses over these aspects, never spending time to dwell on why the white Australian soldiers are in Vietnam in the first place. They do, however, praise the film for its stellar action set pieces seen throughout. Noel Murray of The Los Angeles Times, perhaps, put it best: "Anyone interested in the complexities and controversies surrounding Australia and New Zealand's involvement in Vietnam may find 'Danger Close' disappointing. But the movie actually works OK as one long fight scene."
The film centers on a real-life battle that took place in the midst of this conflict, the Battle of Long Tan, which occurred over the span of three and a half hours on August 18, 1966. Major Harry Smith (Fimmel) leads a group of 108 young soldiers from Australia and New Zealand to go up against 2,500 enemy combatants. As the battle wages on, ammunition and resources start dwindling, forcing the men to dig deep and find a solution to seemingly insurmountable odds. Fimmel is joined in the cast by Luke Bracey (Holidate), Daniel Webber (The Punisher), and Nicholas Hamilton (It). 
Around the time of the film's theatrical release, Ben Nott spoke with Australian Cinematographer about how he drew upon famous war film Apocalypse Now as a major inspiration to the picture. He talks about looking at that movie in terms of texture so that he could give his movie a similar quality, saying, "Apocalypse Now is timeless in its look. The film is as relevant now as it was on release in 1979 and will still be in twenty years time. Danger Close portrays a very important part of our history and I hope it can also stand the test of time."