The Dark Fantasy Hidden Gem You Can Watch On Netflix Right Now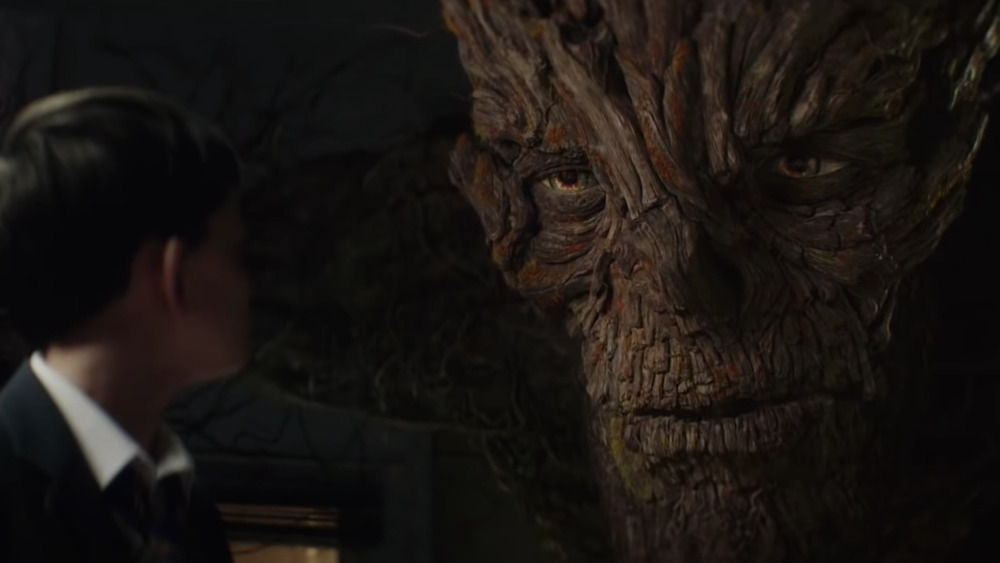 Focus Features
Let's face it, as much as we may want to, we'll never be able to view all the content Netflix has to offer. There are just too many options, and it's understandable that it can be dizzying for any viewer to choose what to watch. Luckily, there's one particular gem on the streaming platform right now that's worth giving a try, and it involves a powerful, heartwarming story between a son and his mother, alongside a giant monster yew tree voiced by Liam Neeson.
A Monster Calls is based on a young adult fantasy novel written by Patrick Ness and inspired by an idea from writer Siobhan Dowd. The story centers around a boy named Conor (Lewis MacDougall) who endures bullying at school while his home life is crumbling. His mother (Felicity Jones) is terminally ill, and his grandmother (Sigourney Weaver) is cold and distant. Conor finds solace in fantasy, drawing, and ultimately in a monstrous yew tree who promises to tell Conor three stories.
Critics raved about A Monster Calls, but audiences missed it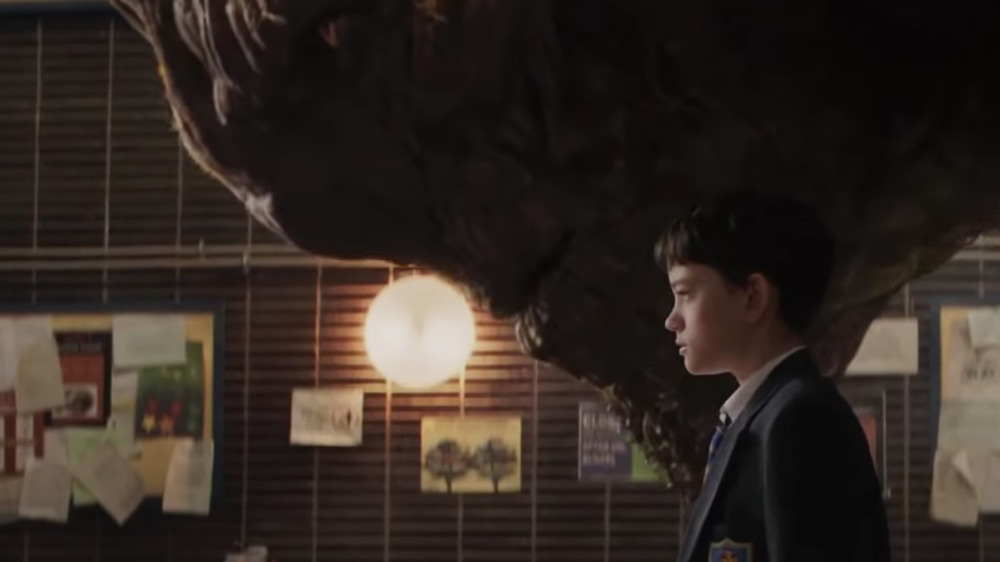 Focus Features
Despite the book's massive popularity and acclaim, A Monster Calls went mostly unnoticed by audiences when it hit the big screen in 2016, grossing a little more than $47 million worldwide. But critics praised the film, bringing it to a Certified Fresh rating of 86 percent on Rotten Tomatoes. Glenn Kenny of RogerEbert.com called it "visually breathtaking" and wrote that its "wisdom and overarching compassion" were hard to shake.
The films' cast was also commended for their work, with Peter Travers of Rolling Stone praising Jones for a "dazzling, deeply-felt performance as a cancer-stricken mother unable to help her 12-year-old son," adding that MacDougall was "outstanding."
A Monster Calls is a particularly good opportunity for audiences used to seeing Neeson as an action star play a monstrous tree. And t's no surprise the iconic actor was able to give a deeply emotional performance – he admitted he "sobbed" watching the movie.
Though the film might sound like it's a tear-jerker due its heavy subject matter, it's an uplifting illustration of how someone can cope with so much pain by using their imagination. If you're looking for a good cry and a story about finding hope in dark times, A Monster Calls might be just right for your next Netflix pick.