Damson Idris On How Black Mirror Gave Him The Sci-Fi 'Bug' - Exclusive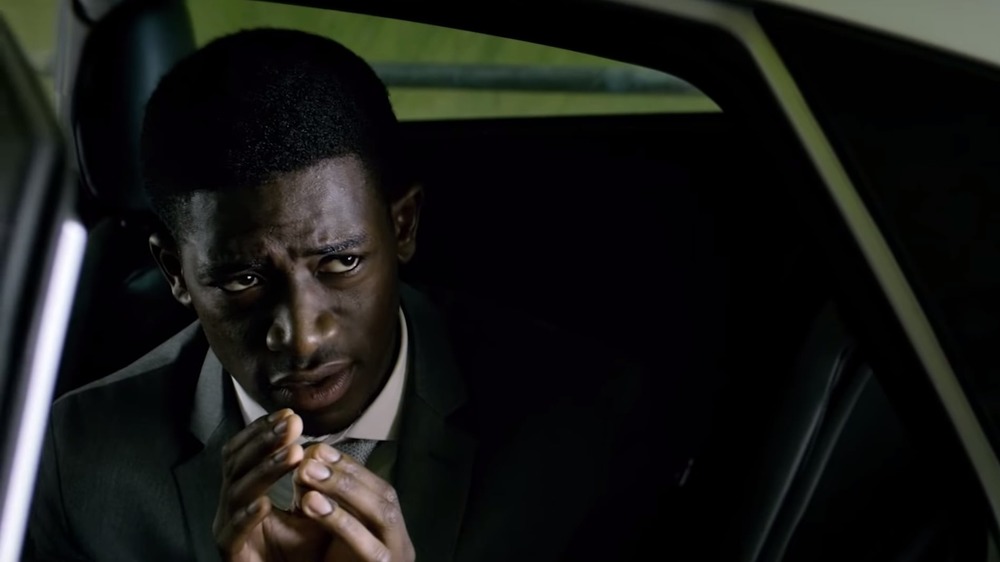 Netflix
Looper recently spoke with Damson Idris, star of Netflix's new action/sci-fi feature Outside the Wire. It's not his first gig with Netflix — he starred in a 2019 episode of Black Mirror. Idris appeared in the season 5 episode "Smithereens" as Jaden, an intern at a social media company held captive by a grief-stricken rideshare driver. We took some time to ask Idris about his turn on the anthology series, and he informed us how the role got him interested in more action/sci-fi roles going forward.
Getting on Black Mirror at all was a professional goal of his. "I knew eventually one day I'd be given the opportunity to be in Black Mirror if I just worked hard enough," he says. He'd tried before: "I remember the first time I auditioned for Black Mirror was years ago and it was for 'Men Against Fire.'" That role ended up going to his friend, Malachi Kirby. 
"Later on when they called me to be in it alongside Andrew Scott, it was a fantastic opportunity to show a today present sense of Black Mirror," Idris explains. "We're often in the future, but this one was about an Uber driver and relationships with social media. It could happen today." As it turns out, the episode had an impact on him, both personally and professionally.
More action and sci-fi, please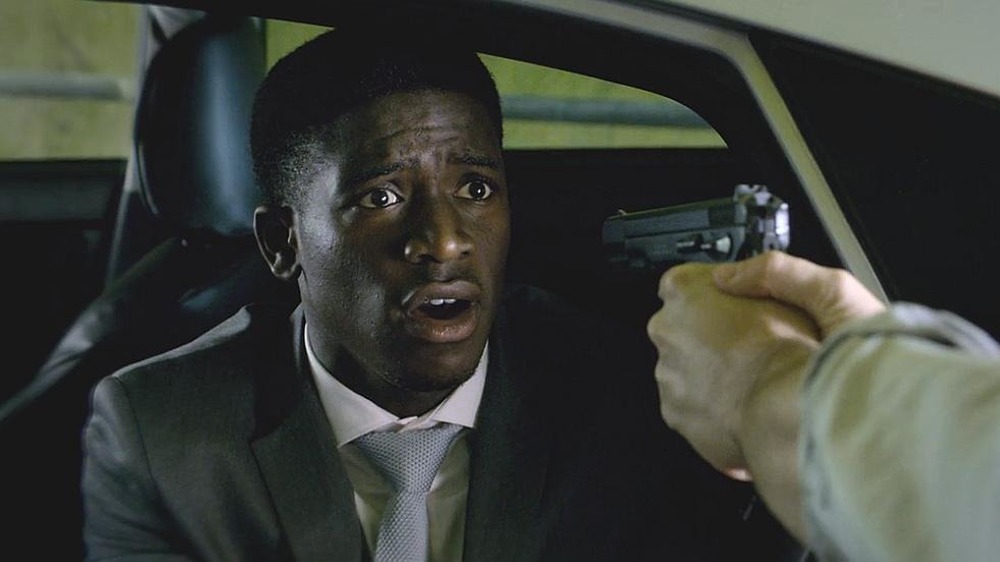 "[Black Mirror is] where I caught the bug for sci-fi and why I was so excited to be involved with Outside the Wire," Idris explains. "I'm so excited to do more sci-fi in the future." When asked if he indeed sees a future in action and sci-fi roles, his response is enthusiastic: "A hundred percent... As an actor, I like to let the universe bring the roles to me. So whatever speaks to me is [what] I'm going to give my heart and soul to."
Idris is from London, and he speaks naturally with a British accent. In Black Mirror he used something resembling his natural voice, but most American fans would recognize the American accent he used in Outside the Wire or Snowfall. When asked if we'd hear his natural accent more often going forward, Irdis says, "I think there's going to be various different characters that will play in my career, God willing! From Americans to Europeans, to South Americans, to Africans, I'm excited to go all over the globe! Film is global — experience, love, peace is global. And that's why I hope to portray in movies and the characters I play in the future."
Outside the Wire is streaming on Netflix. Stay tuned to Looper for more exclusive coverage.