Here's How You Can Watch Every Movie In The Teenage Mutant Ninja Turtles Trilogy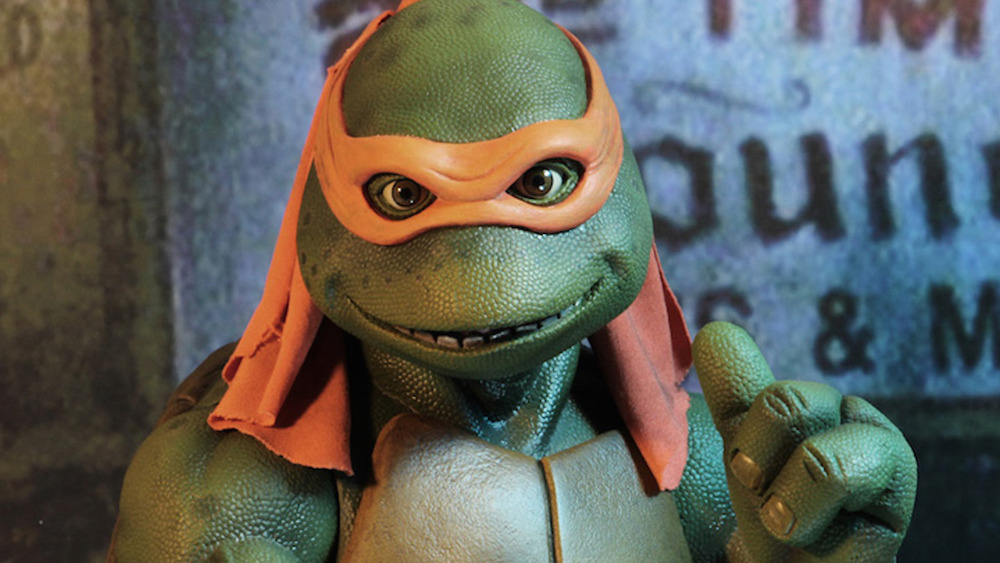 New Line Cinema
In May of 1984, comic book legends-to-be Kevin Eastman and Peter Laird introduced their finest creation to the world: the Teenage Mutant Ninja Turtles. It was on the pages of Mirage Studios' comics where the heroes in a half-shell began their march to pop culture domination in the late 20th century. 
Unsurprisingly, it took little to no time for Leonardo, Raphael, Michelangelo, and Donatello (see the cast of the original TMNT movie today) to expand beyond the confines of print — landing their first self-titled major motion picture in 1990. For this weird reason we almost never got a Ninja Turtles movie, but director Steve Barron's adaptation opened on March 30, and by the end of its tenure in theaters, it had grossed roughly $202 million on a modest $13.5 million budget. The experiment was a rousing success.
To best keep the turtle-powered momentum going, New Line Cinema concluded that a sequel was in order. However, unlike its predecessor, Teenage Mutant Ninja Turtles II: The Secret of the Ooze didn't make nearly as much and didn't exactly dazzle fans new and old in the same way. By the time 1993's Teenage Mutant Ninja Turtles III rolled around, the shtick that made the titular reptiles household names had worn thin. Nevertheless, many still look back on the original TMNT trilogy fondly and cherish the feelings of nostalgia that come with rewatching each installment. For those hoping to binge them before the team's impending reboot hits the big screen, here's where you can do just that.
Fans have options to get their TMNT fix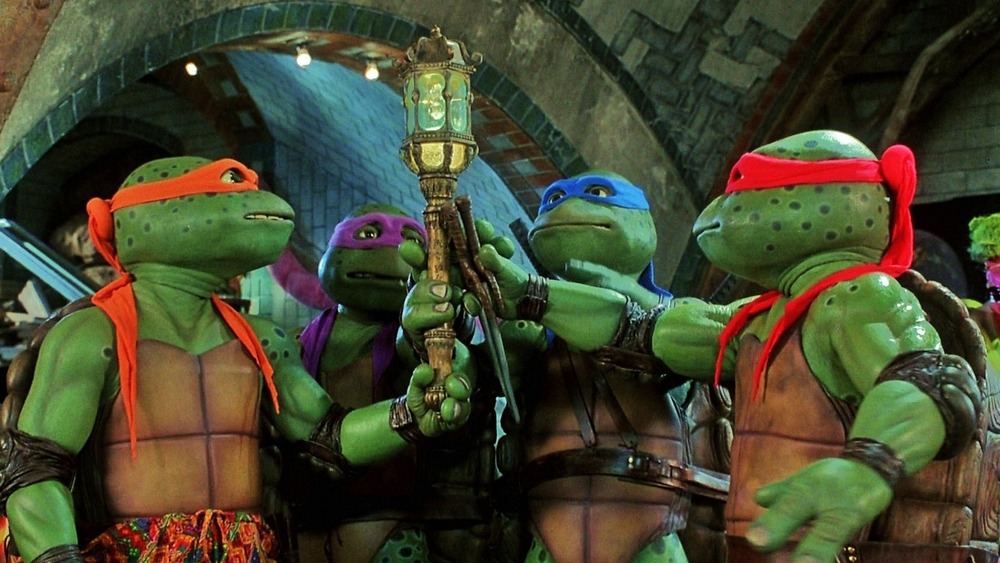 New Line Cinema
While they're not plentiful, there are a handful of options to choose from in setting up your Teenage Mutant Ninja Turtles-themed movie night. First and foremost, you can subscribe (if you aren't already) to the HBO Max streaming service, which hosts all three films in one convenient place. A subscription will set you back $14.99 per month, which sounds like a lot for a trilogy that began over three decades ago, but you get so much more for the cost. HBO Max has an extensive library of movies, television shows, and exciting original content as well, giving you plenty to check out after your time with the turtles wraps up.
Not looking to pay full price for a streaming service you won't use? No problem, because the second route you can take for Teenage Mutant Ninja Turtles 1 through 3 is Amazon Prime Video. At the time of this writing, each movie costs $2.99 to rent (except for the 1990 film at $3.99) or, if you want to keep them in your digital library for future screenings, they'll cost you $12.99 individually. Then again, if you're a proponent of physical media, a quick Google search could send you in the right direction for Blu-Ray, DVD, or even VHS copies of your own. At any rate, no matter which path you choose, a TMNT rewatch is well within your grasp. Cowabunga, dudes!