Why Mandy Bale From Outside The Wire Looks So Familiar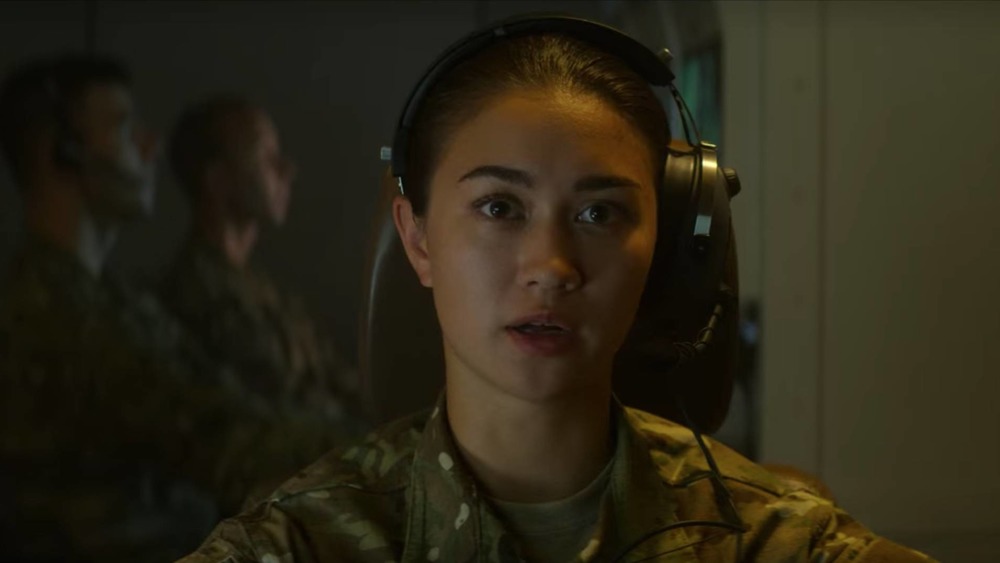 Netflix
Were you one of the many people who were disappointed by the buggy launch of Cyberpunk 2077? Despite the years in development and massive hype surrounding the game prior to its release, most found it was too glitchy to be playable, forcing Sony to issue large quantities of refunds to frustrated gamers. If you were unable to play the game the way it was meant to be played and still have a cyberpunk itch that needs to be scratched, then Netflix has something that might be up your alley. 
One of the streaming service's newest offerings for 2021 is the high-concept action sci-fi film Outside the Wire. It has many of the hallmarks of the cyberpunk genre from androids to international espionage with Anthony Mackie starring as Captain Leo, an experimental super-soldier pretending to be human. He's joined in the cast by the likes of Damson Idris (Snowfall, Black Mirror) and Michael Kelly (Chronicle, Now You See Me). There's also Kristina Tonteri-Young, who plays Corporal Mandy Bale. Here's why you likely recognize the fresh-faced up-and-comer.
Kristina Tonteri-Young made her acting debut as Sister Beatrice on Netflix's Warrior Nun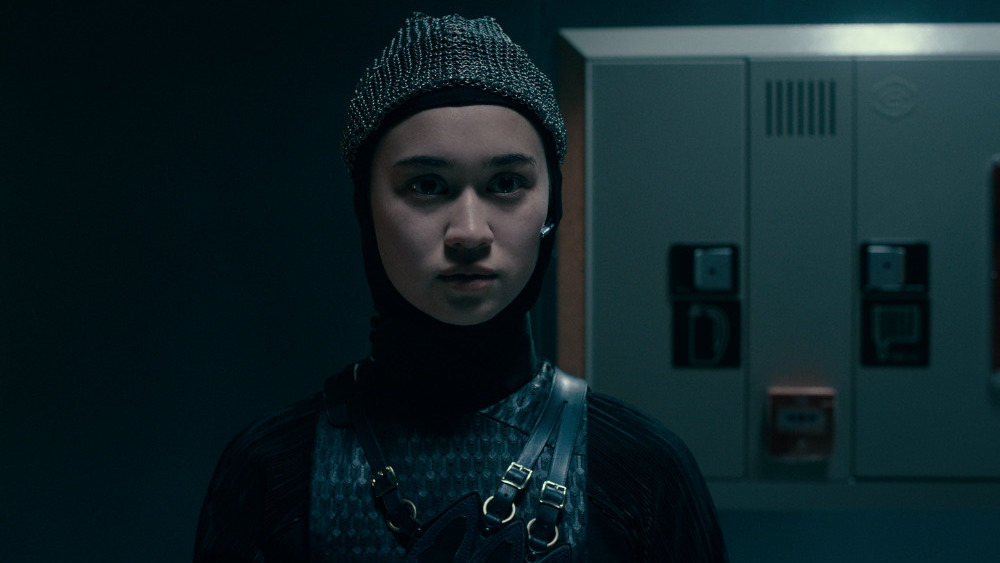 Netflix
The young actress didn't waste any time making her mark on the entertainment landscape. Her very first acting job was in a major supporting role, namely Sister Beatrice, on Warrior Nun. The first season of the comic book adaptation aired on July of 2020 on Netflix, and shortly after its premiere, the platform renewed it for season 2. Hopefully, viewers won't have to wait too long to watch more episodes of this great new series, and considering Tonteri-Young made it out of the season 1 finale alive, we'll undoubtedly see more of her when the show returns. 
Sister Beatrice is one of the warrior nuns Ava Silva (Alba Baptista) meets after she's brought back from the dead and learns about this ancient order of warriors responsible for keeping demons out of Earth. Beatrice is a proficient fighter, but she's not exactly the life of the party. She's quiet and studious throughout much of the season, but she does manage to crack a joke around Ava before the season's over, so there's a chance she could come out of her shell in later installments. 
You can also see Kristina Tonteri-Young in the 2020 holiday film A Christmas Gift from Bob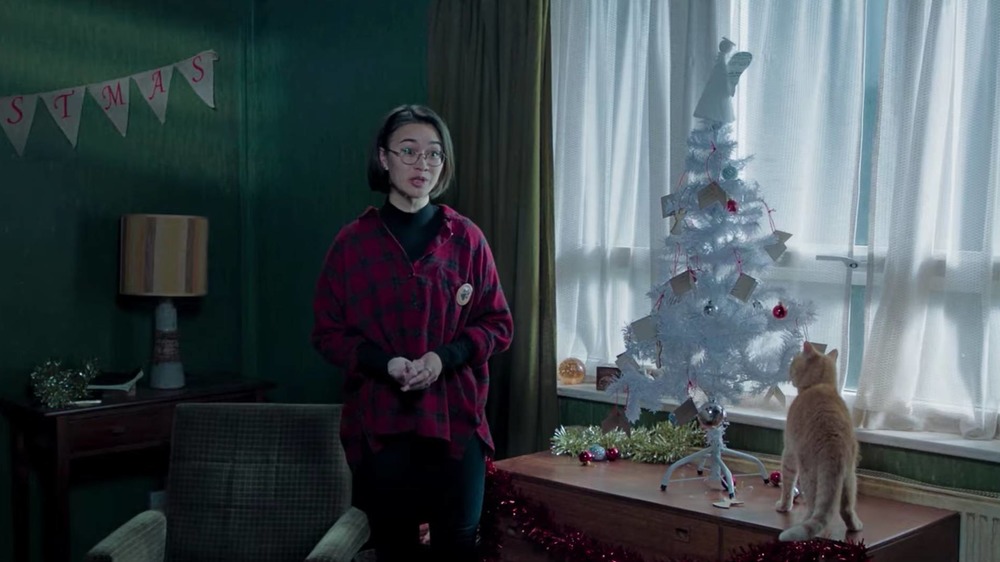 Lionsgate
The only other acting credit Kristina Tonteri-Young has at the moment is a starring turn as Bea in 2020's A Christmas Gift from Bob. The movie's actually a sequel to a 2016 film, A Street Cat Named Bob, which follows the real-life story of James Bowen (Luke Treadaway), a former heroin addict living on the streets whose life starts to turn around after he makes a friend out of a cat, whom he names Bob, and is actually played by the real-life Bob the cat. The holiday-centric sequel offers a glimpse into James' life now that he's no longer living on the streets, and he has a new romantic interest in the form of Bea.
Sadly, Bob passed away on June 15, 2020 at the ripe old age of 14 (via Variety), but at least he had the opportunity to star in one more film demonstrating that sometimes, to get through the roughest patches of life, you just need a furry friend by your side. As for Tonteri-Young, she's set to star in the upcoming drama, Dancing Through the Shadow of Mao, as Tia. After that, the sky's the limit for the talented actress.