Why Ava From Netflix's Warrior Nun Looks So Familiar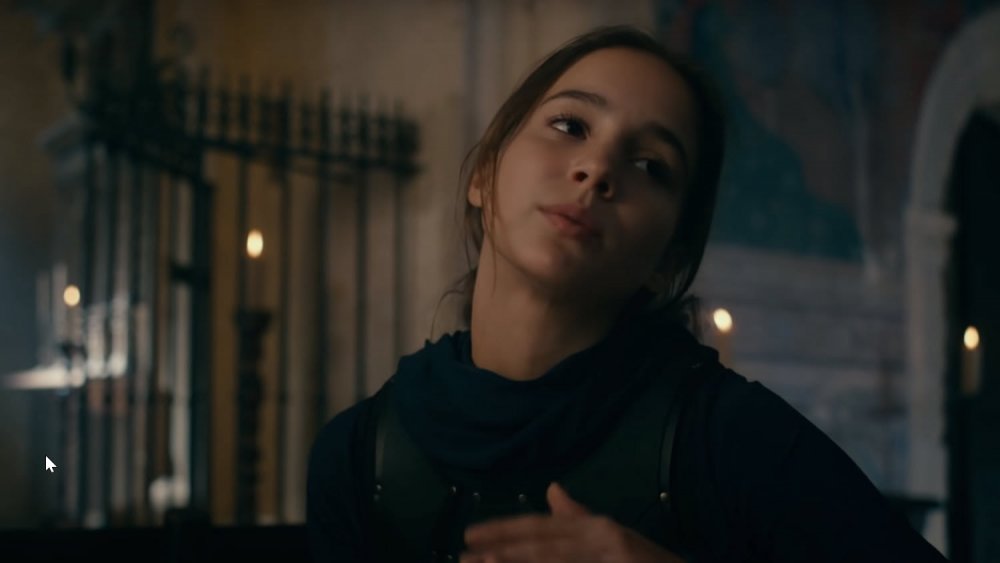 Netflix
Nope, that's not an oxymoron; it's actually the title of the latest sci-fi action series burning up the Netflix charts. Warrior Nun is a dramatic television series based on the popular indie comic Warrior Nun Areala by author Ben Dunn. 
The streaming series is a very loose interpretation of Dunn's long-running comic, which first launched from Antarctic Press in 1994. Instead of attempting a faithful adaptation of one of the series' myriad established story arcs, the show's creator, Simon Barry, decided to begin with the loose outline of Dunn's worldbuilding and fill it in with characters and elements of his team's creation. It was a bold creative choice that largely pays off, resulting in a series that is at once fresh and familiar for fans of the original work. 
One of the most important diversions from the source material is the addition of the show's main character, Ava. Ava is a complete invention of the TV writers, replacing Dunn's protagonist, Sister Shannon, who dies on the first episode of the Netflix series and transfers her powers to Ava via the Halo artifact (another series invention). Unlike Sister Shannon, who is an avatar of Areala, a long-dead Norse Valkyrie turned Catholic convert, Ava is a formerly paralyzed orphan resurrected after her mysterious death in an abusive Spanish orphanage.
Part of the fun of Warrior Nun is seeing how the creative team has transplanted Dunn's complex mythology into Ava's story, a choice that wouldn't have nearly the effect if the new character wasn't brought to life with such theatrical aplomb by the Portuguese actress Alba Baptista. If she looks familiar, it's probably because her young career is off to a meteoric start.
Alba Baptista is a bona fide Portuguese celebrity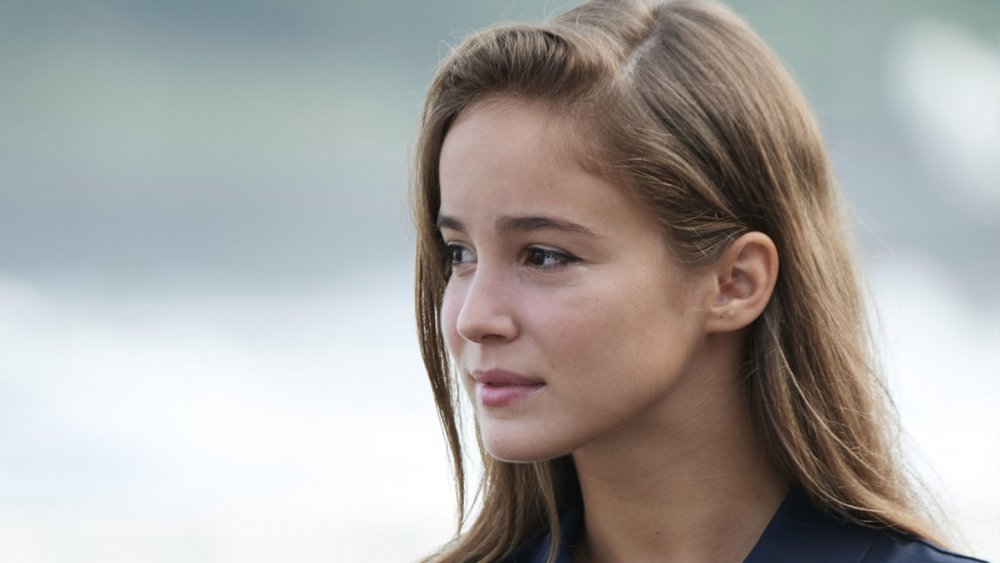 O Som e a Fúria
Although Warrior Nun is Baptista's major debut this side of the pond, she likely looks familiar from all the early success she's had in Portuguese film and on TV. The 23-year-old starlet has already been in the business for close to a decade, popping up in several projects from her native Portugal since 2012.
As a child actress, Baptista appeared in two short films, 2012's Amanhã é um Novo Dia and 2014's Miami. In the latter film, she landed the leading role of Raquel despite being only 16 at the time of filming. From there, she made the jump to television, starring on a string of Portuguese series including the long-running Jardines Proibidos and A Impostora. On those two series, Baptista appeared on 310 and 340 episodes respectively. That's right, when you add together those two shows, as well as all of her shorter runs and her 268-episode stint on Jogos Duplo between 2017 and 2018, you realize that Baptista has already appeared on over a thousand episodes of TV. Not bad for a young talent just getting started in Hollywood.
Just because she's a big U.S. star now doesn't mean Baptista has forgotten her home industry, either. At the time of this writing, she had no fewer than five Portuguese projects either filming or in post-production. Between all that forthcoming cinema, and a likely second season of Warrior Nun, you'll likely be seeing quite a bit of this young woman on your screens for years to come.