Why Sofiya From Outside The Wire Looks So Familiar
Netflix
Netflix's new science-fiction action flick Outside the Wire follows an advanced android soldier named Leo, played by Anthony Mackie, who is sent to the Ukraine alongside an inexperienced soldier named Harp, played by Damson Idris. The film — one of Netflix's first original projects to come out in 2021 — explores themes and concepts similar to sci-fi hits like The Terminator, Blade Runner, and I, Robot. The streamer recently promised that it would be releasing at least one new movie or TV show each week throughout the year. So far, Netflix has yet to disappoint.
Set in a dark future, Outside the Wire follows the two soldiers as they work together to stop Russian mercenaries from getting Cold War-era nuclear weapons and their launch codes. Once in the Ukraine, Leo and Harp meet a woman named Sofiya, played by Emily Beecham. She's a resistance leader that runs a local orphanage filled with children whose parents were killed in U.S. drone strikes. With Sofiya's help, Harp and Leo find the launch codes before the Russians — though Leo proves to have his own motives for what to do with them.
For Outside the Wire viewers, there are a handful of familiar faces in the cast — with the most notable one being Mackie, who plays Sam Wilson in the Captain America and Avengers films and will headline the Disney+ series The Falcon and the Winter Soldier. But Beecham — one of the film's breakout stars — is no newbie to the entertainment scene. Check out her biggest acting roles so far, along with some exciting future projects.
In the BBC drama The Village, Emily Beecham played Caro Allingham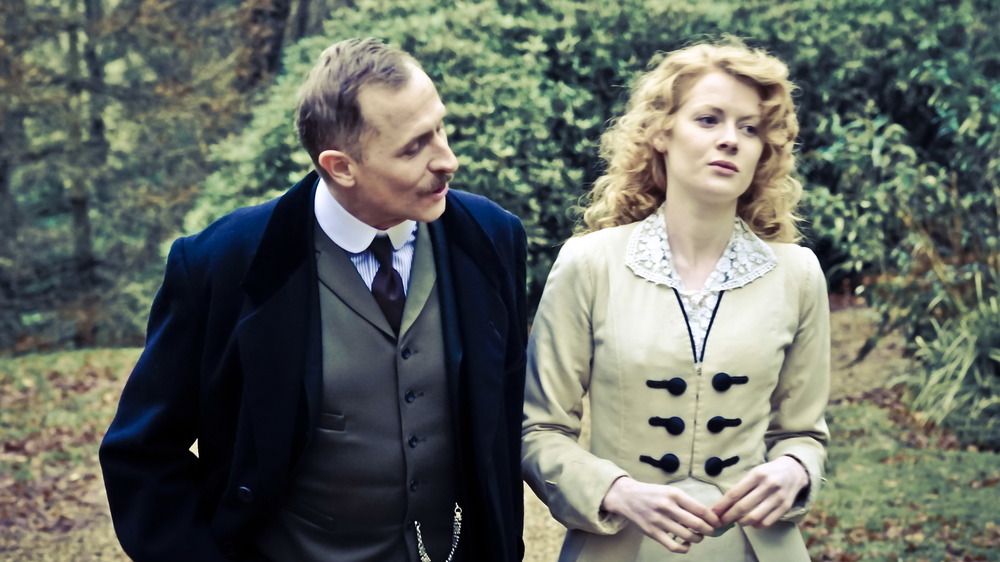 BBC
Born in Manchester, England, Beecham got her start with guest roles in British dramas like Inspector Lewis and Silent Witness, before building into starring roles. Her first long-running role was playing Caro Allingham in BBC's The Village — a period drama set in a Derbyshire village that followed the character of Bert Middleton from childhood and through adulthood.
Beecham's character, Caro, comes from a well-off family in town. At the beginning of the series when Bert is still a boy, his younger brother Joe (Nico Mirallegro) starts working as a gardener for the Allingham family. Over time, he gets closer with troublemaker Caro, and they have a short romance before Joe goes off to fight in World War I. The romance goes downhill from there, as the hardships brought on by war, classism, and other period issues contribute to the deterioration of the relationship.
Before Outside the Wire, Emily Beecham starred as Deirdre in Hail, Caesar!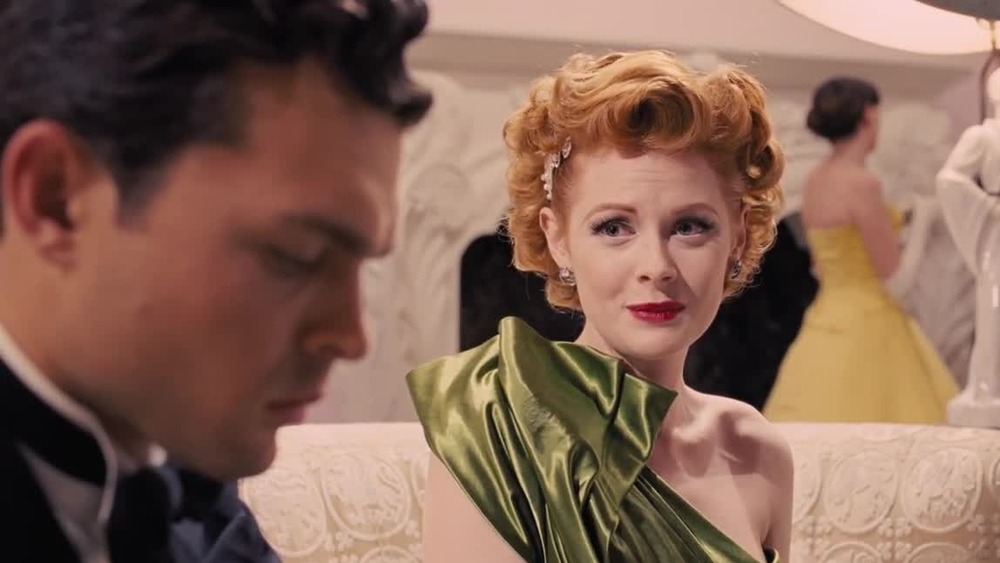 Universal Pictures
In 2016, Beecham starred in the Coen Brothers' Hail, Caesar!. The film — set in 1950's Hollywood — focuses on Eddie Mannix (Josh Brolin) as he acts as a "fixer" for the big film studio Capitol Pictures. Mannix's job requires him to corral all of the actors and various talent so that they stay in line while shooting the films. Hail, Caesar! follows the antics of Mannix as he helps Hobie Doyle (Alden Ehrenreich), a singing cowboy-esque actor whose miscasting as a city character leads him to struggle in altering his thick Southern accent.
In Hail, Caesar!, Beecham plays the character of Deirdre, a glamorous Hollywood actress who's cast opposite Doyle in his first non-Western film role, Merrily We Dance. Beecham was perfectly cast for this role in Hail, Caesar!, as she seamlessly embodied the elegant, old-school leading Hollywood actress.
In Daphne, Emily Beecham gives a layered performance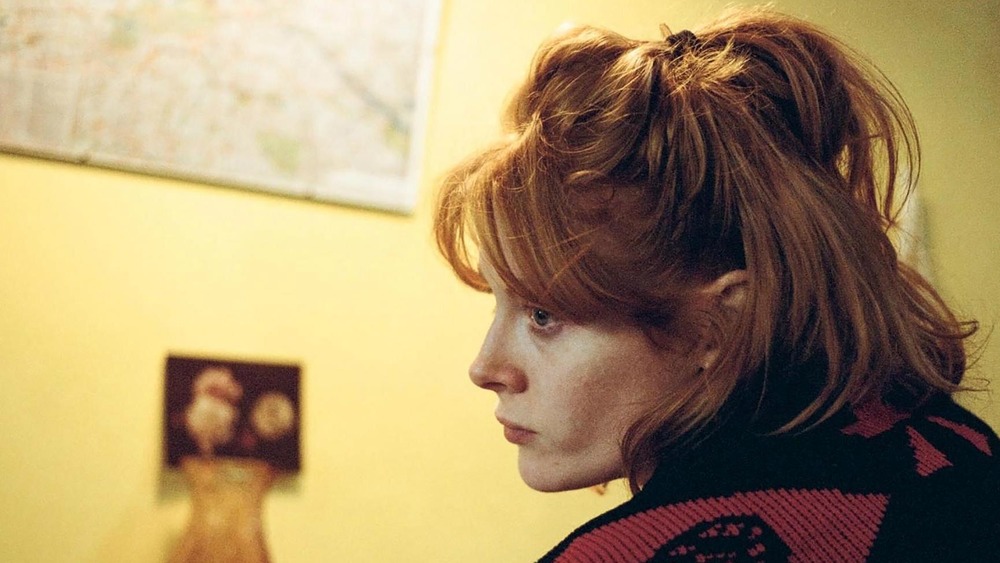 Altitude Film
In 2017, Beecham starred in the British film Daphne, a story that follows a hedonistic 31-year-old woman as she goes through a transitional period in her life. Daphne happens to be inside a city shop when a robber abruptly comes in and stabs the owner. Witnessing this event forces Daphne to take a long, hard look at her life choices and consider moving away from drugs, random sex, and other harmful behavior. The film is set in London, and co-stars Geraldine James and Nathaniel Martello-White.
Daphne was very well-received, with a lot of praise going to Beecham and her layered performance. The film currently holds a 100 percent rating on Rotten Tomatoes. The site refers to Beecham's turn as a "note-perfect performance," and states that the film is "a vivid portrait of a woman in flux." Daphne premiered on the festival circuit, and Beecham won two awards for her performance: one from the Torino Film Festival and the other from the Edinburgh International Film Festival.
Emily Beecham brought the Widow to life in Into the Badlands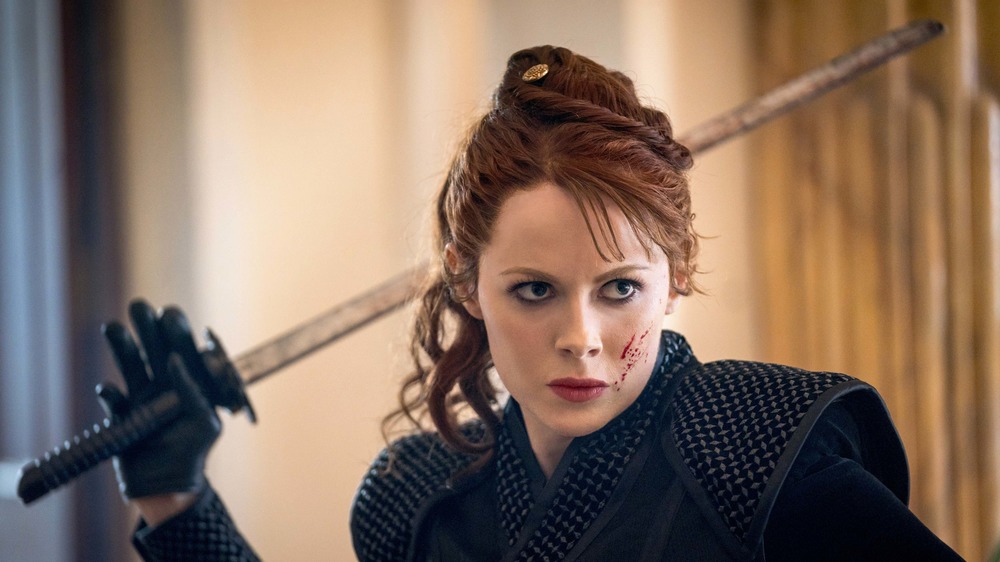 AMC
From 2015 to 2019, Beecham starred in all three seasons of Into the Badlands — her longest-running role thus far. The AMC martial arts action series — which also stars Daniel Wu, Orla Brady, Sarah Bolger, and Aramis Knight — is set in a post-apocalyptic world nearly 500 years in the future, where society and social structure have been redefined through close-combat fighting with weapons like swords and crossbows. The story takes place in an area of the U.S. referred to as the "Badlands," located in the Great Plains.
Beecham's character is Minerva, known as the Widow, a powerful martial artist who gains the status of Baron before the events of the series after her husband dies, similar to the role of a lord during serfdom. Now in charge of her estate and all of the workers, the Widow trains women in martial arts and oversees the production of crude oil on her land. Because of the Widow's gender and the way she rose to power, many of her Baron peers don't respect her, leading the warrior to form an anti-feudal group of revolutionaries aiming to tear down the system.
Emily Beecham gave an award-winning performance in the sci-fi horror film Little Joe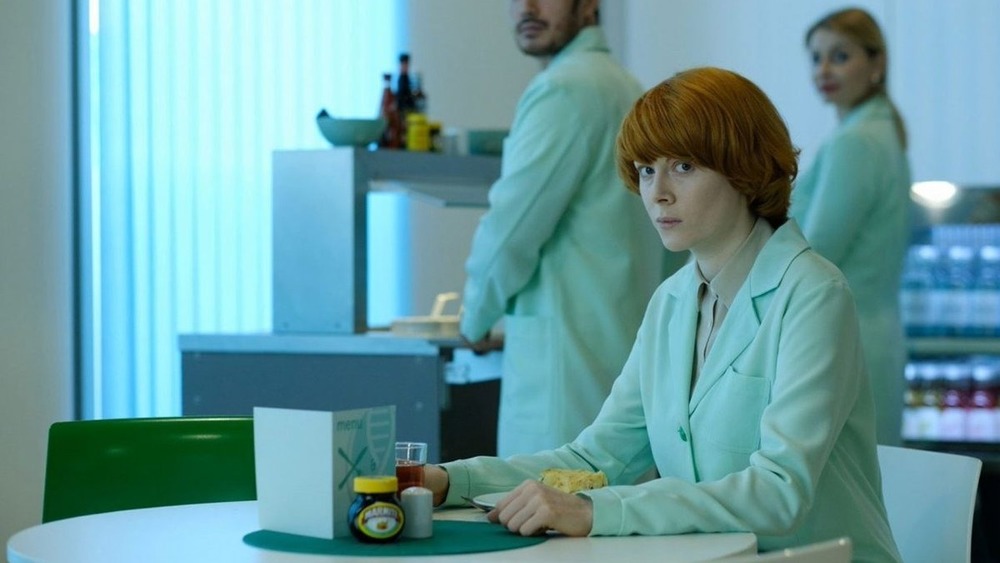 Arte/BBC Films
Most recently, Beecham gave an accomplished performance in 2019's Little Joe, a science-fiction horror film directed by Jessica Hausner. The movie debuted at the Cannes Film Festival and won Beecham the esteemed Best Actress award. In Little Joe, Beecham plays Alice Woodard alongside Ben Whishaw's Chris — two plant breeders who create a new breed that supposedly makes the people around it happy. Alice names it "Little Joe," after her son (Kit Connor), and smuggles one home to him.
Soon, the plants begin to pollinate aggressively, resulting in behavioral changes in the creatures around them, including dogs and people. After a coworker's dog is affected and later put down, Alice finds her son is also acting strange after telling her that he wants to go live with his father. Once she comes to understand the effect that the plants' pollen has on the people who inhale it, Alice attempts to stop them from being distributed to the public.
Emily Beecham has a lot of fantastic projects on the horizon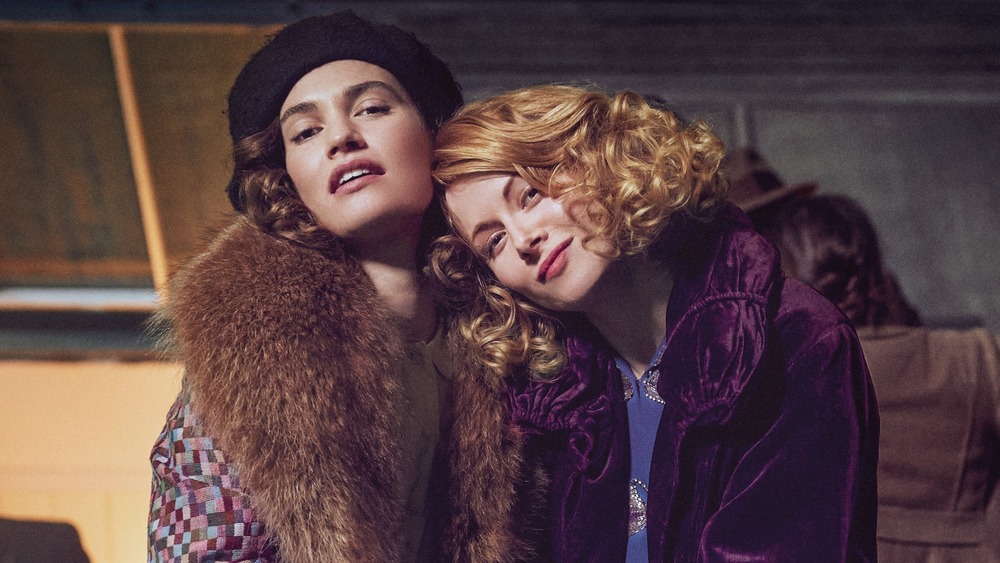 Amazon Studios/BBC
Although it's clear that Beecham already has a stacked résumé, she also has a lot of great projects coming up in the next few years. First up is Disney's live-action film Cruella, starring Emma Stone as the devilish main character. Beecham's role is currently undisclosed, and the film is expected to release on May 28, 2021.
After that, Beecham will appear in 1899, the next Netflix project from Baran bo Odar and Jantje Friese, the creators of the German-language hit series Dark. Production is expected to begin in April 2021 and will hopefully finish by September 2021, so you can expect the first eight episodes to drop sometime in 2022 (via What's on Netflix). 1899 is described as a period horror series that "revolves around a migrant steamship heading west to leave the old continent from London to New York," per the official Netflix press release. Things turn dark after the ship's passengers find another vessel unmoored in the ocean.
Also coming up for Beecham are two other period dramas. The first is the film Emily, in which she will play Charlotte Bronte opposite Emma Mackey's Emily Brontë. The other is The Pursuit of Love with Lily James, a miniseries based on the novel of the same name.