Why True Lies 2 Will Never Happen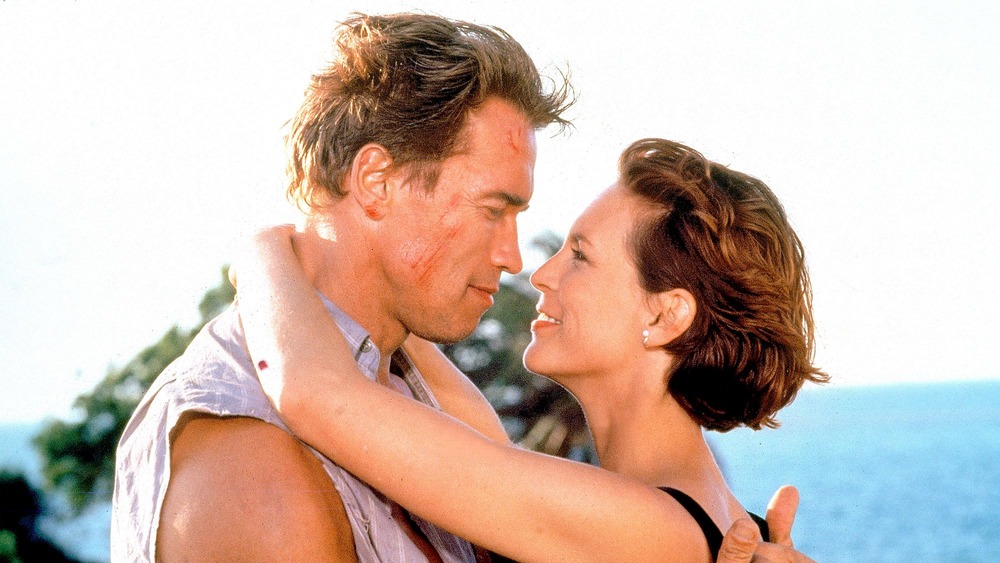 20th Century Studios
True Lies was one of the biggest and best action comedies of the '90s. Writer-director James Cameron made it between his world-conquering films Terminator 2: Judgment Day and Titanic. For whatever reason, it's not as much a part of the fabric of culture as those two movies, but it is a well-regarded film that was a big hit at the time. It made almost $380 million at the worldwide box office, according to Box Office Mojo.
The film stars Arnold Schwarzenegger as Harry Tasker, a secret agent for a government intelligence agency called Omega Sector who travels all over the world saving it. He's killed a lot of people, "but they were all bad." To his wife Helen (Jamie Lee Curtis), he's just a boring computer salesman who's away on business all the time. Helen is very bored with her life, so Harry arranges for her to carry out a simulated covert mission of her own, but it goes wrong when terrorists capture both of them. So Harry has to come clean about who he really is in order to save his family.
True Lies was a successful enough movie that it could have earned a sequel, but True Lies 2 never materialized despite getting far enough into development that it had a completed script and plans to shoot in the early '00s. Unfortunately, the world changed in the early '00s, and the sequel never happened. 
In 2019, Jamie Lee Curtis was asked if there would ever be a True Lives 2, and she said no, for the same reason there wasn't a True Lives 2 in 2002.
Terrorism isn't funny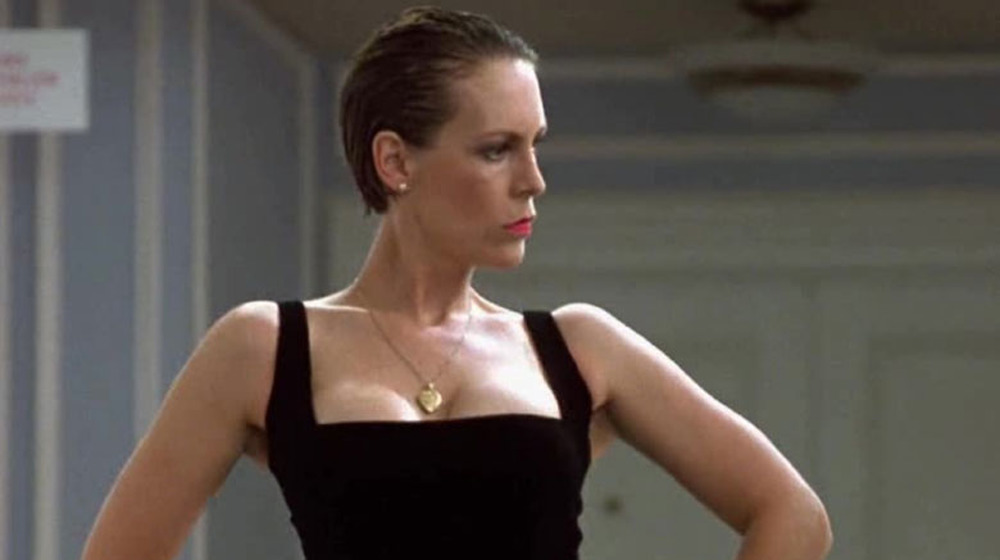 20th Century Studios
Curtis told reporters including International Business Times that she didn't think True Lies 2 would work in a post-9/11 world. "This was pre 9/11 so I wouldn't want to say we could make fun of terrorism but we could make fun of terrorism because it was so outrageous and of course, we can't ever make fun of them ever again," she said. In other words, before the attack on the World Trade Center and the global War on Terror, terrorism was a hypothetical threat for most Americans; afterward it was real, and really scary. It wasn't something that could be the plot driver in a lighthearted Hollywood action movie. Also, the terrorists in True Lives were caricatured, America-hating Arabs, which made it one of the most successful controversial movies in 1994, and would likely make it even more controversial today.
Curtis' comments echo what James Cameron said back in 2002 when the sequel was canceled in the first place. "Terrorism is no longer something to take as lightly as we did in the first one. I just can't see it happening given the current world climate," Cameron said at the time.
True Lies 2 screenwriter Jeff Eastin told Collider that the sequel may have eventually materialized, but then Schwarzenegger was elected governor of California in 2003 and his movie career stopped for several years. The sequel became less likely still after Cameron moved on to Avatar.
But even though there will never be a movie sequel, there may still be some kind of True Lies reboot in the works with James Cameron attached — a TV version. In 2019, producer-director McG told Collider that a series reboot was in development for Disney+. It doesn't seem super-likely considering Disney+'s family-oriented programming, but we'll see!