Who Is The Rapper In The Cheetos Deja Tu Huella Commercial?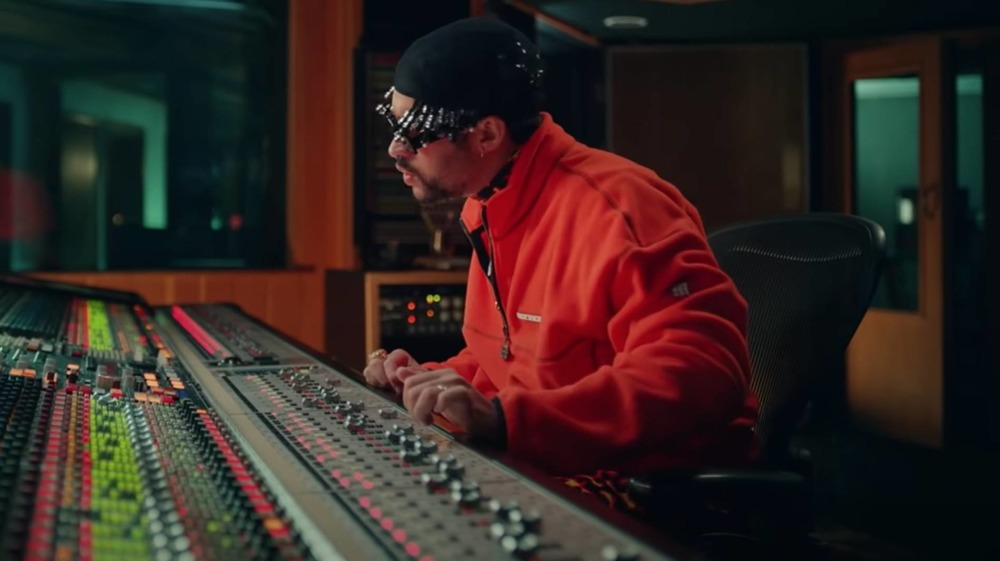 Cheetos
Few snack foods have reached the level of fame enjoyed by Cheetos. Every aspect of the tiny cheese doodles, from the satisfying crunch they make in your mouth to the tasty dust they leave behind on your fingers (which is apparently called "Cheetle") makes for an iconic snack that can be enjoyed by connoisseurs of all ages. The only real question that emerges from these chips is, "Are regular Cheetos or Flamin' Hot Cheetos better?"
The ideal way to test your palate involves seeing how many Flamin' Hot Cheetos you can handle in a single sitting. In fact, the snack has become so iconic that it's receiving its own feature-length film adaptation that will focus on the real-life story of Richard Montañez, who came up with the idea to put spicy dusting on regular Cheeto snacks. Now the chip has received even more credibility thanks to a commercial spot featuring one of the most popular rappers currently in the game — Bad Bunny. 
Bad Bunny (ft. Chester Cheetah)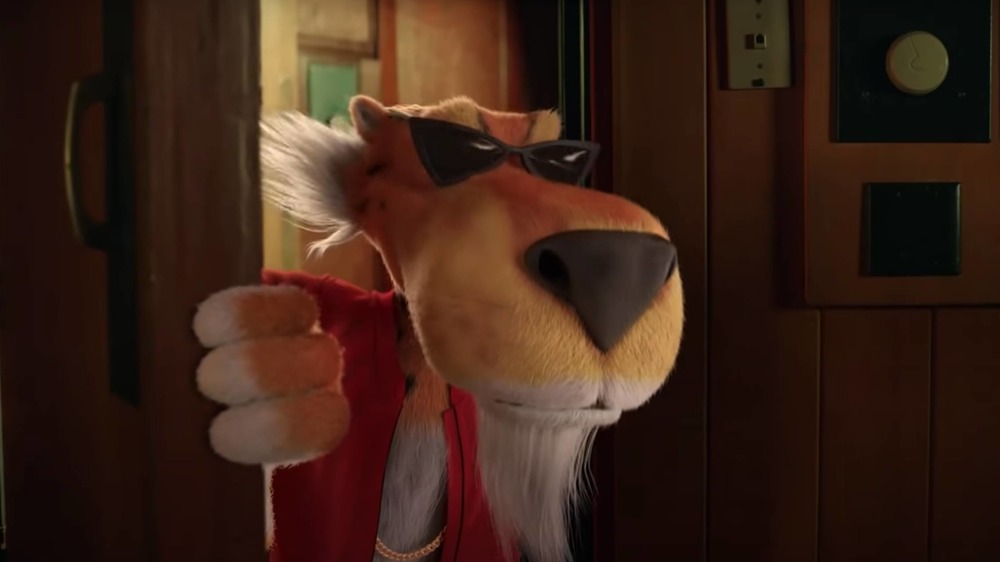 Cheetos
Puerto Rican rapper Bad Bunny has only been a prominent presence in the music industry since around 2016, but he's already made a massive name for himself. He's collaborated with some of the biggest artists out there right now, including Drake on "Mia" and Cardi B on "I Like It." That last collab is an especially fancy feather in his cap considering the fact that Cardi B doesn't normally work on songs with male artists. And while 2020 held many musical artists back, Bad Bunny achieved a #1 single on the Billboard Global 200 chart with his song "Dakiti" featuring Jhay Cortez. 
In the latest Cheetos commercial, Bad Bunny is back in the studio with none other than Chester Cheetah himself to showcase his latest hit, "Yo Visto Asi." There may be plenty of sick beats and product placement, but it's all in service of a much larger goal — the "Deja Tu Huella" campaign. Cheetos has teamed up with Bad Bunny's personal foundation to donate $500,000 into Hispanic communities, encouraging the next generation to leave their mark on the world (via Billboard).  
It kicks off what's sure to be a stellar year for the rapper, who's also been nominated for two Grammys for Best Latin Pop Album and Best Pop Duo/Group Performance. He'll also get a chance to stretch his acting chops in the near future now that he's confirmed to have a role on Narcos: Mexico season 3. The future is as bright as the neon red dust on Flamin' Hot Cheetos for this young star.