The Actor Who Plays WandaVision's Beekeeper Has Been All Over The MCU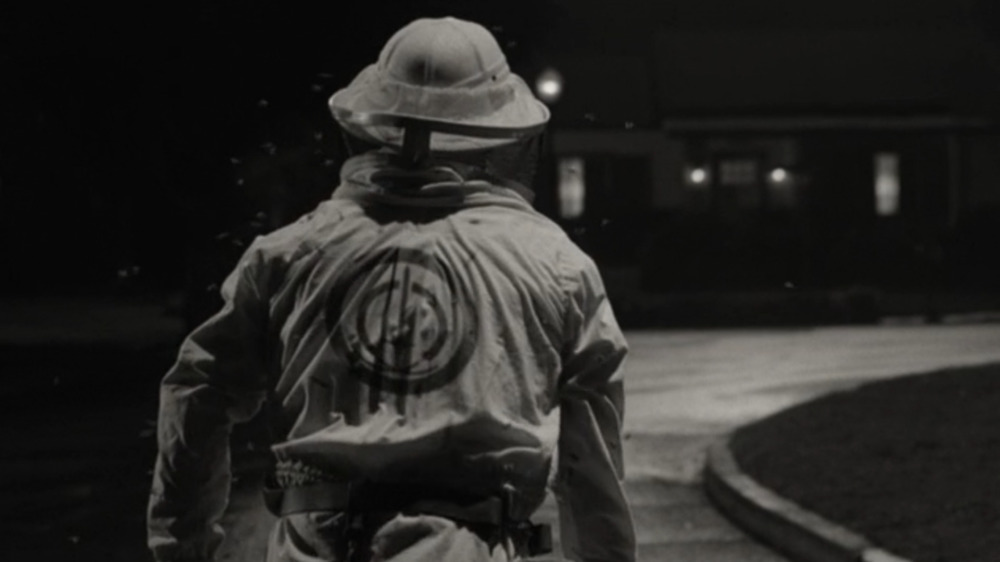 Marvel Studios/Disney+
Contains spoilers for WandaVision
Once you're in the Marvel Cinematic Universe, you're remembered as a Marvel star for life. At least that's what it looks like for actors like Robert Downey Jr., Chris Evans, and Scarlett Johansson, who will forever come to mind anytime someone mentions Iron Man, Captain America, or Black Widow. The MCU's cast and crew as a whole seem to be frequently rehired on new projects, as is further evidenced by one performer in particular who appeared as a mysterious figure in the latest WandaVision episode. 
Toward the end of the second episode of WandaVision, Wanda Maximoff (Elizabeth Olsen) and Vision (Paul Bettany) leave their house to investigate a noise outside. All seems peaceful until the couple sees a beekeeper crawling up from a manhole. This causes Wanda to audibly say "no," and the events suddenly rewind to a previous scene, which is now altered, revealing Wanda is pregnant. The episode ends leaving fans with many questions.
As his credits on IMDb reveal, Zac Henry plays the cryptic beekeeper in WandaVision. But who is Zac Henry? If you scroll through his roles, you might be surprised to learn how many Marvel and Disney projects he's been a part of over the years.
Zac Henry is an unexpected Marvel-Disney mainstay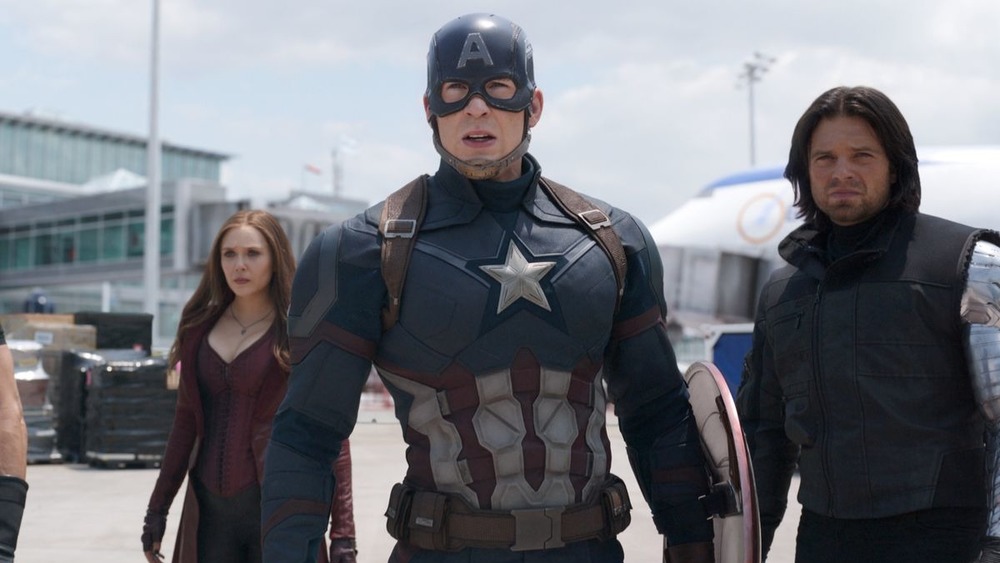 Marvel Studios/Disney
In addition to showing up in the latest WandaVision episode, Henry has appeared as an actor in a handful of projects, though his roles largely went uncredited. He played a TAC Team Agent in Agents of S.H.I.E.L.D., a commuter in The Fate of the Furious, a delivery driver in Boardwalk Empire, Kevin Barlow in The Mentalist, Charles Braverman in Bones, and a security guard in The Storm. Plus, he popped up in CSI: NY, CSI: Crime Scene Investigation, Veronica Mars, and Saving Grace before the 2010s. 
If you look at Henry's résumé, you'll realize that he's much more a stunt performer, stunt rigger, and stunt coordinator than he is a clear-cut actor. (His 130 credits in stunts totally dominate his 11 credits as an actor.) As a stunt coordinator and performer, Henry has worked on several MCU projects throughout the years — including Captain America: Civil War, Avengers: Infinity War, Ant-Man and the Wasp, Black Panther, and Agents of S.H.I.E.L.D. He currently serves as the stunt rigging coordinator for WandaVision, so it makes perfect sense that the producers would tap him for an appearance in episode 2. (Only time will tell if Henry's beekeeper character shows his face in a future episode.) Keeping things in the Disney family, Henry recently worked as a stunt performer on two episodes of The Mandalorian.
Beyond Marvel and Disney, Henry's other stunt work includes credits on Bad Boys for Life, 6 Underground, Legion, Mayans M.C., Venom, The Predator, American Horror Story, Glee, Timeless, Bill Nye Saves the World, Kong: Skull Island, Brooklyn Nine-Nine, Fear the Walking Dead, Lip Sync Battle, It's Always Sunny in Philadelphia, Sons of Anarchy, The Hangover Part III, Twilight, Pirates of the Caribbean: At World's End, and many, many more.
Though eagle-eyed fans might have hoped that by successfully identifying who plays the mysterious beekeeper in WandaVision, they would get some insight on what the character will mean for future episodes, unfortunately this knowledge doesn't help much. However, the back of the beekeeper's outfit reveals a sword logo that could represent S.W.O.R.D., sister organization to S.H.I.E.L.D., so there's a chance the character will appear more and more in upcoming episodes.
Whatever it means, now that the MCU has a plethora of new shows coming out, here's hoping Zac Henry keeps making appearances that make fans question everything.