Why Carmen From Cobra Kai Looks So Familiar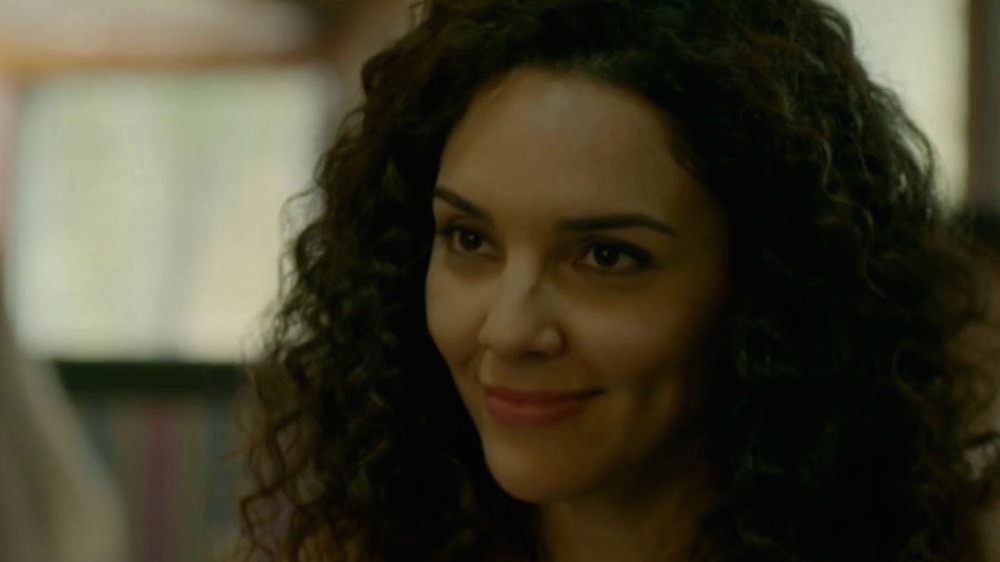 Netflix
Cobra Kai, the spinoff of beloved The Karate Kid film series, recently premiered its third season on Netflix, the first since its move from YouTube to the streamer. The series focuses on a boy named Miguel Diaz (Xolo Maridueña) who finds his confidence through karate training led by neighbor and former All Valley Champion Johnny Lawrence (William Zabka). Miguel starts to train with other students at Johnny's Cobra Kai dojo and quickly becomes the top student.
Miguel's mother, Carmen Diaz, begins a romantic relationship with Johnny as a direct result of her son's training, but their burgeoning love is interrupted by a battle royale at the Valley high school (in the grand scheme of Cobra Kai fight scenes ranked worst to best, it's definitely one of the best) that leaves Miguel with a serious spinal injury. The protective single mother and nurse who attends her son's bedside is played by actress Vanessa Rubio. For many viewers — especially frequent Netflix watchers — she should be a familiar face. 
Not sure where you've seen her before? Here are the biggest roles of her career so far.
Vanessa Rubio started with memorable guest roles in various projects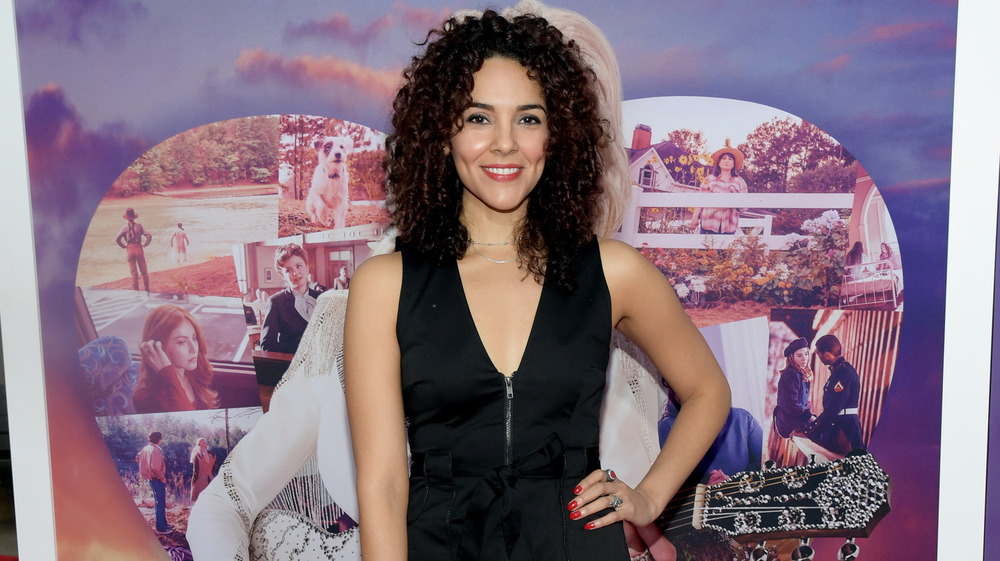 Jason Kempin/Getty Images
Rubio's been doing the work. She began acting over 20 years ago in shorts films. By 2013, this grew into small yet memorable television appearances, which in turn led to minor roles in bigger films. She appeared on both the NBC series Deception and the CBS series Golden Boy in 2013, though both shows were short-lived. Next came movie roles like David's wife in How To Be Single, the romantic comedy starring Dakota Johnson and Rebel Wilson, as well as Anna in the 2015 crime thriller The Girl Is In Trouble.
In 2017, Rubio landed her first Netflix role, kickstarting what has already become an extensive relationship with the streamer. She had a small role on the Aziz Ansari-led comedy Master of None, appearing in the episode "Dinner Party." Though her screen time was fleeting, it's possible that this initial Netflix project gave her the exposure needed to land bigger roles on shows like Chilling Adventures of Sabrina.
Rubio played outlaw Cimmaron Rose on Dolly Parton's Heartstrings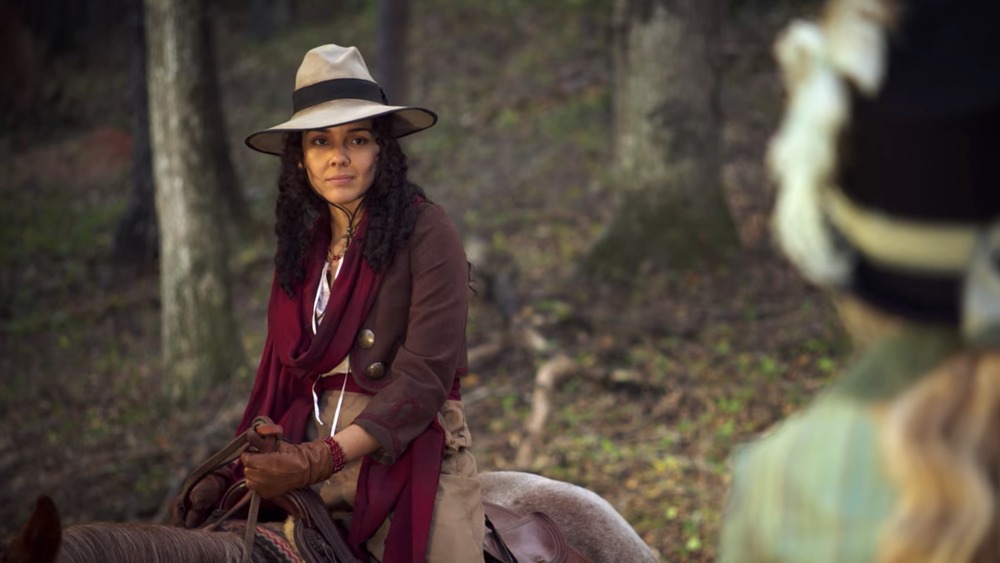 Netflix
In late 2019, Netflix premiered the first season of the anthology series Dolly Parton's Heartstrings. Over the course of eight episodes, each telling a different story, Parton reveals the inspiration behind eight of her most well-known songs. In the seventh episode, "J.J. Sneed," a young woman named Maddie Jenkins (Willa Fitzgerald) flees an arranged marriage and goes on the run. She soon meets an outlaw on the road named — you guessed it — J.J. Sneed (Colin O'Donoghue). He offers her a position to help him with his crime spree, and they quickly start to care for one another and fall in love. Very Bonnie and Clyde. The episode simply expands on the story in Parton's song, so if you've heard "J.J. Sneed" before, you can guess how Jenkins and Sneed's love story ends. 
In the episode, Rubio plays the role of Cimmaron Rose, a character based on the actual woman Rose Elizabeth Dunn who was considered a "friend of the outlaws" (True West Magazine). On Dolly Parton's Heartstrings, Rose is Sneed's old partner who Jenkins breaks out of jail to help them on a mission. Charming, intelligent, and willing to do whatever it takes to help herself, Rose is not one to mess with. 
Rubio brought the pagan god Nagaina to life on Chilling Adventures of Sabrina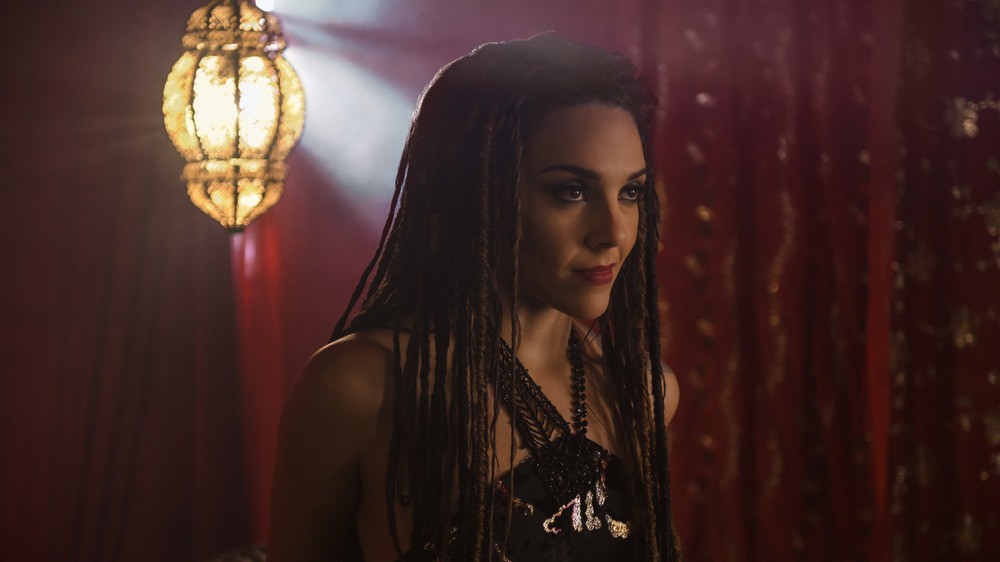 Netflix
Rubio soon moved on to Chilling Adventures of Sabrina, joining the series as one of the main antagonists in season 3. Rubio plays a character named Nagaina, a pagan god who visits Greendale as part of a traveling carnival. Nagaina, along with Pan (Will Swenson), leads the pagans in their effort to find a sacrifice and resurrect the Green Man, the oldest of the pagan gods.
It's clear that Rubio has a talent for playing morally ambiguous or sinister characters, and she shines in Chilling Adventures of Sabrina as the slithery Nagaina. Her character is a gorgon, like the more well-known Medusa, who can turn people to stone by sharing their gaze. In particular, Nagaina causes trouble for Sabrina (Kiernan Shipka) and her friends when she turns Roz (Jaz Sinclair) to stone so that she cannot use her Cunning ability to stop the pagans. Sadly, Rubio's character does not survive Sabrina's plan to save everyone and stop the Green Man from rising, and she ends up with the same fate as her gorgon-sister Medusa.
Although Rubio joined Cobra Kai before it jumped to Netflix, it seems like it was fate that she would end up in another project for the streamer. Even better, Cobra Kai season 4 is already in the works, and Rubio is sure to return as Carmen. Netflix obviously likes the actress and considers her for many of their projects, so fans can hope that there's more of Rubio to come in the future.