The Forgotten George Clooney Heist Movie You Can Watch On HBO Max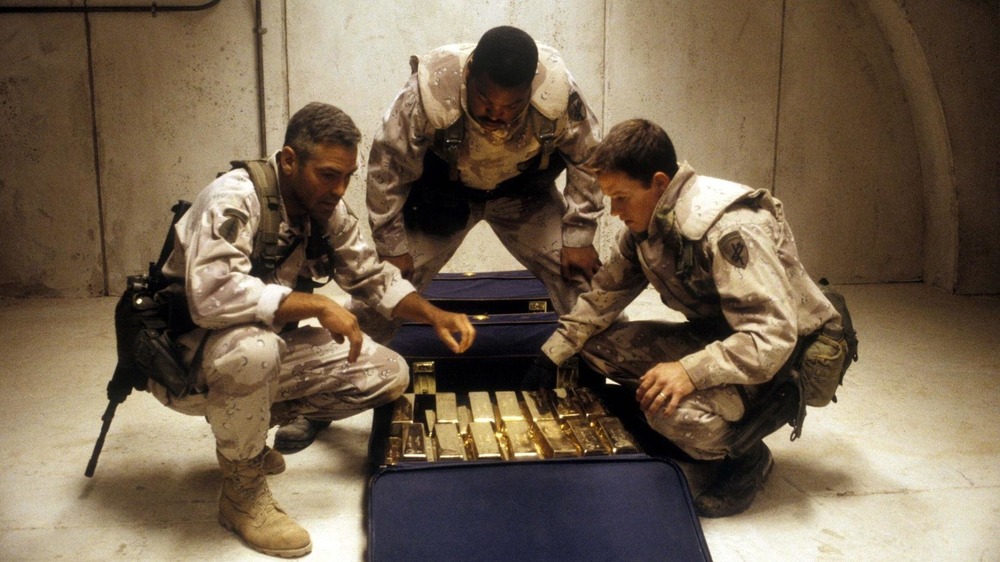 Warner Bros.
One of George Clooney's best heist movies is available to watch on HBO Max... but probably not the one you're thinking of.
When you think about Clooney's best movies, you might immediately think about the Ocean's series, which kicked off with Ocean's Eleven in 2001. A remake of the 1960 Rat Pack film of the same name, the movie features Clooney as Danny Ocean, a con man who comes up with a daring scheme to rob a Las Vegas casino, and spawned two sequels, 2004's Ocean's Twelve and 2007's Ocean's Thirteen.
However, there's actually another Clooney heist movie out there, and if you're only familiar with the Ocean's franchise, you'll definitely want to check this one out. A few years before Ocean's Eleven, Clooney teamed up with acclaimed director David O. Russell to make the heist war movie Three Kings, which is available to watch on HBO Max now if you haven't seen it yet. Here's why you should watch Three Kings if you love George Clooney in the Ocean's movies.
Three Kings is yet another heist film on George Clooney's resume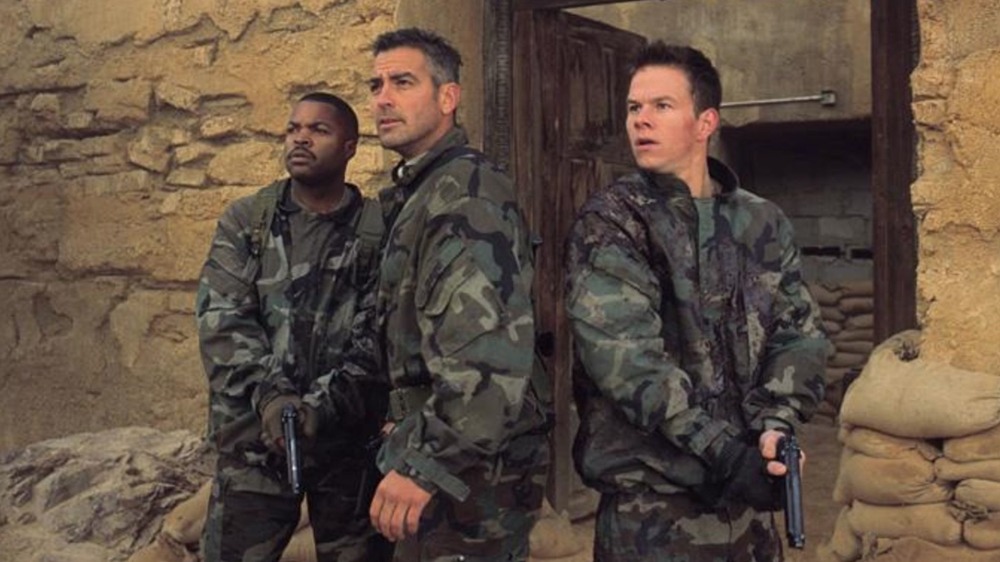 Warner Bros.
A dark comedic take on the war movie genre, Three Kings, directed and written by Russell and adapted from a story by 12 Years a Slave screenwriter John Ridley, stars Mark Wahlberg, Ice Cube, and Spike Jonze alongside Clooney, with the group of performers playing four soldiers in the Persian Gulf War.
Ultimately, the group unexpectedly finds a treasure map in a very odd place, which they believe will lead them to a secret bunker full of gold. Determined to steal the gold, Major Archie Gates (Clooney), Sergeant First Class Troy Barlow (Wahlberg), Staff Sergeant Chief Elgin (Cube), and Private First Class Conrad Vig (Jonze) work together to steal the gold, but must also grapple with the after-effects of the Persian War and the fraught situation it created in the Middle East.
Critics largely praised Russell's effort, writing that the film "successfully blends elements of action, drama, and comedy into a thoughtful, exciting movie on the Gulf War." Years after its initial debut, Three Kings even earned a re-release in 2004 in the aftermath of the real life Iraq War, proving that Russell's story remained relevant for years to come.
Clooney and Russell were at odds during the filming of Three Kings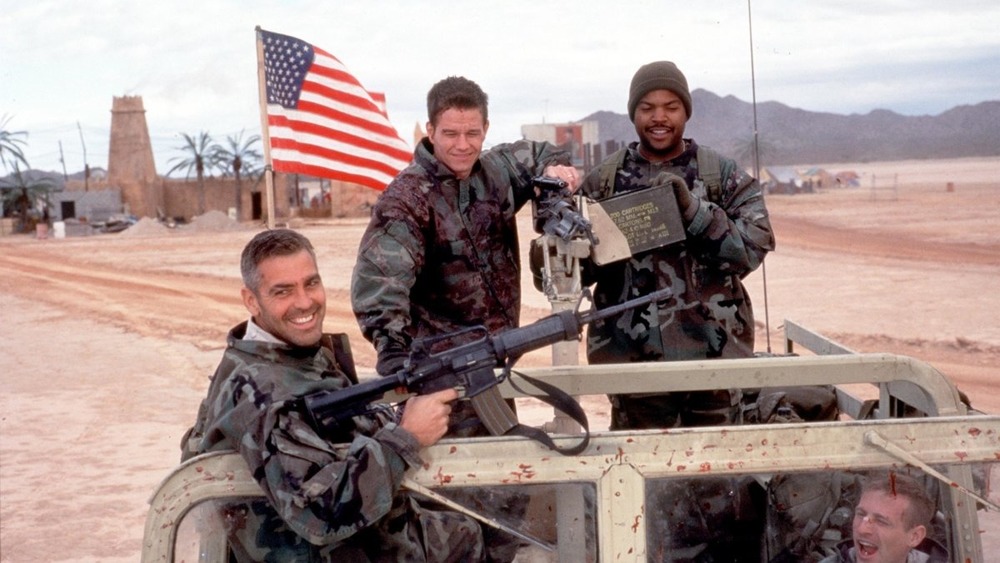 Warner Bros.
Three Kings was a critical and commercial success, but there was some real drama behind the scenes, specifically between Clooney and Russell. According to a feature in The Hollywood Reporter with producer Charles Roven, between budget cuts and scheduling issues affecting Russell and Clooney's packed schedule — the actor was still committed to E.R. during filming — the two nearly came to blows on set.
As Roven told THR, among other problems, a misunderstanding between Russell and Clooney when Russell spoke loudly to an assistant director as filming drew to a close. Though Russell was just trying to be heard on a loud set, Clooney assumed Russell, who does have a reputation for being a difficult director, was yelling at the AD. ""And George comes running over and goes, 'I told you, motherf****r, if you're going to pick on somebody, pick on me,'" Roven recalled. "And David goes, 'Why don't you just f*****g remember your lines for once?' And boom! They grab each other, and they're tussling. And so I pulled George away. That was it. But David is always only about the movie. And you have to respect that."
Though the two reportedly made up in the years since filming Three Kings, Clooney originally claimed that Russell head-butted him, while Russell countered that Clooney started the physical altercation. Luckily, it seems like the two have patched things up, but there's no question that Three Kings' set was home to plenty of drama.
Three Kings is available to stream on HBO Max now.