The Anne Hathaway Heist Movie That's Killing It On HBO Max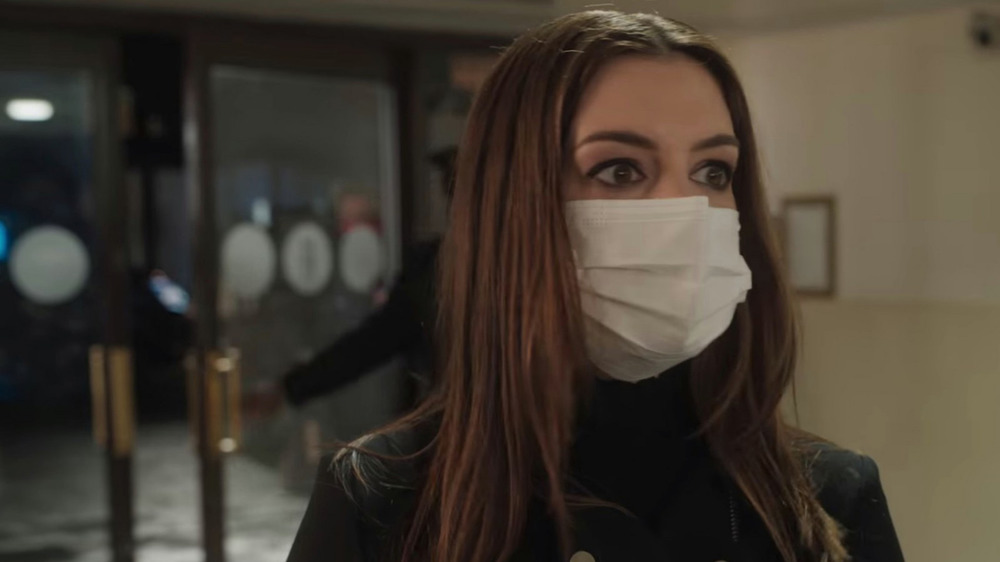 HBO Max
Anne Hathaway's latest project is killing it on HBO Max — and the entire thing was filmed during the COVID-19 pandemic.
Locked Down, a movie centered around the ongoing pandemic forcing lockdowns and quarantines across the world, stars Academy Award winner Hathaway alongside Academy Award nominee Chiwetel Ejiofior, with director Doug Liman (Edge of Tomorrow, The Bourne Identity, Mr. & Mrs. Smith) at the helm. As the film kicks off, unhappy and bored married couple Paxton (Ejiofor) and Linda (Hathaway) are stuck together under a massive lockdown in London, bored out of their minds and sick to death of one another. However, soon, they concoct a pretty crazy plan; thanks to Paxton's job as a delivery truck driver and Linda's global access as the CEO of a fashion company, the couple comes up with a scheme to steal a diamond from London's famous department store, Harrods.
This creative take on COVID-19 has become an instant hit on HBO Max, where it dropped on January 14, 2021. Here's why you should check out HBO Max's newest original heist film, Locked Down.
Locked Down was a labor of love for Doug Liman and its stars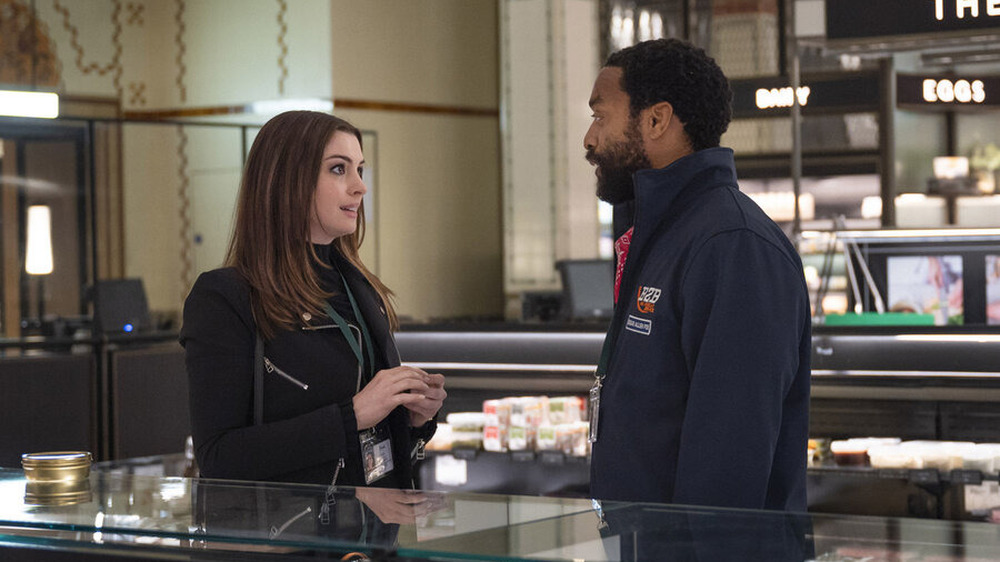 HBO
In an interview with Vulture in advance of the film's release, Liman explained how the film — which was written by Steve Knight and also stars Mindy Kaling, Stephen Merchant, Lucy Boynton, Ben Stiller, and Ben Kingsley, among others — came to be. According to Liman, he and Knight sold the script "on spec," an industry term which refers to a film that doesn't really have any financial or studio backing.
"The script and our experience of making the film are almost the same story," Liman recalled. "Because Steve and I are locked down and we're like, 'Let's escape by attempting this insane thing.' When there's nothing going into production, every actor is available. We'd be the first independent film. It's totally uncharted territory."
"And the story we're going to tell is this couple who attempt this audacious thing of robbing Harrods," the director also said. "I'm not sure which one was riskier: the stealing of the diamond or the attempting to make a film under these circumstances."
On top of everything else, the film was shot in just 18 days off of a first draft, and according to Vulture's feature, the actors involved knew that there wouldn't be any reshoots. "One particular day, it started raining when it wasn't supposed to and I needed to change the order of scenes," the director recalls. "I turned to Annie and Chiwetel and I was like, 'I have to shoot tomorrow's work today.' And Chiwetel's like, 'I haven't even looked at it yet.' And Annie's like, 'I started memorizing it but by no means do I have it memorized.'" As a solution, Liman literally taped the actors' respective lines throughout the room in places where their eye line would make sense on screen; apparently, this creative solution did the trick.
Locked Down also made history with its famous filming location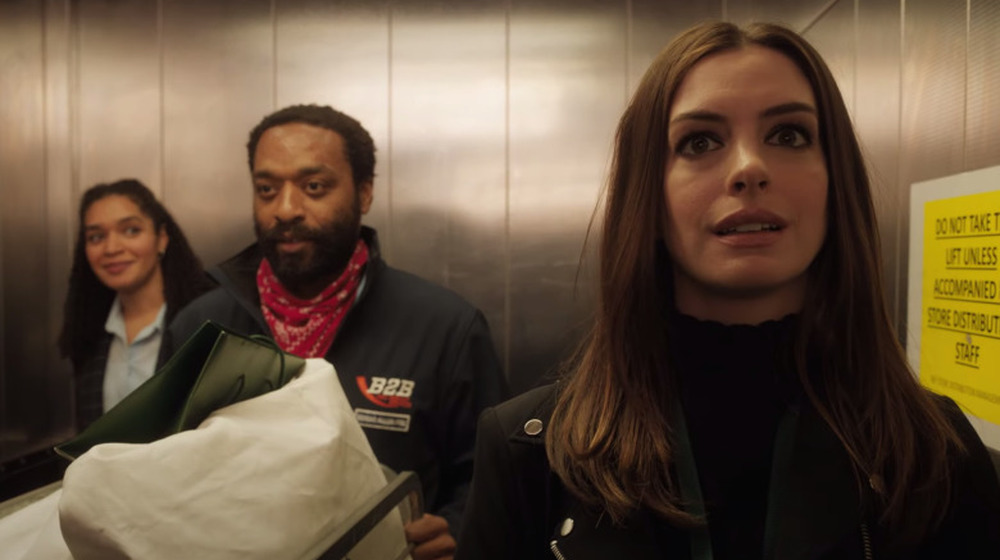 HBO
Beyond being one of the only films successfully made during the COVID-19 pandemic, Locked Down also made history in a totally unexpected way: it became the first film ever allowed to shoot on location at London's legendary department store, Harrods.
Liman told Vulture that in July of 2020, he contacted Harrods, anticipating plenty of pushback from the store. "We said, 'We don't have a script. We don't have an idea for a movie. In fact, if you don't say yes, we're not going to write the script because we don't have a Plan B. It can only be Harrods,'" Liman said. "Under normal circumstances, Harrods would never have said yes. But again, these are not normal circumstances."
Not only that, but Harrods ended up letting Liman and his cast and crew into its legendary vault, despite denying access at first. "We decided we wanted to shoot in the Harrods vault — that's where the diamond [the characters want to steal] would come from," the director revealed. "And Harrods was like, 'No, that's our vault.' And we're like, 'Okay, would you let us just see your vault? Just so we can try to re-create it somehow?' It's in this secret place in the building. They took our production designer and he took some pictures.
Clearly, as Liman tells it, Harrods changed course on the issue: "From there, they were like, 'Okay, we'll let everybody in. You can shoot in the vault. You just can't show where it is in the building.' I found myself in the vault with my producer Alison Winter. There's an air lock to get in. The person who brought us there went out. I look at Alison and I'm like, 'We are alone in the Harrods vault. We have literally become one with our characters.'"
Locked Down is streaming on HBO Max now.