Get A Look At New Spider-Man 3 Set Photos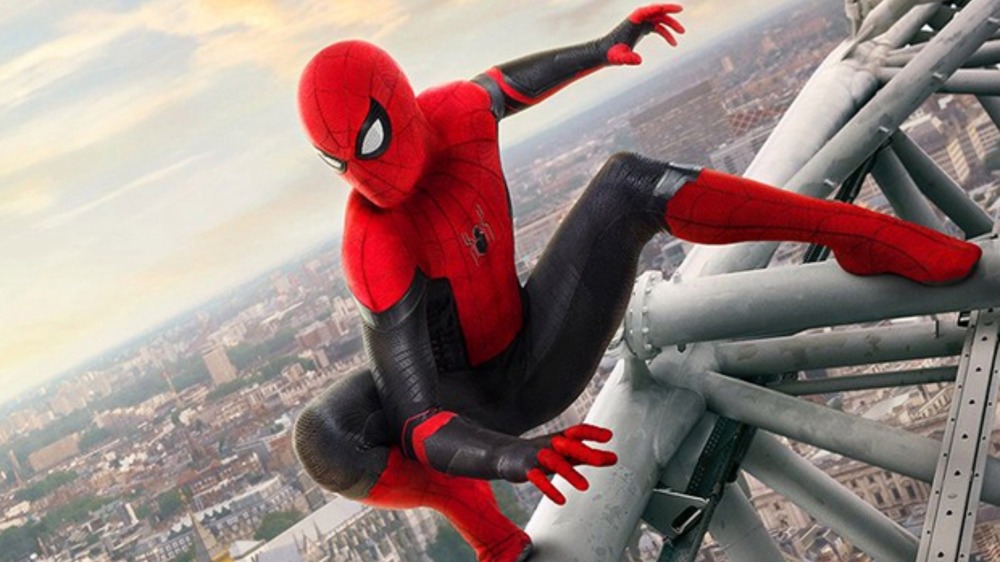 Marvel Studios/Sony Pictures
While the details surrounding Peter Parker's latest adventure in the MCU remain underwraps, Just Jared's new Spider-Man 3 set photos may have just revealed the film's setting (click through to have a look).
After Spider-Man: Far From Home saw Peter (Tom Holland) and his pals head to Europe for a school trip, the third film in the franchise appears to bring the gang back to New York just in time for Christmas. If the whole movie does take place around Christmas time, it would be incredibly fitting given all of the exciting casting news coming out about Spider-Man 3, because if the movie actually serves up all of the returning actors that are rumored to appear, then fans will certainly feel like they're receiving a gift. (And it also helps that the movie is slated for a December 17, 2021 release.)
So far, Marvel hasn't released any official photos from the set, but fans have been snapping pics as the movie films on the streets of Atlanta. And the latest pictures reveal that MJ (Zendaya) will be working at a patisserie that's all decked out for the holidays at some point during the movie. 
The photos also offer up a look at Peter, who seems to be visiting MJ at work during the scene. According to JustJared, Ned (Jacob Batalon) appears to be working in the bakery, too, and the site's report suggests Peter may be trying to ask MJ something when he visits her and Ned. Adding to the sweetness of the scene, there are several photos of Holland walking down a snowy street carrying a piece of paper that, knowing Peter, could be a speech he can't quite work up the courage to give to his crush.
The new Spider-Man 3 photos show Holland suited up as Spidey again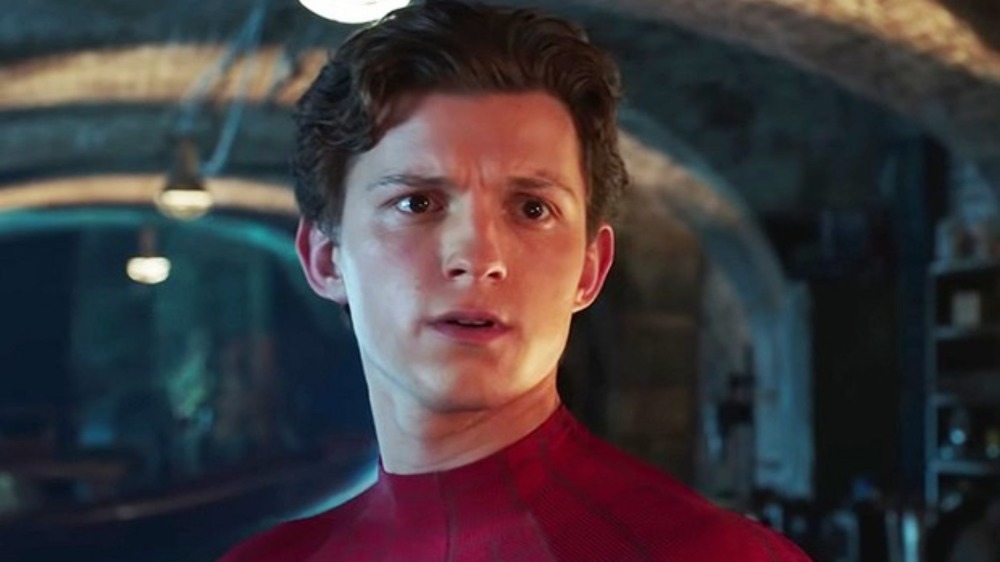 Marvel Studios/Sony Pictures
In addition to the Christmas setting, another batch of photos shared by JustJared show Holland back in Spider-Man's suit again. Those photos are a bit more cryptic, but reports from fans indicate that the web-slinger is seen hopping from car to car alongside an unidentified younger co-star.
But despite there being minimal context for the set photos, just knowing that the film is actually coming together is exciting all on its own. Even though Marvel hasn't shared any plot details about the upcoming movie, the casting rumors and announcements have been wild. So far, Alfred Molina has been confirmed as Doctor Octopus (a role he originated in the Tobey Maguire Spider-Man films), Jamie Foxx is back as Electro after he first played the role in Andrew Garfield's The Amazing Spider-Man 2, and Benedict Cumberbatch is bringing Doctor Strange to the party.
Additionally, there are rumors that Maguire and Garfield are both in talks to appear, which would unite all three versions of Spider-Man in one film, potentially leading to a live action Spidey multiverse. Of course, that's just speculation at this point, but thanks to the new set photos, one thing we now know for sure is that Spider-Man could be poised to save Christmas 2021, and we couldn't be happier about it.