WandaVision's Rotten Tomatoes Score Is Turning Heads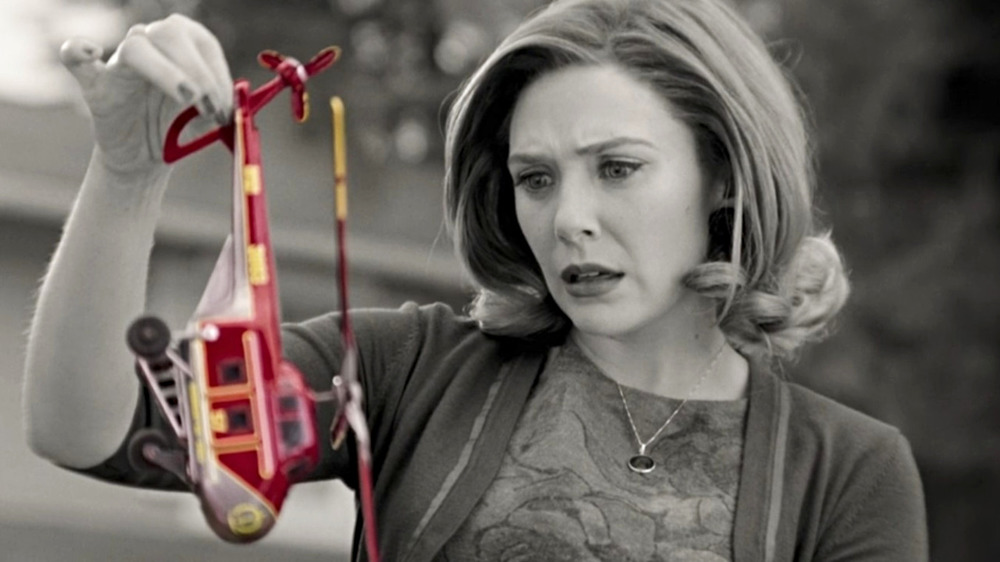 Disney+
Thanks to its sitcom homages and intricate easter eggs, WandaVision is quickly setting itself apart from previous Marvel TV series, and critics are taking notice. The series, which follows Wanda Maximoff and the mysteriously revived Vision as they start their married life as a normal couple in the small town of Westview, is earning high praise for its inventive format. But even when you factor in its originality, no one could have foreseen just how impressive WandaVision's Rotten Tomatoes score would be.
As of writing, the first Disney+ Marvel series has a Tomatometer score of 97%, making it the highest rated show or movie in the MCU to date. That's right, season 1 of WandaVision is currently scored higher than Black Panther (96%), Iron Man (94%), and even Avengers: Endgame (94%).
If we take movies out of the equation, the gap widens even further. The second highest rated Marvel series is Marvel's Agents of S.H.I.E.L.D., which isn't too far behind WandaVision with its 95% score. But the next Marvel series on the list is Daredevil (92%), followed in a distant fourth place by the trio of Runaways, Cloak and Dagger, and Luke Cage, which all have a score of 87%.
For critics, WandaVision's appeal is tied directly to its genre-busting, sitcom style format. Time critic Eliana Dockterman declared the show "the future of the MCU," while Melanie McFarland of Salon wrote, "This is soaring, original unreality worth seeing through to the finale, be it bitter or sitcom sweet."
WandaVision's approval rating among fans is more of a mixed bag than its Rotten Tomatoes score suggests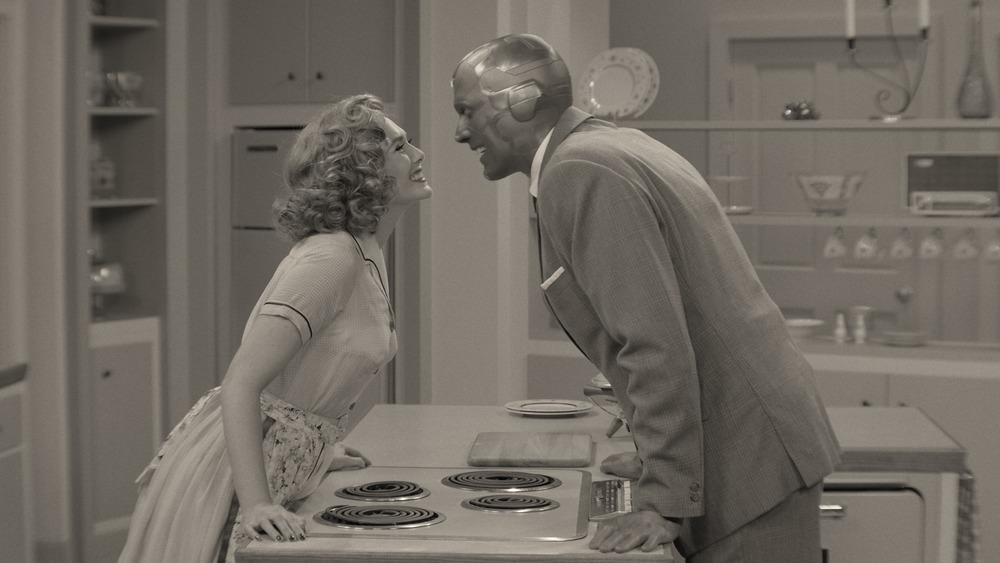 Disney+
Of course, it should be noted that all of WandaVision's reviews haven't been glowing. After the first two episodes, it has an 82% score among fans on the Rotten Tomatoes site. Meanwhile, some critics have taken the show to task for getting off to a slow start.
Roxana Hadadi of RogerEbert.com wrote in her review: "Once WandaVision starts recycling the same content in each episode, it becomes difficult to ignore that the show's primary interest is playing with form rather than propelling its story forward." And Jeremy Jahns of JeremyJahns.com lamented, "As the show goes on and starts coming into focus, maybe it'll hit the vibe of that twisted Twilight Zone reality I think they might be going for here. But for my money, I think they should have hit that in the first couple episodes."
Still, the buzz surrounding WandaVision remains strong, and it's hard not to admire the MCU for taking such a big swing and releasing such an unusual series as the franchise's first Disney+ show. Decider critic Joel Keller summed up WandaVision's appeal best, writing, "Nostalgic, fun, and intriguing all at once, it's a successful mix of two genres that no one would have ever thought to put together."
Overall, WandaVision's Rotten Tomatoes score sets a high bar for future Disney+ MCU shows to clear. But more importantly, the sitcom-superhero hybrid is proving that even the weirdest corners of the Marvel universe can keep viewers entertained and excited to see where the franchise goes next.