The Surprising World Leader That Influenced Jared Leto In The Little Things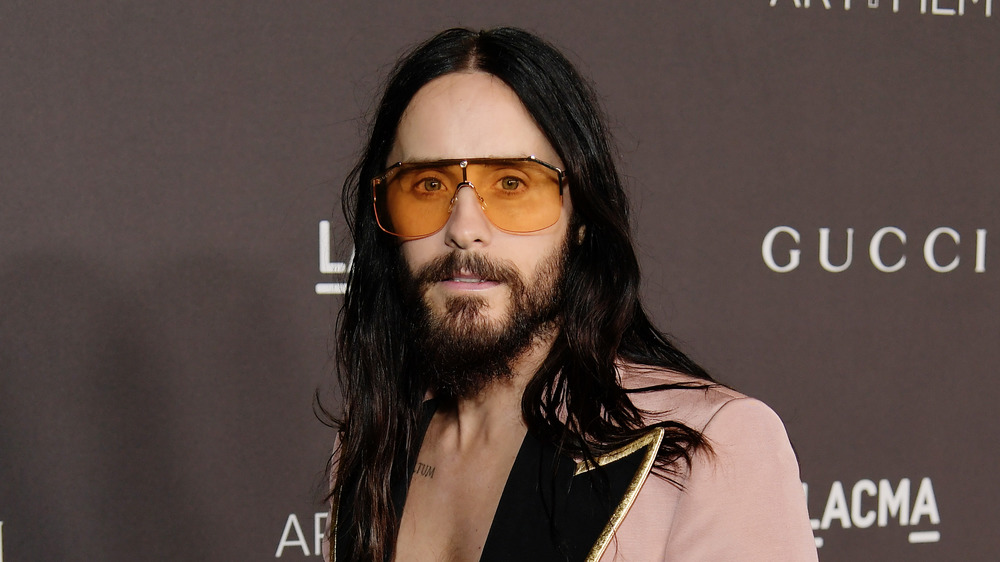 Neilson Barnard/Getty Images
As a part of Warner Bros.' new hybrid release strategy, the arrival of The Little Things on the HBO Max streaming service and limited theaters across the United States is imminent. Primed for a January 29 premiere, this psychological crime thriller stars Denzel Washington as Sheriff Joe Deacon, who, alongside Jim Baxter (played by Rami Malek), must track down and stop a serial killer. All the while, their respective factions — the Kern County and L.A. Sheriff's Departments — clash in the midst of the investigation. Despite their conflict, they come up with the shifty Albert Sparma, portrayed by Jared Leto, as their prime suspect.
Given his track record playing similar characters, Leto is the perfect candidate to take on the dark, eerie role of Albert Sparma. After all, as evidenced by his method work for the likes of Suicide Squad and Blade Runner 2049, he's willing to go to great lengths to put out the most genuine and transformative performance he possibly can. In preparation for The Little Things, Leto's regimen proved no different, as he sunk his teeth into the part to make it his own. In the process, he found an unexpected source of inspiration for a key aspect of Albert Sparma's characterization, which may seem unimportant, but actually makes a serious impact.
Jared Leto looked to Kim Jong-un to put the finishing touches on his performance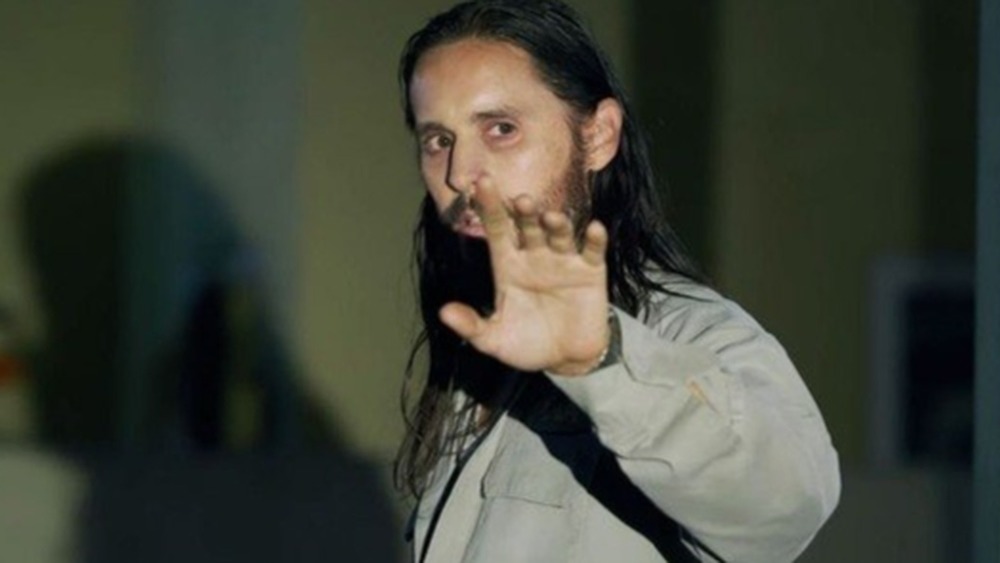 Warner Bros.
As a part of The Little Things' promotional tour, Looper had the chance to attend a virtual press junket with the cast and crew behind the film. During the event, Leto fielded a couple of questions about his character Albert Sparma and the physicality that went into bringing him to life on screen. First and foremost, he addressed the level of prosthetics necessary to fully realize Sparma. "I'm in different color eyes, I had a different nose, we had some other prosthetics, different teeth," Leto shared. He continued, mentioning with a laugh that he and director John Lee Hancock went "looking for the very worst wig in all of Hollywood" for him to wear, but narrowly came up short.
Aside from Sparma's physical appearance, Leto also touched on some of the character's mannerisms, namely his unnatural walk. He shared, "The walk, I actually took it from Kim Jong-[un]," then added, "I thought that Sparma feels pretty powerful when he walks across a room, so I kind of got into that way." Comparing that description to footage of the North Korean leader making his signature power-walk, it's easy to see where Leto found inspiration in trying to make his big-screen alter-ego appear more imposing.
Even still, this is a rather odd source of inspiration to be sure, considering it's not every day that thespians cite dictatorial leaders as their performative muses. But if it takes Jared Leto's Albert Sparma from good to great, then you can't argue with the effectiveness of the actor's methods.
The Little Things will arrive in select theaters and on HBO Max on Friday, January 29.