The Boys Interview That Has Us Concerned For Butcher In Season 3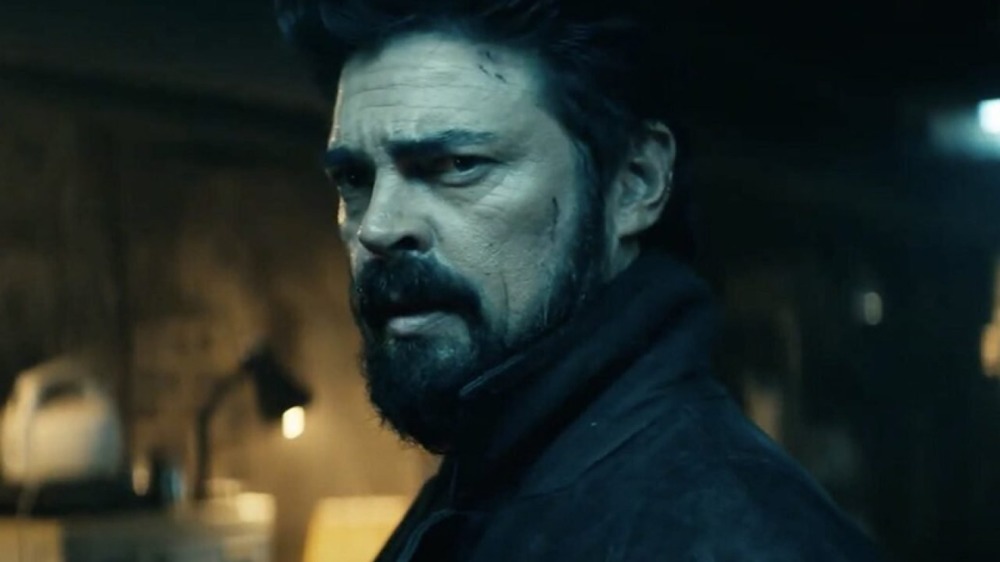 Amazon Studios
There could be dark days ahead for Billy Butcher (and his fans) in The Boys season 3 — and even darker ones in seasons to come if showrunner Eric Kripke's December 2020 interview with Consequence of Sound means what we think it does.
During a wide-ranging interview that touched on everything from the showrunner's favorite musical moments from The Boys to his fears about how season 2 would be received, he revealed that Butcher is The Boys' comic book creator Garth Ennis' favorite character he has ever created. As a result, Kripke has vowed to get Butcher right, which seems fairly innocuous until you take a closer look at the supe-hating rogue's arc in the comics.
As Kripke shared with Consequence of Sound, Ennis hasn't been precious about Amazon's The Boys deviating from the comics, but he did ask the showrunner to take extra care with Butcher. "At one point, I approached him and said, 'It's a different medium. It's going to have to be different,'" Kripke said. "And he knew, because he had been through Preacher, and so I said, 'Tell me what's important to you.' I had the same conversation with Darick Robertson, the illustrator and co-creator, and Garth was like, 'Just get Butcher right.'"
Unfortunately, getting Butcher right may also mean turning him into the show's true villain before the series comes to an end.
Billy Butcher's arc in The Boys comic book could point to the character making a shocking choice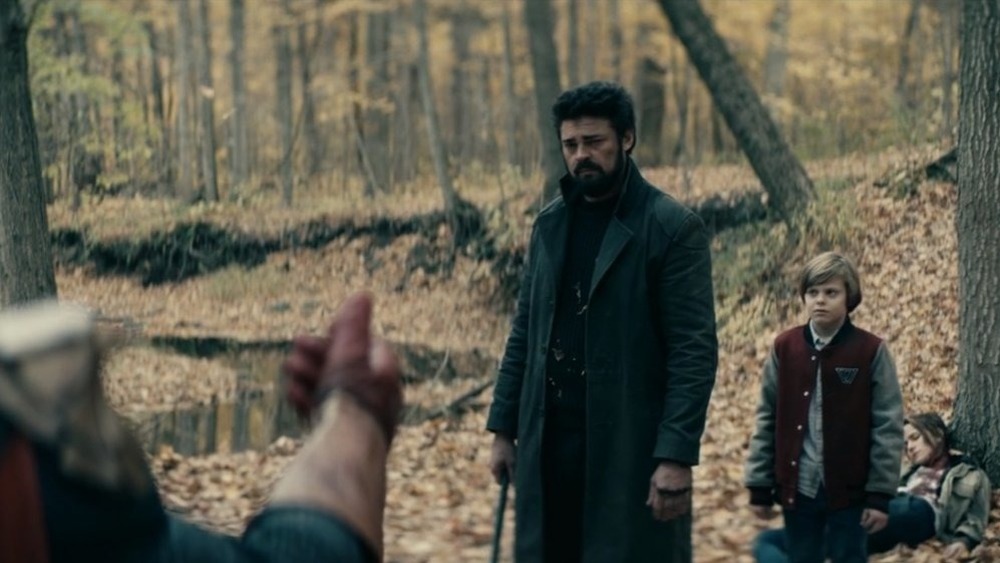 Amazon Studios
Major spoilers for The Boys comics ahead.
Right from the start, Butcher has been presented as a man on the edge. Throughout season 1, his vendetta against Homelander leads him to make a number of decisions that are dangerous for him and his team, culminating in him attempting to blow up himself and a baby if it means taking down the leader of the Seven, too. But Butcher's hail mary fails and Homelander ends up helping him, in a twisted sort of way, by revealing that his wife, Becca, is alive and well.
But by the end of season 2, Butcher loses Becca for good when her son Ryan's laser blast accidentally kills her. It's clear at this point that his mission to eradicate the world's supe population is the only thing he has left. And Kripke's reveal that he's vowed to keep Butcher close to Ennis' vision of the character means fans may be forced to watch him become the show's ultimate big bad.
In the comics, Butcher ultimately not only betrays Mother's Milk, Kimiko, and Frenchie, he murders them when they attempt to stop him from going through with a plan to kill every supe on the planet. This leads to a final confrontation between Hughie and Butcher, wherein Hughie is forced to kill his mentor to stop his genocidal goal.
It's impossible to say whether or not the show will go down the same bleak path. But now that Mallory has offered Butcher the funds to start his own government-sanctioned team to keep an eye on supes — which is how the comics start — it would be wise for fans to keep an eye for signs that the beloved character is following in the murderous footsteps of his comic book counterpart.