The Unexpected Step Denzel Washington Takes Before Signing On To A Movie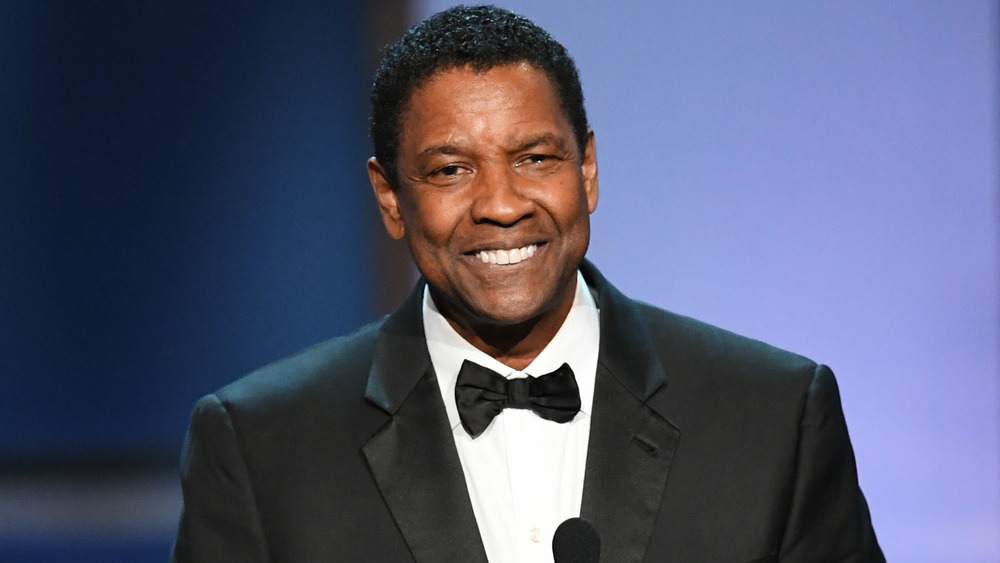 Kevin Winter/Getty Images
Ask 100 actors how they decide to sign on to a particular film, and they'll give you 100 different answers. Some might be racing to board the project without ever reading the script, thrilled enough with the premise alone to want to be a part of it. Others may be captivated by the film's story, or its characters, or its 11th-hour plot twist that they didn't see coming. Some might want to work with the director that's attached, and others could simply be looking to shake up their résumés with a comedy after they've done drama after drama (or vice versa). 
When it comes to Denzel Washington, who's starred in everything from Malcolm X to Remember the Titans to The Equalizer, all those possibilities are plausible. But Washington's experience as a producer and director — with titles like Antwone Fisher, Roman J. Israel, Esq., and the recently released Netflix feature Ma Rainey's Black Bottom under his belt — has shaped his decision-making process in a noteworthy way, resulting in him taking an unexpected additional step before he signs on to a project.
Denzel Washington does his research with IMDb Pro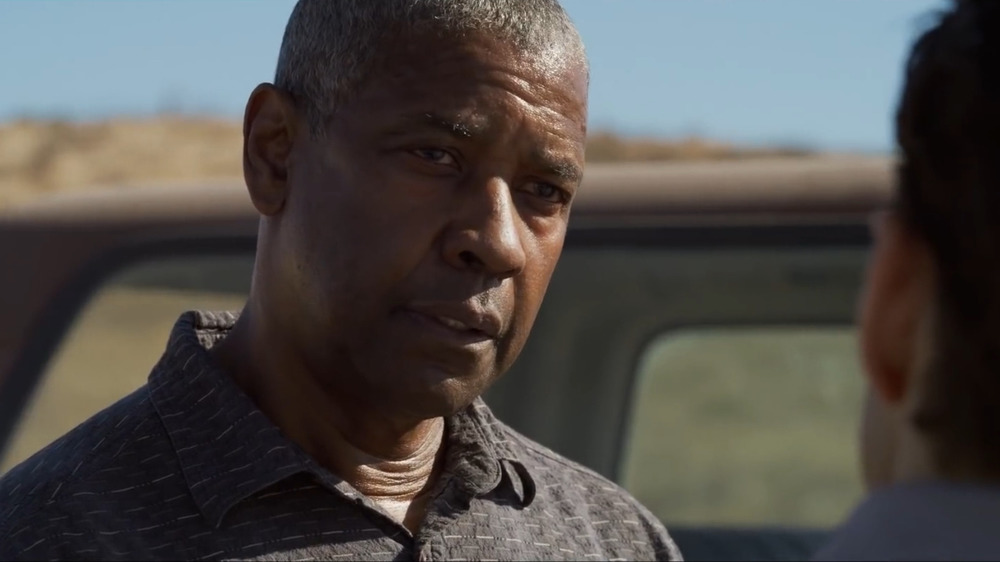 Warner Bros. Pictures
During a digital presser for Washington's upcoming film The Little Things, at which Looper was present, Washington revealed that he scopes out his potential collaborators on the online database IMDb, using his IMDb Pro account, to get a feel for the type of movies and/or shows they've worked on. "I'm the IMDb Pro master, so I'm always — just from [my experience] as a director — I'm always looking up IMDb [credits], looking everybody up, what they've done," Washington said. 
Now, scanning through a performer or filmmaker's IMDb profile isn't an unusual practice. Need to recall what a screenwriter worked on before they hit the big time with a breakthrough script? IMDb's got everything listed. Scratching your head, trying to figure out where you've seen Beth from The Queen's Gambit before? You guessed it: IMDb's the place to find the answer. Washington takes things a step further by utilizing an IMDb Pro subscription, which provides access to information on titles that have yet to be released, box office statistics that aren't available to the public, and a whole lot more. Plus, there are some extra tools that industry insiders, actors, and filmmakers can utilize. 
It's quite unexpected to hear that an Academy Award-winning A-lister like Washington takes the time out of his own busy schedule to read up on the people he has a chance to collaborate with, as opposed to, say, having an agent or personal assistant do the vetting for him. But it's both commendable and crucial to Washington's process, since knowing what the people he might work with in the future have worked on in the past has helped him make decisions about signing on to projects. 
Such was the case with The Little Things. Oscar-winner Mark Johnson co-produces the movie, and his previous work on films like Rain Man, The Notebook, Won't Back Down, and Logan Lucky sealed the deal for Washington to join as lead character Joe "Deke" Deacon, a deputy sheriff working in Kern County, California. Washington stars opposite Malek as Los Angeles Sheriff Department Sergeant Jim "Jimmy" Baxter in the film, which sees the pair's characters investigating a suspected serial killer, played by Leto.
"I would be remiss if I didn't, if we didn't, talk about the pedigree of our producer Mark and the films that he's made, and the quality level of the films that he's produced," said Washington. "So to be quite honest with you — and I'm not just saying it because he's sitting here — that was a factor for me. The script, obviously; the director [The Blind Side and Saving Mr. Banks' John Lee Hancock], obviously; [and] the other two actors. But even before I knew they were involved, the pedigree of the producer spoke volumes to me."
Quite clearly, Washington's status as an "IMDb Pro master" served him well when it came to The Little Things. Those interested can catch the psychological crime thriller when it arrives in select theaters and on HBO Max on Friday, January 29.