Steve Carell In Talks To Join Minecraft Movie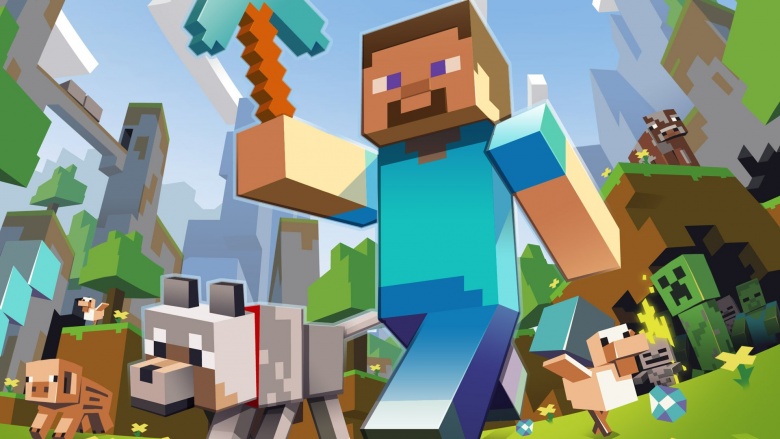 The upcoming live-action adaptation of Minecraft may have landed its first star.
Variety reports that Steve Carell is in talks to join the ensemble cast of the flick based on the hugely popular video game. Nothing is confirmed yet, but it's definitely a good sign.
It's Always Sunny in Philadelphia creator Rob McElhenney will direct the movie based on a script by Pan writer Jason Fuchs.
If you haven't been around a gaming console or a teenager in the past decade or so, Minecraft debuted in 2009 and it allows players to create their own avatars and build an environment using textured cubes in an open-ended 3D world. There are a couple different gameplay modes including survival, creative, and adventure.
There's next to nothing known about the plot of the movie, or how it will connect to the game. There's also no sign that the film will be animated, but it seems likely that CGI will be a part of constructing the movie's landscape.
Of course, Carell's interest isn't all that surprising. He's a father to a 15-year-old and 12-year-old, and he's recently turned much of his focus to kid-friendly fare like Despicable Me, Turbo, and his adaptation of Alexander and the Terrible, Horrible, No Good, Very Bad Day.
The Minecraft movie is set to hit theaters May 25, 2019. While we wait, check out a few video game movies that never came to fruition.