Minecraft Movie Adds Pan Screenwriter To Inventory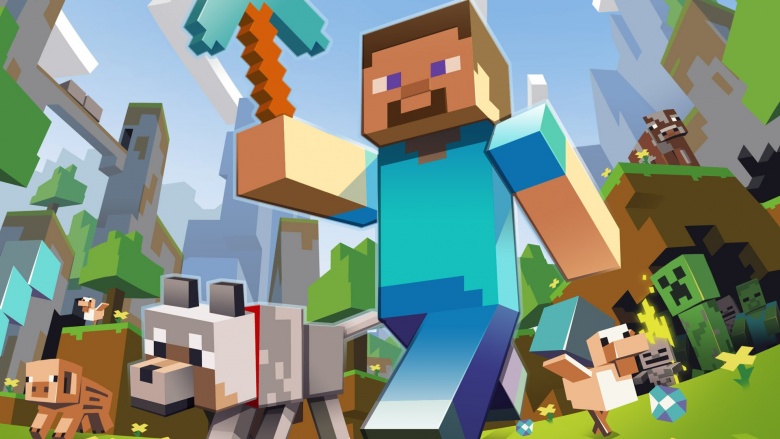 It's Always Sunny in Philadelphia creator and co-star Rob McElhenney is directing a Minecraft movie for Warner Bros., and he'll get a little help crafting the script.
Variety reports that Pan screenwriter Jason Fuchs has been brought aboard to develop the screenplay for a live-action adaptation of the hugely popular video game. Doctor Strange scribe Jon Spaihts wrote the first draft. Warner Bros. acquired the film rights to the game franchise from Swedish developer Mojang back in February.
In the game, first introduced in 2009, players create their own avatars and build virtual environments using textured cubes in a vast, 3D world. While players have a tremendous amount of freedom to explore the world however they like, there are several different gameplay modes that include survival, creative, adventure, and spectator. But the game's open-ended nature and lack of an overarching storyline means filmmakers could likely take the movie in just about any direction.
Fuchs made his screenwriting debut with 2012's Ice Age: Continental Drift, then wrote the hit Nickelodeon movie Rags, based on the Cinderella fairy tale. He reportedly put together a draft for the upcoming Wonder Woman movie, but io9 said director Patty Jenkins went with a different script. Variety reports he's also currently working on an adaptation of DC Comics' Lobo.
Minecraft is scheduled to hit theaters May 25, 2019. In the meantime, check out a few video game movies that never came to fruition.