Neil Gaiman Teases The Return Of This God In American Gods Season 4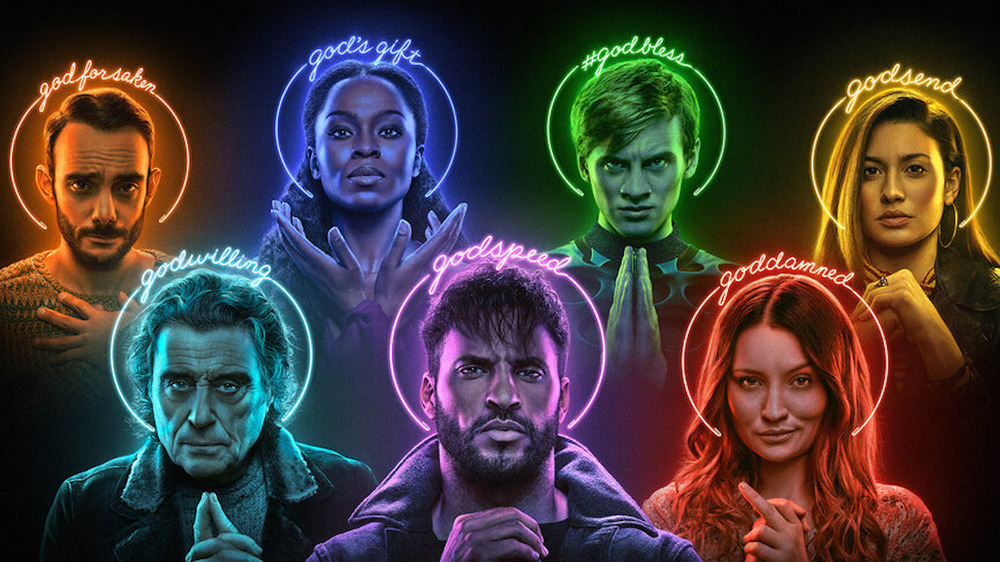 Starz
What is the future of Media? It's not only a question for those surveying the mass communications landscape; it's a question fans of American Gods might be asking about the character played by Gillian Anderson on the Starz series, now in its third season.
In an interview with Digital Spy, American Gods author Neil Gaiman said he doesn't know how Media might appear on the show in the future. Based on Gaiman's 2001 novel, the series is set in a world where Old Gods such as Odin (Ian McShane), and the trickster god Anansi (Orlando Jones), face irrelevancy and even death as mortals cease to worship them, and a band of ascendant New Gods move in on their turf. Among the New Gods is Anderson's Media who, in the first season, appears in the form of Marilyn Monroe, Lucille Ball, and David Bowie in her capacity as liaison for the likes of Mr. World (Crispin Glover).
Anderson departed the show after the first season, and Media — appearing as a reflection of celebrity-obsessed culture — evolved into New Media (a personification of social media), played by Kahyun Kim. It was a natural progression for the New Goddess, said Gaiman.
"When I wrote the book, even when we were making season 1, it felt like Media was monolithic; that you could go, 'Ah, over here is the media, and look, it is represented by a Lucille Ball/Lucy Ricardo character, who is also somehow a newsreader, who is also every icon of media,'" he said, before adding, "By season 2, everybody was going, 'We don't think that's what Media is right now.' We had a fabulous idea of, 'OK, well, then, New Media.'"
Now, Gaiman says that New Media feels "fragmented," and is not in the third season.
How might Media return?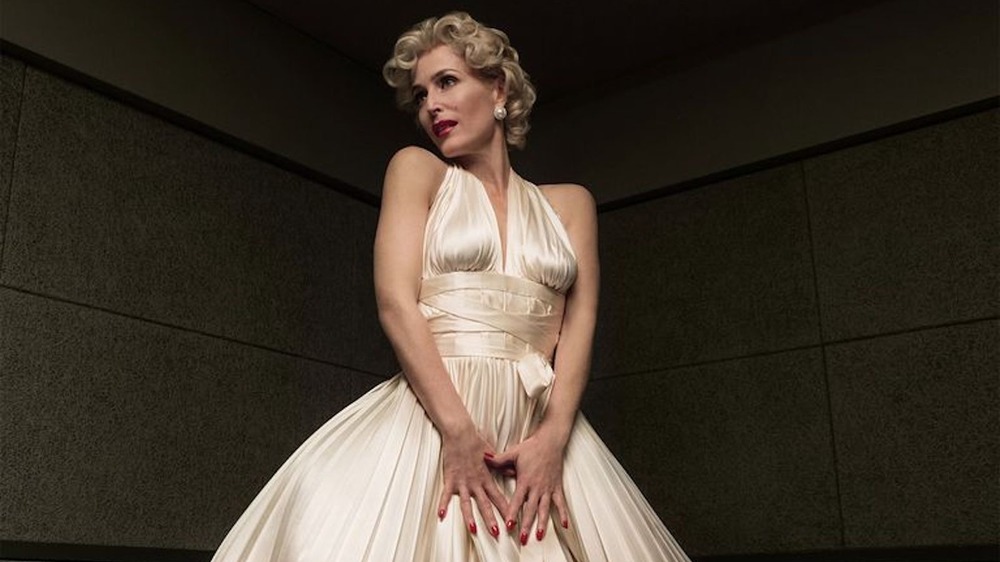 Starz
"We took a lot of that role, and divided it up amongst these sort of social media entities that you got to watch Ms. World [Dominique Jackson] interacting with," he said, referring to the third season premiere, "A Winter's Tale." 
But Gaiman suggests that Media might change again, and return in the potential fourth season. "I think by season 4, Media may well have settled down and become something else again, both more powerful and less powerful than it was in season 1."
American Gods has a track record of adapting characters to stay current within its immense timeline, such as Mr. World's change from a White man to a Black woman because, as she says in the new season premiere, "white guys are not on trend." So by the time American Gods enters its fourth season, who knows what shape Media, or media, will be in? Maybe she'll arrive as Bite-Sized Media, or as a celebrity TikTok video.