The Mandalorian Was An Even Better Series In 2020 Than You Realized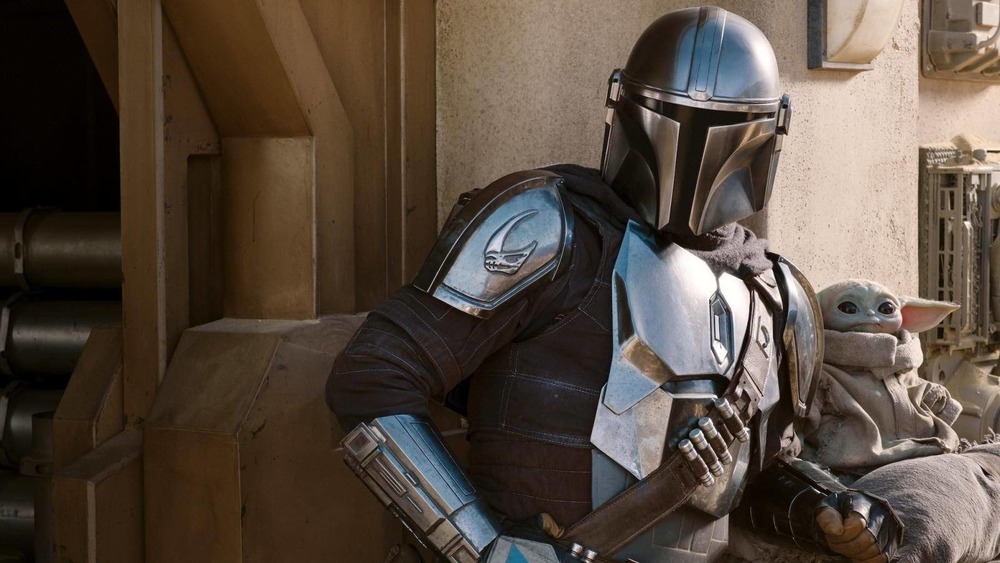 Disney+/Lucasfilm
2020 started off pretty well for the entertainment industry. Parasite made Oscars history by becoming the first non-English language film to win Best Picture. An exciting new chapter of the Marvel Cinematic Universe was on the horizon with Black Widow and The Eternals set to be released later in the year, and before Soul absolutely ruined us emotionally and existentially, Pixar was already making us tear up thanks to Onward. 
Naturally, 2020 ... happened, and the entertainment offerings were pretty slim for a majority of the year. Virtually every major tentpole feature got pushed into 2021, but it wasn't all bad news. There was still plenty of entertainment to be had — provided you had access to the right streaming services. 
With nothing else to do for most of the year, a lot of people did the heroic thing and stayed home without coming into contact with anyone else and simply watched TV. And when we say watched TV, we mean a ton of TV. Nielsen recently came out with its analytics for the previous year showing what people streamed the most across various platforms (via The Hollywood Reporter). In terms of series that originated on a streaming service (sorry, The Office), the list contains plenty of titles you'd expect like The Crown and Tiger King, both 2020 Netflix standouts. In fact, only one Disney+ series managed to crack the Top 10, but it definitely left its mark. 
14.52 billion minutes of The Mandalorian were watched in 2020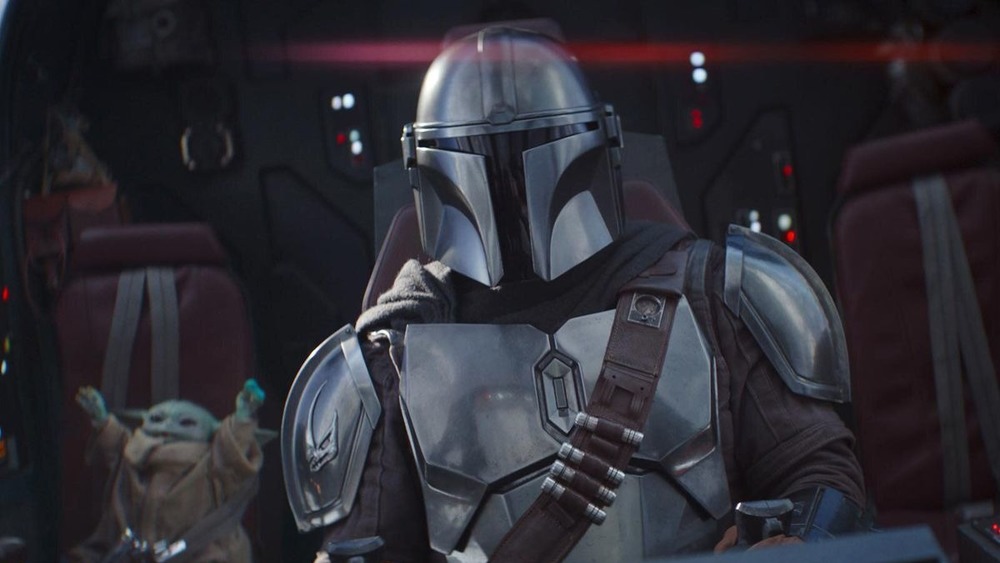 Disney+/Lucasfilm
When looking at original streaming series, it's abundantly clear that people were glued to their Netflix accounts in 2020. Netflix took nine out of the top ten spots, with Ozark claiming the top position with a total of 30.46 billion minutes watched in the last year. 
The only non-Netflix series to make it into this good company is Disney+'s The Mandalorian, which came in at number five with a total viewership of 14.52 billion minutes watched. Can we express that in parsecs? No. But to put it in some kind of perspective, all those billions of minutes equate to over 27,600 years of linear time.
While Netflix deserves a victory lap for all of its popular original programming in 2020, we're thinking Disney isn't beating themselves up too badly. If you look at the Nielsen ratings for the most-watched feature films on streaming services in 2020, Disney+ easily comes out ahead. Surprisingly enough, Hamilton didn't take the top spot; that distinction goes to Frozen 2, which Disney released on its streaming service back in March when lockdowns from the COVID-19 pandemic first went into effect in much of the world. The icy sequel accumulated 14.92 billion minutes of viewing time in 2020. 
As we learned from the biggest announcements at Disney's Investor Day, the studio has big plans for its streaming platform moving forward. In the years to come, it's highly possible these Nielsen metrics won't be so Netflix-skewed as the streaming wars really begin to heat up.