Artemis Fowl 2 - Everything You Need To Know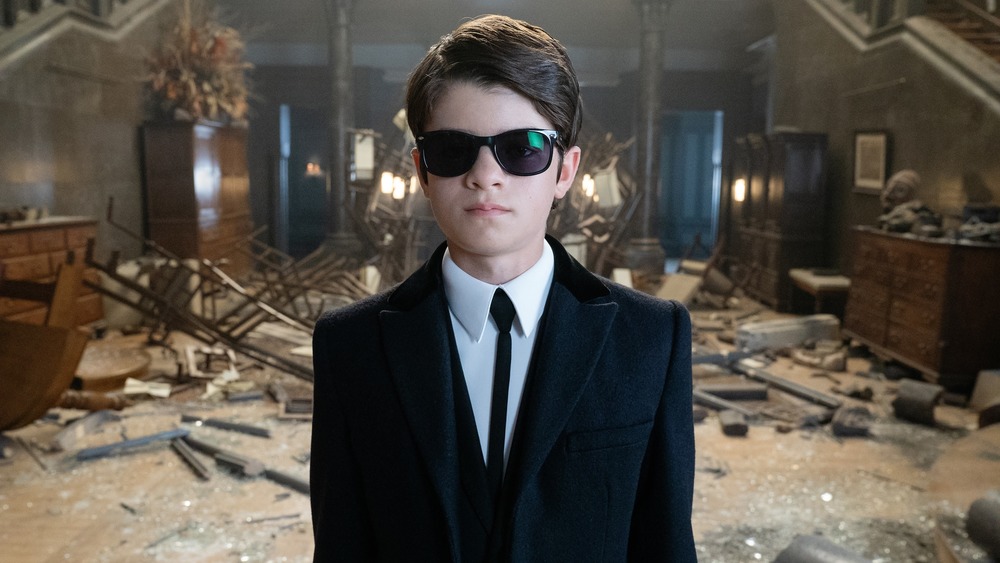 Nicola Dove/Disney Enterprises, Inc.
Contains spoilers for "Artemis Fowl."
It took almost 20 years for "Artemis Fowl," the YA fantasy novel series by Eoin Colfer, to get a movie adaptation. How long will fans have to wait for a sequel? And considering the tepid response from audiences and critics alike (the movie has a dismal 8 percent rating on Rotten Tomatoes) to director Kenneth Branagh's film when it was released on Disney+ in June 2020, will there even be a sequel? We don't know! Disney hasn't announced anything yet. But we do have some ideas for what could happen in a sequel, should Disney decide to move forward with one.
Colfer's series consists of eight novels, so there's plenty of source material for a sequel. The movie draws extensively from the first two novels. It makes a lot of changes from the books, and the most significant story change is the creation of the Aculos, a magical MacGuffin that drives the plot of the film, as various parties try to find and hold on to the glowing golden acorn that can open portals between worlds. At the end of the movie, Artemis Fowl Jr. (Ferdia Shaw) keeps the Aculos from falling into the hands of mysterious and nefarious pixie Opal Koboi (Hong Chau), who isn't able to destroy the world like she wanted but does escape. Artemis vows to come after her along with his friends, which sets up a place for a sequel to pick up.
When will Artemis Fowl 2 be released?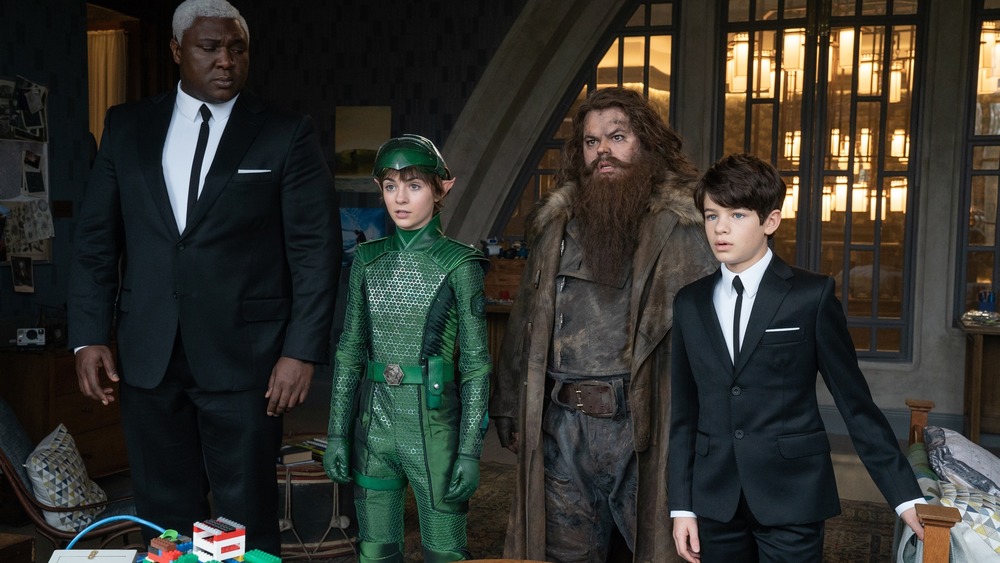 Nicola Dove/Disney Enterprises, Inc.
At the end of "Artemis Fowl," elf cop Holly Short (Lara McDonnell) is tasked with investigating a list of Opal Koboi's accomplices, which could set up a sort of video game plot in "Artemis Fowl 2," as Holly, Artemis, and their allies track down and fight mini-bosses as they get progressively closer to the final boss, Opal Koboi. These accomplices could be characters from across the "Artemis Fowl" series, like Oro, the ancient fairy soldier Koboi brought back from suspended animation to help her in her mission to exterminate humans, or Damon Kronski, the evil Extinctionist who helped Koboi gather rare and powerful animals to use for sinister purposes. The filmmakers might follow the plot strand from the second book that wasn't used in the movie, where Koboi and LEP turncoat Briar Cudgeon (Joshua McGuire) orchestrate a goblin rebellion in the magical territory Haven City, or they might skip ahead to later in the series when Koboi is waging a more open war on humanity.
Who is starring in Artemis Fowl 2?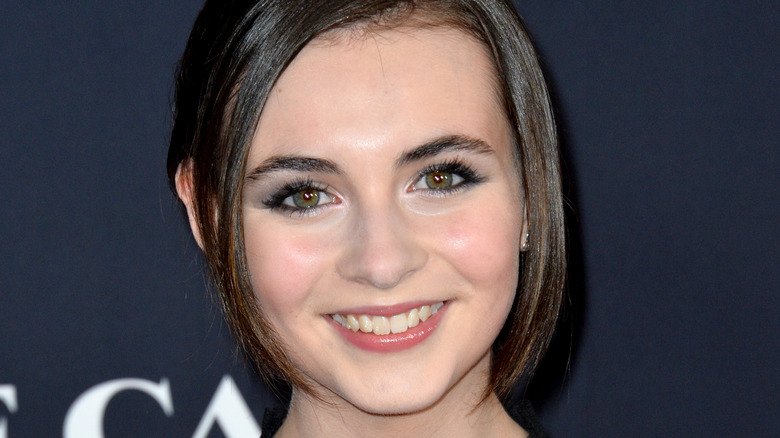 Featureflash Photo Agency/Shutterstock
As for the cast, none of the main characters died at the end of "Artemis Fowl," so they're all on the table to return. Ferdia Shaw and Lara McDonnell would be locks to return, and Chau, Colin Farrell (Artemis Fowl Sr.), Josh Gad (Mulch Diggums), Judi Dench (Julius Root), Nonso Anozie (Dom Butler), and Tamara Smart (Juliet Butler) could all come back as well. That is if "Artemis Fowl" gets a sequel, and that's a big if.