Why Artemis Fowl Looks So Familiar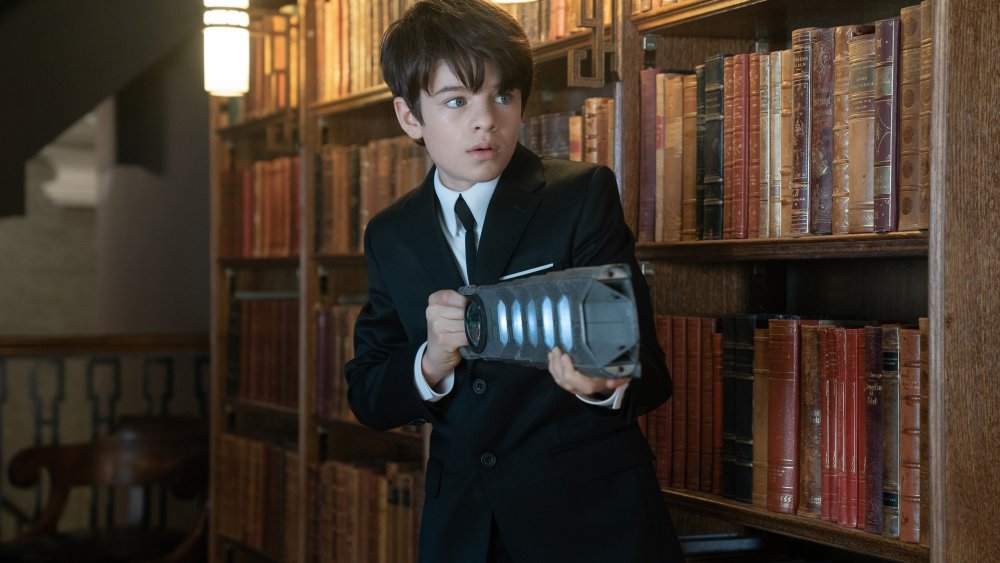 Disney+
At long last, Disney is getting ready to drop its feature film adaptation of Eoin Colfer's popular Artemis Fowl novels, a sure treat for fans of YA fantasy. At the center of this whimsical tale is the titular Artemis, played by a young actor with a notable lineage in the industry.
The Artemis Fowl film, due for release on Disney+ on June 12, has had as tortuous a path to screen as any film in recent memory. The rights were originally optioned by Miramax back in 2001, but the project spent the better half of two decades in development hell before Disney finally stepped in and greenlit a feature. Originally, the film was supposed to get a standard theatrical release on August 9, 2019, but scheduling delays and the coronavirus pandemic ultimately caused the Mouse House to kick the big-budget flick over to the company's new streaming platform. The adaptation is directed by English acting and filmmaking legend Kenneth Brannagh, who YA fans already know as the braggadocious Gilderoy Lockhart from Harry Potter and the Chamber of Secrets.
The film largely draws from the plot of the first Colfer novel, though it includes some tactful alterations that were made with the author's blessing (via Polygon). The story focuses narrowly on Artemis Fowl II, an adolescent Irish prodigy who must team up with a ragtag band of mythical creatures to rescue his father from the fairies who kidnapped him. Stepping into this title role is the fresh-faced Ferdia Shaw, and if he looks familiar, it's probably because he bears a striking resemblance to his famous grandfather.
Ferdia Shaw is the grandson of Hollywood legend Robert Shaw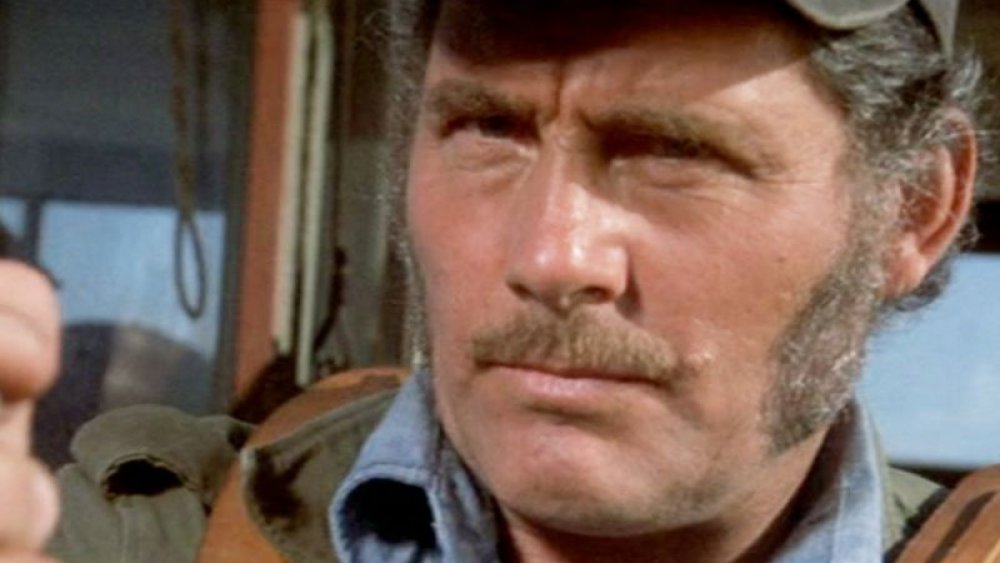 Universal Pictures
Very few actors get the chance to earn their first credit by helming a massive Disney production, but Ferdia Shaw had the benefit of a few family connections. Fans who think he looks familiar likely haven't recognized him from anything else — Artemis Fowl is his first project of any size, in film or on TV. Instead, they're likely picking up on the family resemblance to paternal grandfather, Robert Shaw, an actor famous for his roles in iconic Hollywood films like Robin & Marian, A Man for All Seasons, and Jaws.
Robert Shaw, who passed in 1978, was a vestige of the old guard in Tinsel Town. He earned his first credit in 1947 in a made-for-TV adaptation of Anton Chekhov's The Cherry Orchard, and went on to enjoy an active career that spanned three decades — right up until his death. His final project, a film entitled Avalanche Express, was actually released posthumously in 1979 (via IMDb).
His two most recognizable performances include a turn as the villainous Sheriff of Nottingham in Robin & Marian, a 1976 take on the Robin Hood mythology, and an unforgettable spot as the local professional shark-hunter, Quint, in Jaws. Ferdia has a long way to go if he's going to catch up with his grandfather's resume, but he's certainly got the time, and with Artemis Fowl under his belt he's off to a great start.