Game Of Thrones Prequel Series Still Could Happen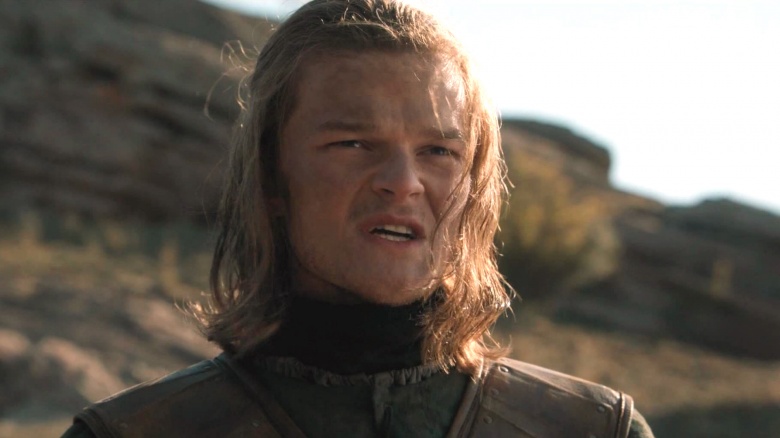 It's no secret that everyone from George R.R. Martin to just about everyone you know wants more Game of Thrones when the show comes to an end after Season 8. But now there's a new reason to believe a spin-off series (possibly a prequel) could be more than just fantasy.
In a recent interview with Entertainment Weekly, HBO programming president Casey Bloys revealed that there have been discussions about another series based on the expansive world Martin established in his novels A Song of Ice and Fire–the source material for GoT.
"I would say it's still kind of preliminary ongoing talks," Bloys said. "There are areas we are exploring, but I wouldn't point to any one and say, 'This is what we're going to do.'"
While that's far from official confirmation, it's definitely encouraging. When asked about how many episodes will be included in the final season of Game of Thrones, Bloys responded, "I'll take as much as we can get." And when asked about the rumors that some of the final episodes could be released in theaters, Bloys answered, "I want everything I can get for HBO. I'll just leave it at that." It sounds like HBO would jump at the chance to create a new series.
Previously, Bloys made similarly vague comments about a spin-off series. "We've talked about it," he said. "It's something I'm not opposed to, but of course, it has to make sense creatively."
Although, if there is another Game of Thrones series, current showrunners David Benioff and D.B. Weiss have already said they won't return. "It's a great world that George created," Benioff said (via EW). "I think it's a very rich world, and I'm sure there will be other series set in Westeros. But for us, this is it."
As for Martin, he's hinted that he'd be happy to see more of Westeros on HBO. "Well, I do have thousands of pages of fake history—everything that led up to Game of Thrones—so there's a wealth of material there," he said. "And I'm still writing more."
We've still got two more seasons of Game of Thrones to take in (although Season 7 will definitely be three episodes shorter than usual). While we wait, here's everything we think we know about Season 7 so far.