What Is The Song In The Clarice Trailer?
FBI agent Clarice Starling is heading home once more, 30 years after the well-loved psychological horror film The Silence of the Lambs was first released. CBS is picking up her story in the upcoming thriller series Clarice, set a year after the events of Lambs, in which Clarice interviewed the cannibalistic Dr. Hannibal Lecter for help in catching the serial killer known as Buffalo Bill.
Clarice finds the agent, played by The Originals' Rebecca Breeds, in 1993, dealing with the newfound fame and expectations that come from being a young, accomplished catcher of serial killers. She's still haunted by her experience as she faces new challenges, but according to Entertainment Weekly, she'll be joined by the returning characters Ardelia Mapp (Devyn Tyler), her friend and colleague, and Catherine Martin (Marnee Carpenter), Buffalo Bill's last would-be victim who Clarice rescued from that well.
The series' trailer has just dropped, and it promises more unnerving psychological torment to the tune of a very familiar song.
The Clarice trailer features a more somber version of a classic song by John Denver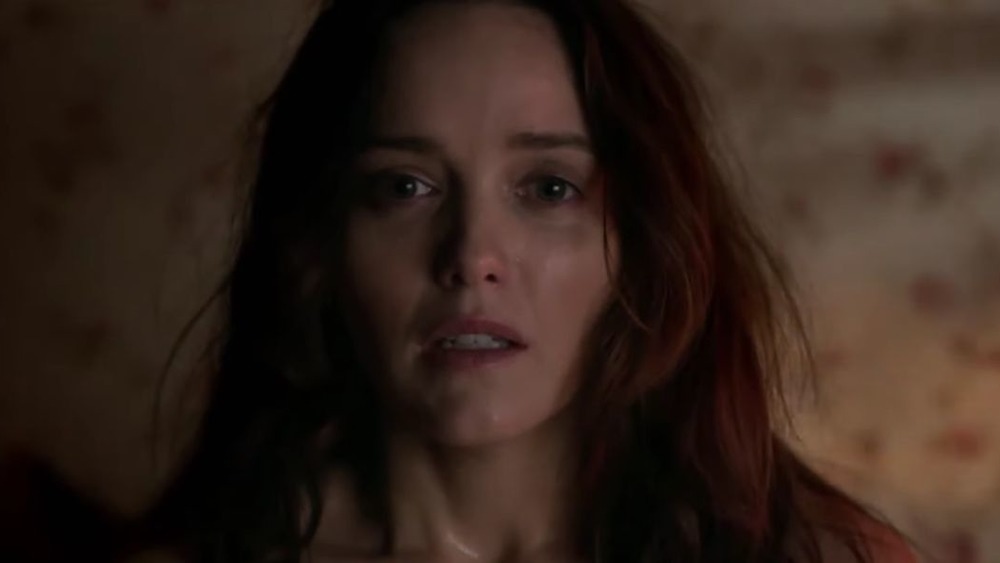 CBS
While the lyrics may be easily recognizable, the song "Take Me Home, Country Roads" as heard in the trailer is not the original by John Denver, but a cover by the Grammy Award winning singer-songwriter Brandi Carlile. She previously sang it with the acclaimed Emmylou Harris on an album dedicated to the late Denver, titled The Music Is You: A Tribute to John Denver, but rerecorded it with a "dark twist" for Clarice, according to her own Instagram post.
The version in the trailer has been made distinctly more haunting to accompany the thriller series' tone, as opposed to the song's original flavor of nostalgia and longing. It's fitting, though, for the setting of this new series, which teases Clarice's return to Appalachia, the U.S. region that Carlile sings lovingly about.
Clarice is far from the first continuation of the Hannibal Lecter story, which originated from Thomas Harris' novels, but it is the only one to focus solely on Clarice's character without Hannibal present. Since the rights to Harris' characters aren't held by a single company, Clarice won't be able to mention the name Hannibal Lecter at all (though he already got his own show, NBC's Hannibal). Instead, it's exploring new roads with Clarice Starling.
Clarice premieres on February 11 on CBS.