The Way Hydra Will Factor Into Marvel's WandaVision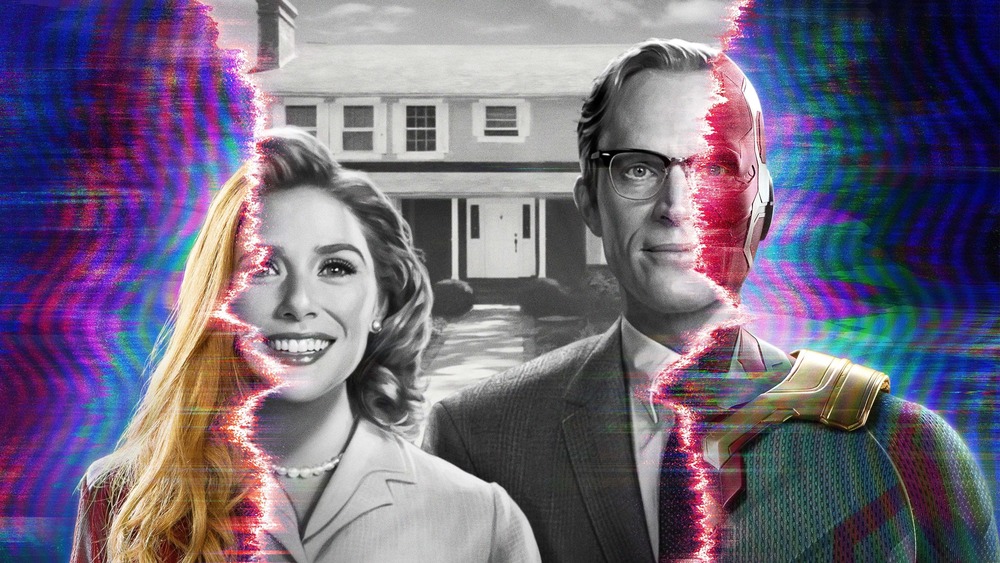 Disney+/Marvel Studios
With Hulu series Helstrom's cancellation late last year, the new Disney+ series WandaVision not only kicks off Marvel Studio's 2021 offerings but signals a new day for the connectivity between Marvel's film and TV projects. The first to debut among a handful of upcoming projects overseen by studio CEO and president Kevin Feige, including Loki, Falcon and Winter Soldier, and Ms. Marvel, the series will debut on the streaming platform Friday, January 15. 
Ahead of its premiere, Looper attended a press event for the series, held virtually on Sunday, January 10, during which reporters were given some major teases about what fans can expect when the show does finally arrive. With Marvel being so tight-lipped about what the series has in-store — other than its alternate-reality premise and clear tribute to family sitcoms of yesteryear — there's still a lot that fans likely want to know, especially as the series doesn't look like anything else the MCU has ever done.
Yet, despite WandaVision signaling a new era for the MCU, Feige promises that the Disney+ series won't be straying too far from the cinematic universe's roots, including its villainous ones. As Marvel films venture further out into the galaxy and more into the mystical with films like The Eternals, Shang-Chi and the Legend of the Ten Rings, and Doctor Strange in the Multiverse of Madness, the Marvel Studios president confirmed during the WandaVision press event that the series will still see its leading characters Wanda Maximoff (Elizabeth Olsen) and Vision (Paul Bettany) facing a familiar nefarious force: Hydra. 
When asked about what, if any, role the Nazi organization heavily featured in the Captain America franchise and Marvel TV series Agents of S.H.I.E.L.D. would play in the upcoming Disney+ show, Feige confirmed that viewers should expect the show to be just as much a part of the MCU as any other project the studio puts out, including its Hydra connections. "Despite feeling like an I Love Lucy re-run, WandaVision is firmly set in the MCU," Feige stated. 
Kevin Feige tells fans to look for Hydra in WandaVision's commercials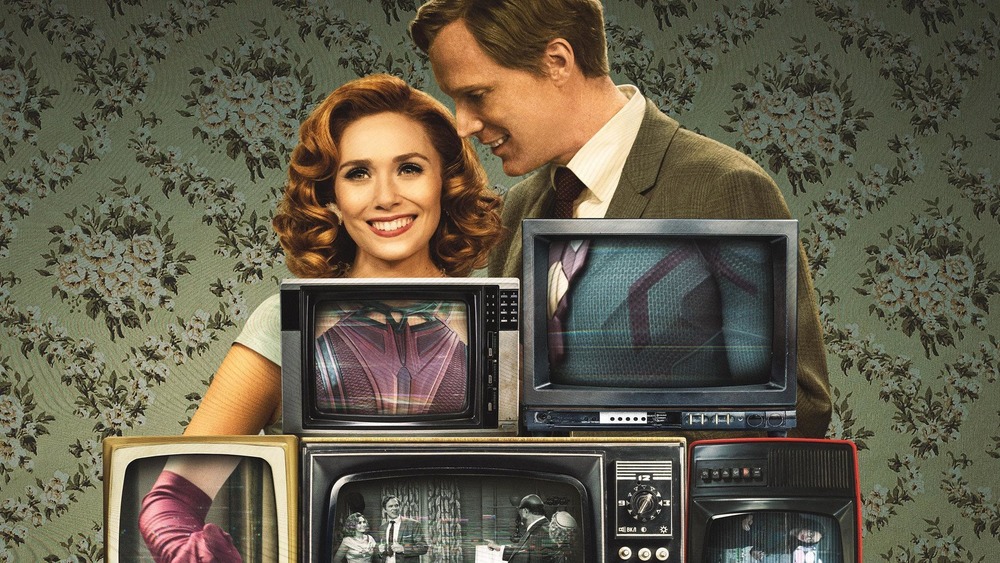 Disney+/Marvel Studios
While Feige wouldn't fully reveal if Wanda and Vision might be seeing or even directly dealing with anyone from Hydra, he did say that long-time fans of the MCU should remain as vigilant as ever about easter eggs. With everything in the MCU being connected, and WandaVision being no exception, there are hints about Hyrda planted throughout the episodes. In a twist specific to the very meta set-up of the Disney+ series, you'll likely find those nods to the classic Marvel antagonists in its commercials. No, not real commercials as the streamer doesn't have those, but the ads created explicitly for and featured in WandaVision. 
"If you're looking for easter eggs, pay close attention to the commercials," Feige said. "Other truths of the show begin to leak out, and commercials was an early idea for that." 
While that's good news for Marvel fanatics familiar with the cinematic universe's growing catalog, it might present problems for viewers who are new to the MCU and might not pick up on those references immediately. But Feige promises those viewers should also keep their eyes open. They'll too have a chance to catch the references, even if they come later during their viewing. 
"If you have been watching the movies, you might be able to start connecting what those things mean to the past," he said. "And if this is the very first Marvel MCU thing you're watching, it's just a strange version of a '50s commercial or a '60s commercial that you'll have to keep watching the series to understand."